Glossing over sexual assault disparity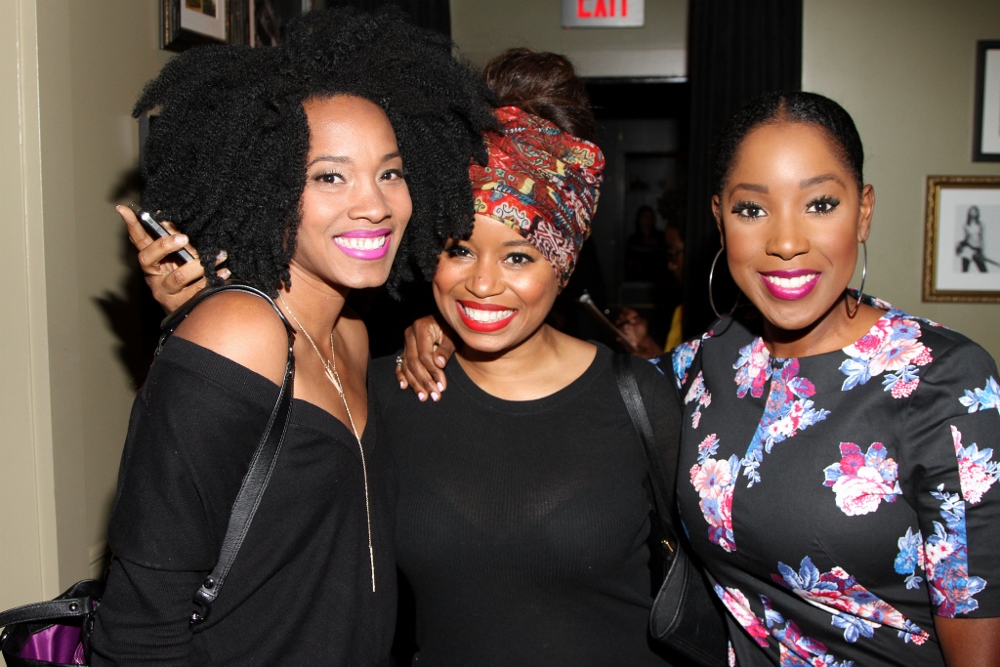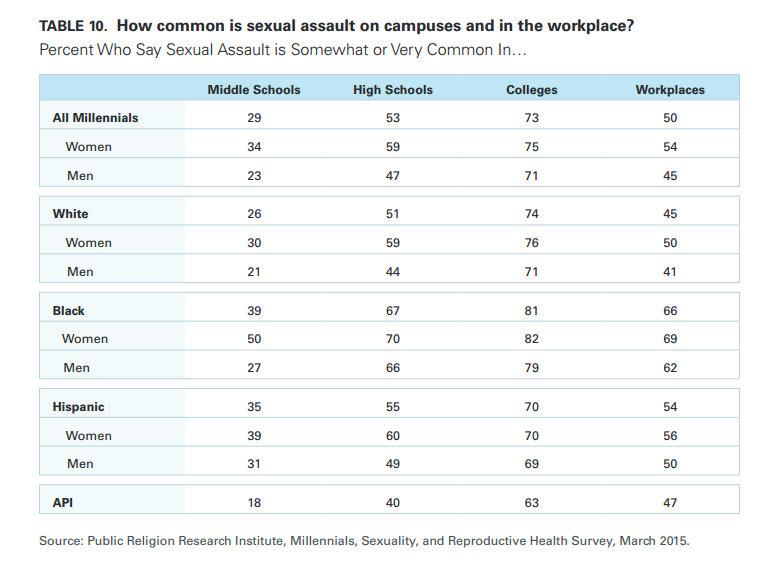 On Friday, the Public Religion Research Institute released its much-anticipate report [1] on millennials and sexual and reproductive health. Millennials, of course, are the 18 to 34-year-olds that, depending on whom you ask, are either entitled, whiny brats [2] or an amazingly progressive [3] demographic that might very well change the entire way the world works.
So, a lot of people were interested to know what these people thought about sex, birth control, homosexuality and the like. And, for the most part, the results were interesting, although they weren't anything you couldn't deduce by scrolling through a millennial's Facebook newsfeed. Basically, millennials tend to be more progressive than their parents' and grandparents' generations when it comes to sex.
Pollsters at the Public Religion Research Institute found that 70 percent of millennials think artificial forms birth control are morally acceptable (likely because millennials view access to contraception as important to a woman's financial security), and 50 percent of millennials had no problem with co-habitating couples who had no intention of ever getting married.
And while the report didn't actually present figures for Baby Boomers or their parents, at the D.C. press conference where the millennial report was presented, Public Religion Research Institute CEO Robert P. Jones emphasized that – based on the data – millennials were more progressive than their parents on every sexual issue except abortion, which was still relatively unpopular.  
The report also touched on race and gender. And while I don't want to say those issues were glossed over in the report itself (they actually got quite a bit of ink), most of the media attention has focused on millennials' thoughts on birth control [4] and sex ed [5]. Never mind that what the report found out about black millennial women and sexual assault was positively terrifying.
At 19 percent, black women were more likely than any other group of millennials polled to report being the victim of sexual assault. White, Hispanic and Asian-Pacific Islander women answered at 14, 15 and 5 percent, respectively. And when asked if sexual assault was common on school campuses and in the workplace, black millennial women were much more likely to say it was a problem. For example, a full 50 percent of black women said sexual assault was common in middle schools (middle schools!), while only 26 percent of white female millennials, 27 percent of black male millennials and 21 percent of white male millennials said the same.
And that pattern held for high schools, colleges and places of employment.
I think what this speaks to is an alarming pattern of black women and girls being victimized for their sexuality – sometimes before they are even actively expressing a sexuality.
Last week, gender and Africana studies professor Brittney Cooper wrote about this pattern [6], parsing out the psychology articulated in a statement made by 13-year-old baseball phenom Mo'ne Davis about the Bloomsburg University baseball player (a white male) who called her a slut on Twitter and was subsequently kicked off the team.
Cooper is concerned that Davis's statement, which sounds almost like an apology, is another example of a black girl learning to internalize not only her "premature sexualization" but also the vulnerability to sexual abuse that comes along with it.
". . . [Black girls] grow up to become Strong Black Women, who hold families, and communities, and nations together, while they fall apart. And die early [7]," Cooper writes. "I wish so deeply that Mo'ne Davis does not become this Black woman. I wish that Black girls' lessons in building character and being the 'bigger person,' did not have to be learned in a system that requires we gloss over long histories of racialized sexism and sexualized racism in order to do so."
If there was one thing that jumped out at me in Friday's millennial report, it was that this history of "racialized sexism and sexualized racism" is far from finished. Obviously, to change that trajectory there would have to be a whole paradigm shift; we aren't going to think-piece and seminar our way to a better world.
 And I do mean world.
While the millennial report focused on the United States, we know black women around the world are suffering sexual and physical violence at tremendous rates. In January, Sister of the Immaculate Heart of Mary Adelaide Ndilu wrote powerfully [8] for Global Sisters Report about violence against women in Kenya, where a woman is raped every 30 seconds. Last June, Sister of St. Joseph of Carondelet Francine Dempsey explored [9] what it really means when 200 Nigerian schoolgirls are abducted. And there are more stories like those – some we've told, and some we haven't yet. 
And although I don't think blogs and magazine articles are going to fix everything, I do think media professionals have an obligation to tell this story, to not skip over the issue in favor of the more salacious and SEO-friendly angles. So, journo friends, if you're reading this, let's do better.
[Dawn Cherie Araujo is staff reporter for Global Sisters Report based in Kansas City, Missouri. Follow her on Twitter @Dawn_Cherie [10].]