Sisters at the margins in Vietnam help children with autism, other conditions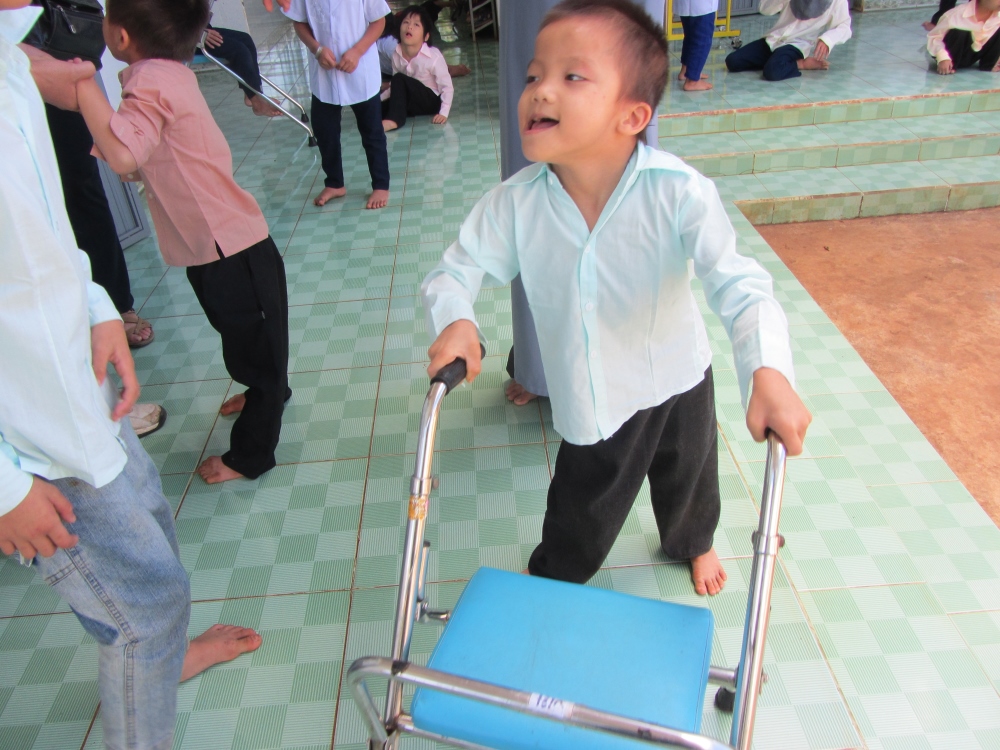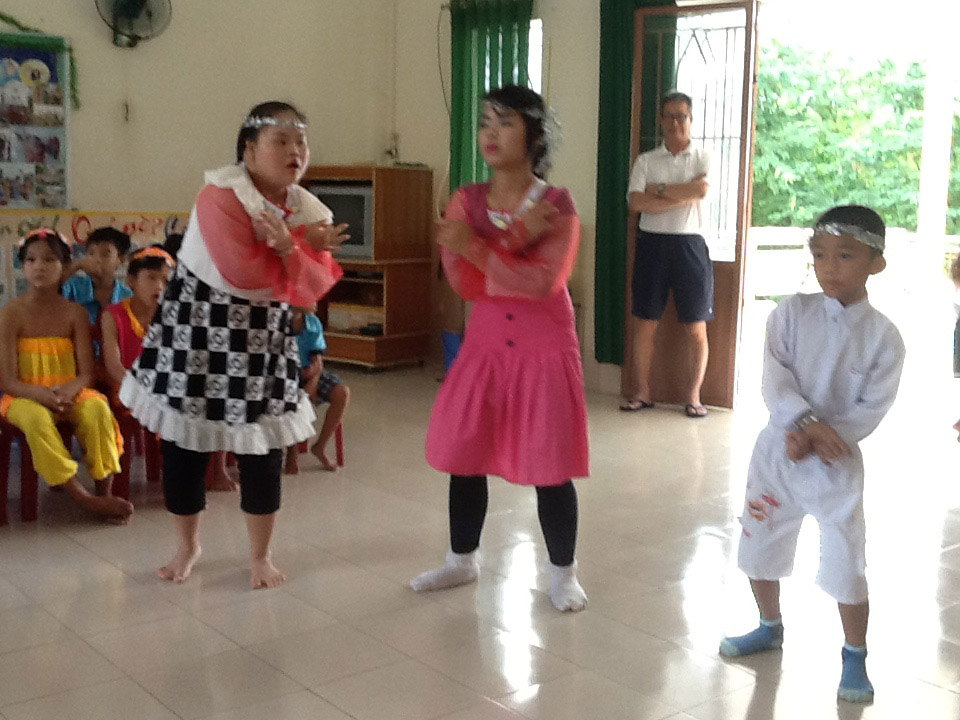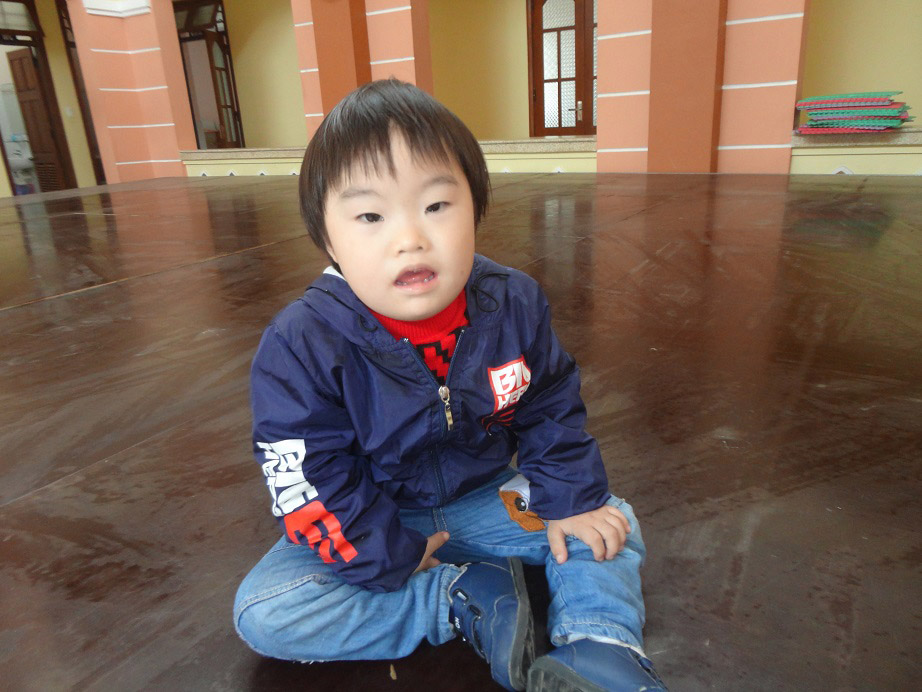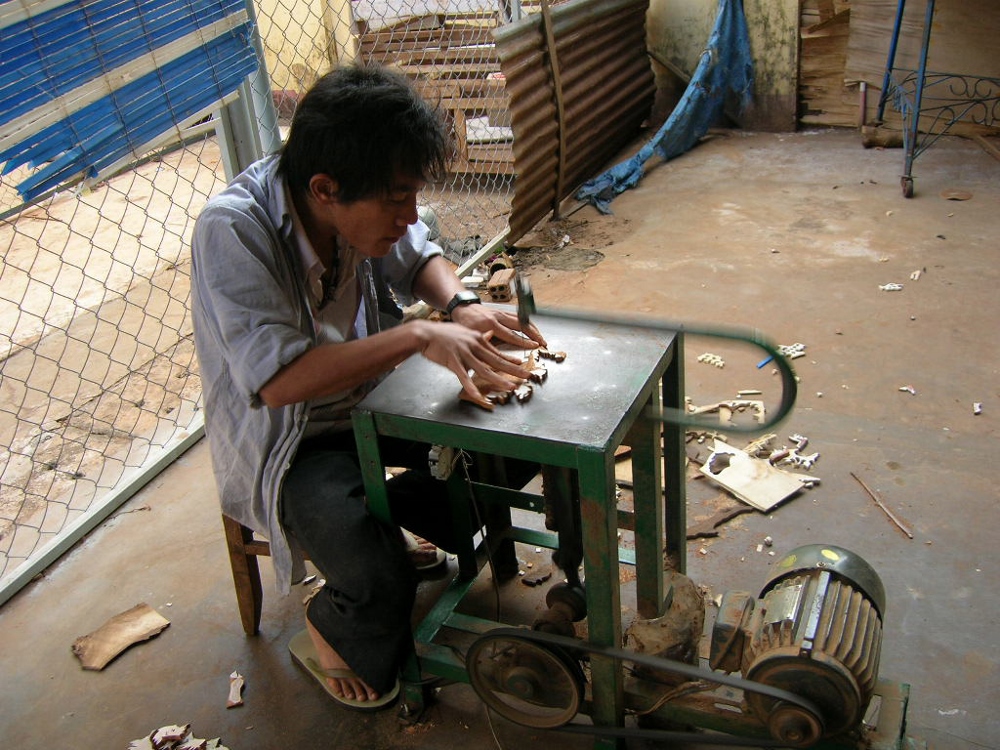 Going to the margins is normal for the sisters in Vietnam. One might argue that they are pushed there by the restrictions of the government about what they can and cannot do as ministry, but it is also a definite choice.
Their ministries extend to the most remote areas of jungles and mountains, some of which I visited in December: Buon Ma Thuot, Pleiku, Qui Nhon, and Phan Rang, to name a few. Others are in the cities of Saigon (Ho Chi Minh) and Hanoi, but many of their clientele, even in the cities, are from the country areas. People migrate to the towns searching for employment. Some of the "outsiders" to whom the sisters minister are children and elders who have disabilities because there are few government institutions providing for them.
Parents bring children with physical, emotional and mental disabilities to the sisters trusting that the sisters can work miracles with their children. And, that trust is not misplaced. I have seen some of the miracles they work like with Lan, who was totally unable to walk and now can do so with a walker. I remember when I first began working with sisters in Vietnam in 2002, they called their schools "love schools." Most often students could not pay, and sisters did their work out of love.
Sometimes the children with disabilities are mingled with those who do not have learning issues, quite a challenge for the sisters, but they are not deterred. The students are boarders or day learners. Boarders usually only go home twice a year in summer and for Lunar New Year because of distances and finances. One school we visited, the children danced for us. It was so precious to see the children interacting together.
I was most intrigued in discovering that there are children in the schools and homes who suffer from autism spectrum disorder (ASD). It is very recent that studies are being conducted in Vietnam about the experiences of families who have children with this disorder. Most of these are carried out in Hanoi and Ho Chi Minh City because parents there tend to be more aware of the disorder and can afford to seek professional help for their children.
Unfortunately, there is little data, but it is estimated by the United Nations Health Association that about 200,000 persons in Vietnam suffer from this condition, and according to Sister Therese at Hong Linh Special School, that ratio is 1 in 166 children. Education and discussion about autism is limited, and currently there are no books written in Vietnamese about it. Teachers may have one or two courses on the subject if they are sociology majors.
Even doctors in the largest hospitals lack training to scientifically diagnose the condition, which is an added problem. Misdiagnosis is not uncommon, and parents who seek help can discover that their children's condition was wrongly diagnosed. Such experiences cause distrust of doctors and keep families from getting the help they need.
Libie Motchan, from Macalester University, in her research paper, "Living with Autism in Vietnam," writes that in Ho Chi Minh there are over 100 private and public schools for children with autism, the majority being private. The sisters' schools may or may not be counted in this number. All of them lack materials and qualified staffing. The directors who have studied in the U.S. and brought back materials find that because they lack the cultural nuances, the materials are not truly effective.
The sisters at the various schools shared that there is much conjecture about the causes of autism. In rural villages families may not even notice a child's unusual behavior. And, if they do notice something is amiss, cultural beliefs provide interpretation. They believe the child's suffering is punishment for behaviors in the parents' past life, transgressions towards ancestors, spiritual punishment or even possession by demons. Other parents may look to genetic causes, weak nerves and inherited tendencies or, most commonly, difficult labor at birth. Doctors may add pollution and poor food hygiene as reasons.
The entire family is affected by the behaviors of the child. Fear and confusion is a typical response when the child cannot carry on conversations or reflect expected interactions and emotions. Stilted ritualized patterns of verbal or nonverbal behavior also affect siblings and playmates who do not understand what is happening, causing hurtful reactions of laughter and mimicry. Even financial stability is affected by the condition, if one of the parents gives up work to care for the child. One family shared how it nearly broke up their marriage.
However, families are becoming more aware of autism and are seeking the help available to them. The sisters report that the numbers applying for admission to their schools are increasing. In Hong Linh Special School in Ha Tinh province, there are already 70 students, and that number is expected to rise to 100 later this year. Unfortunately, due to lack of specially trained teachers, children are being turned away too. Recently six families were disappointed. Not put off by these circumstances, Sister Therese and others continue to engage in outreach, visiting families in rural areas. She recently discovered 20 children, some hidden or wandering about the farms without supervision.
A happy story is Tien-Nhat Do Bui, who is three years old. He and his mother take a 25-mile bus ride every day to Hong Lihn School, managed by the Sisters of St. Paul de Chartres. His first days at school were miserable. He was fearful and could not bear being separated from his mother, crying nearly the entire day for several days. Now, three months later, he is all smiles and excited to go. He can't wait to laugh and play with his new friends. Not surprisingly, his parents are ecstatic at the progress their son is making.
Mental illness in general is still a cause for fear in Vietnam. Families can "lose face" and reputation, feeling humiliated and disgraced when family members act out. They are anxious about possible violent, dangerous and unpredictable behaviors and often the solution, as with autism, is to keep the family member hidden or to pretend there is nothing seriously wrong. In the background is always a lurking need to find future marriage partners, especially important for poor families with no way to care a lifetime for a son or daughter
Luckily, the sisters are sensitive to all these cultural nuances in their work with families. They use the skills they have learned for ordinary under-achieving students. This makes some sense since 25 percent to 37 percent of children with autism have another mental disability and others suffer from ADHD or have undiagnosed behavioral issues. But 10 percent to 15 percent of students with autism have average or above-average IQ, and for those the sisters provide training in woodworking or other skills that will someday enable the student to be self-sufficient.
The sisters are eager to learn more about autism and other mental illnesses. They are fortunate to have advocates who have connections in the U.S. or Europe who can open doors to universities willing to send staff to train them. Until that time, the sisters provide their students with clean, loving and healthy living conditions, nourishing food, exercise, plenty of rest, water and access to health care when needed. Once the sisters are trained, I can only imagine how many more families will be helped, particularly in the rural areas where at the moment there is extremely little understanding of this condition and where sisters have a great presence.
[Joyce Meyer, PBVM, is international liaison to women religious outside of the United States for Global Sisters Report.]