Q & A with Sr. Gloria Del Carmen Herrera Sixco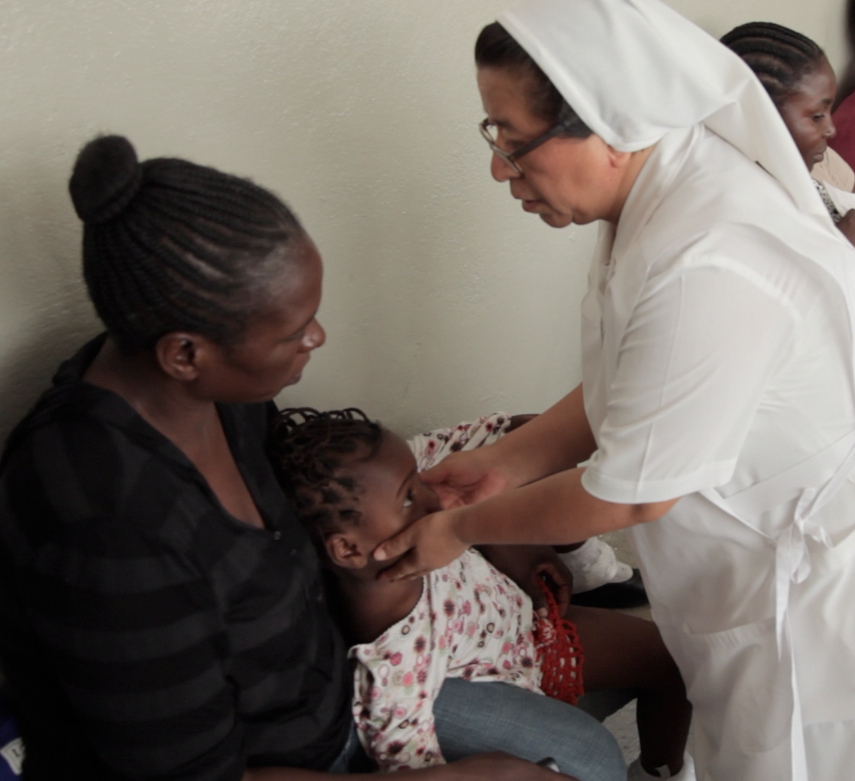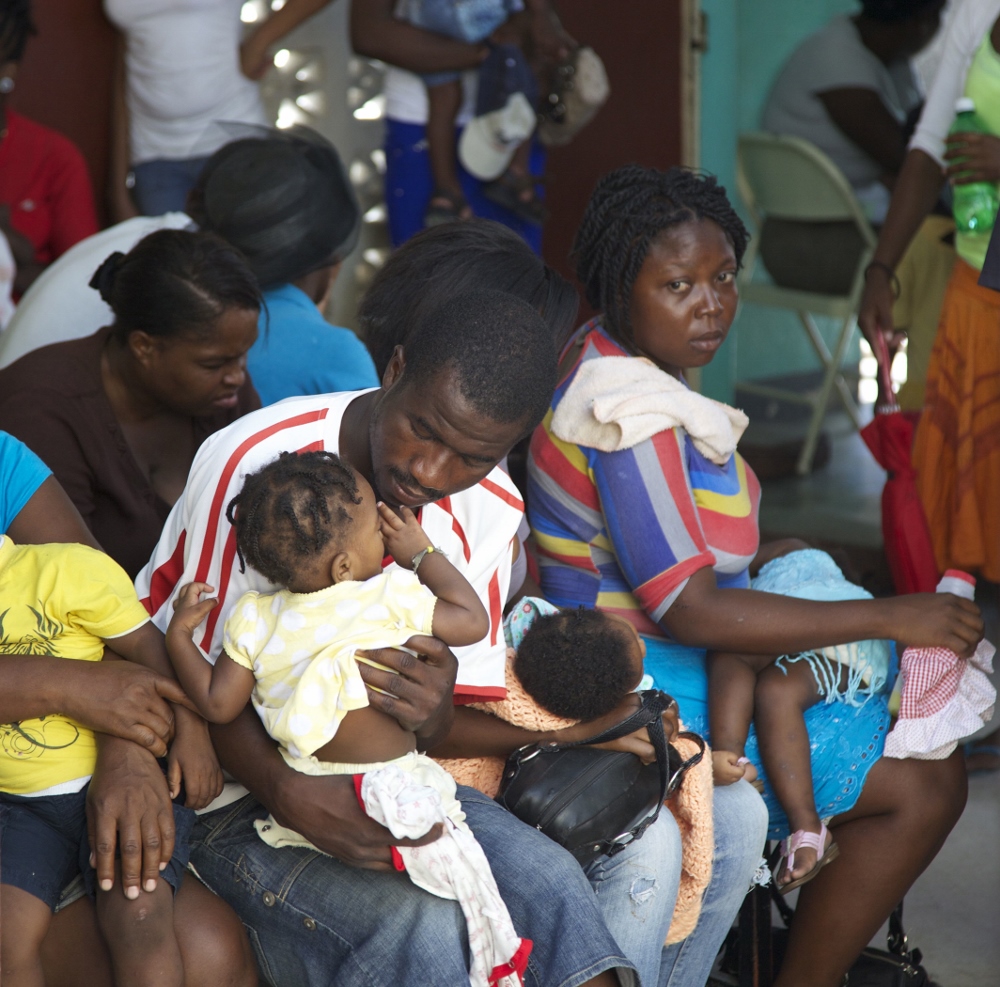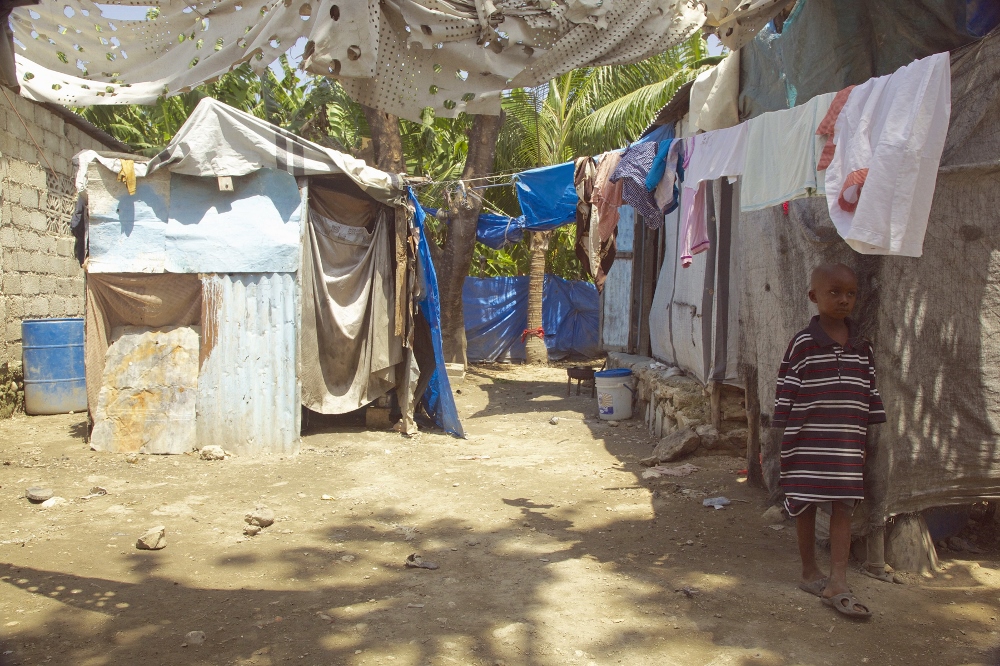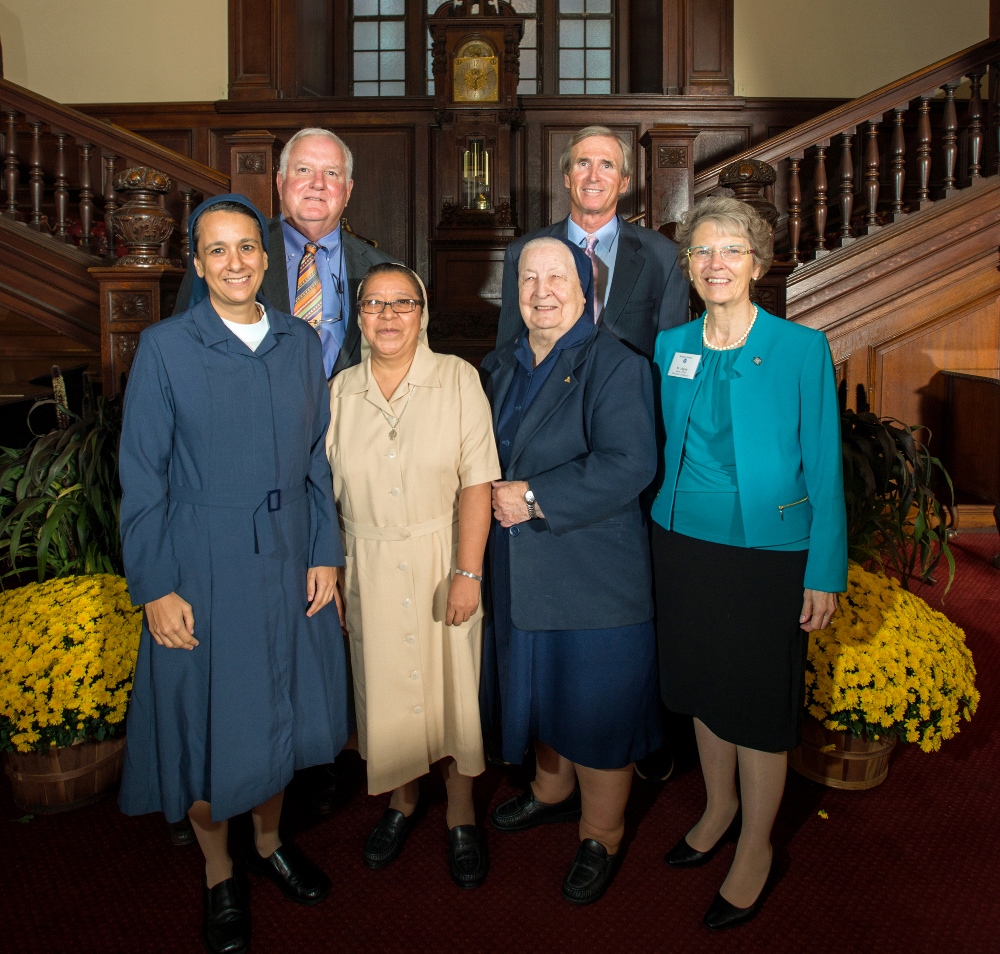 Gloria Del Carmen Herrera Sixco, a Daughter of Charity Sister from El Salvador, recently left her work at the Lucelia Bontemps Health Center in Port-au-Prince, Haiti, to travel to Boston, where Medicines for Humanity [1] was honoring the Daughters of Charity of Haiti with its Humanitarian of the Year award. Sr. Gloria is director of the Lucelia Bontemps Health Center [2] in the Sibert area of Port au Prince, which serves hundreds of Haitians a day.
In Haiti, one out of eight children dies before their fifth birthday, and nearly three quarters of the Haitian population are considered poor (living on less than U.S. $2 per day per person); 54 percent of Haiti's 8.5 million people are extremely poor (less than $1 per day per person). Meanwhile, 46 percent of Haitians do not have sustainable access to potable water, while 34 percent live without adequate sanitation. MFH officials say the Daughters of Charity maternal and child health clinics are highly effective in increasing the number of children receiving healthcare, essential medicines and nutrition services.
There are 33 Daughters of Charity serving in 11 diverse mission works in Haiti, including the Lucelia Bontemps Health Center [3], where there are six sisters, and another clinic in Cite Soleil. Both clinics are partnered with MFH, which is based in Rockland, Mass.
Thanks to the translating skills of Amelia Brandt, MFH's associate program director, Global Sisters Report was able to talk to Sr. Gloria via a Skype connection to the clinic in Sibert.
What is a typical day like at the clinic?
We work from six o'clock in the morning, working with the sick and working in the lab – we have a lab to test for HIV, anemia, etc. There are about 250 people, more or less, that come in in the morning, so we start calling patients right away.
We also do education sessions for individuals and groups; we do at least two or three trainings a day about hygiene, nutrition and the environment. After that, at 7 p.m., we start with prayers.
The people who live near your clinic are very poor. Is your clinic the only resource they have for health care?
No, there are other places, but they don't like to go to those places. Here, they pay less. They pay for the consultations, but they don't pay for medicines, and without medicines, the people don't get better. At other places, they have to pay for the medicines.
People also choose our clinic because they get better treatment here – they're treated more like a person. They can get education here so they learn how not to get sick; they feel better about receiving treatment here. Dussen St. Jean [the Haiti Country Coordinator for MFH at the clinic] was a patient as a child at the clinic before he worked here. He liked coming here so much he works here now.
The poverty is so extreme and the need so great in Haiti, how do you stay hopeful?
For us it's like a drop in the ocean, but little by little, people become more conscious about their health and what to do to be healthy. That gives us hope.
The children also give us hope, because we see mothers demanding better for their children, demanding better schools, better quality of life. Many times we see progress and that gives us hope and so we re-double our efforts. We have hope because we see them recovering from malnutrition or sicknesses and see people wanting a better life for their children.
After leaving El Salvador, you've been doing this work in Haiti for 10 years. Is it hard to be so far away?
I never thought of going to Haiti, but when we [Daughters of Charity] decide to be missionaries, we go to Paris to be prepared, to train us for what we need to do. Then they send us wherever there is the most need. I was sent to Haiti.
But I never think about going back to my country. If one day I am sent there I will go, but I feel good doing this work here. All the sisters feel very content with it, and we never imagined we would receive an award like this, but it's proof of the work we're doing and the good people we work with.
What's next for you and the clinic?
We're always trying hard to improve the quality of all the services we offer; we do a lot of training to improve our services.
Working with Medicines for Humanity is great – it's a very good and capable collaboration, so we're able to do more and help more people. The past two years has been a very good experience, to be able to share the work with another organization that has the same interest in helping the most vulnerable.
[Dan Stockman is national correspondent for Global Sisters Report.]