Q & A with Sr. Martina Leaka, providing vocational training to those who need jobs most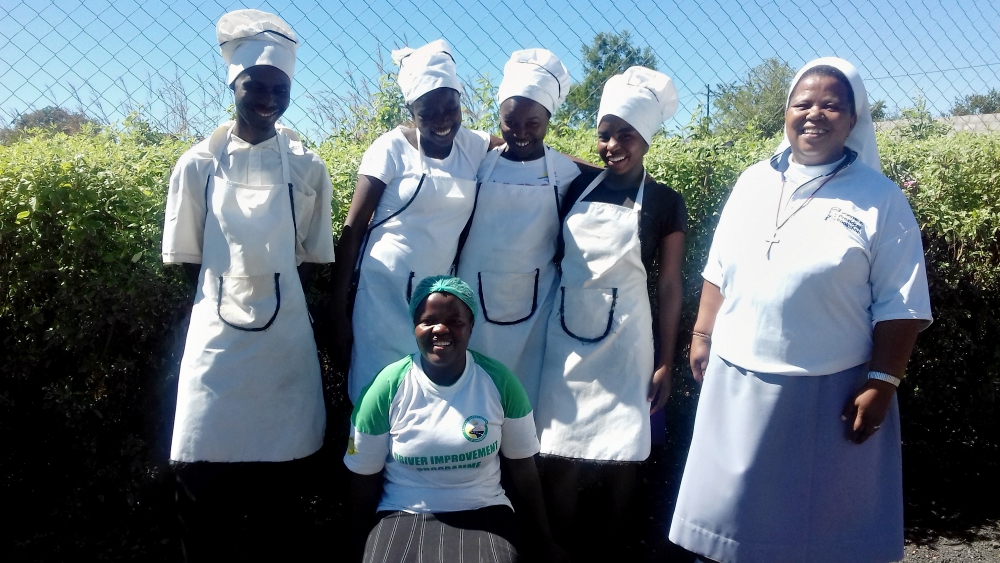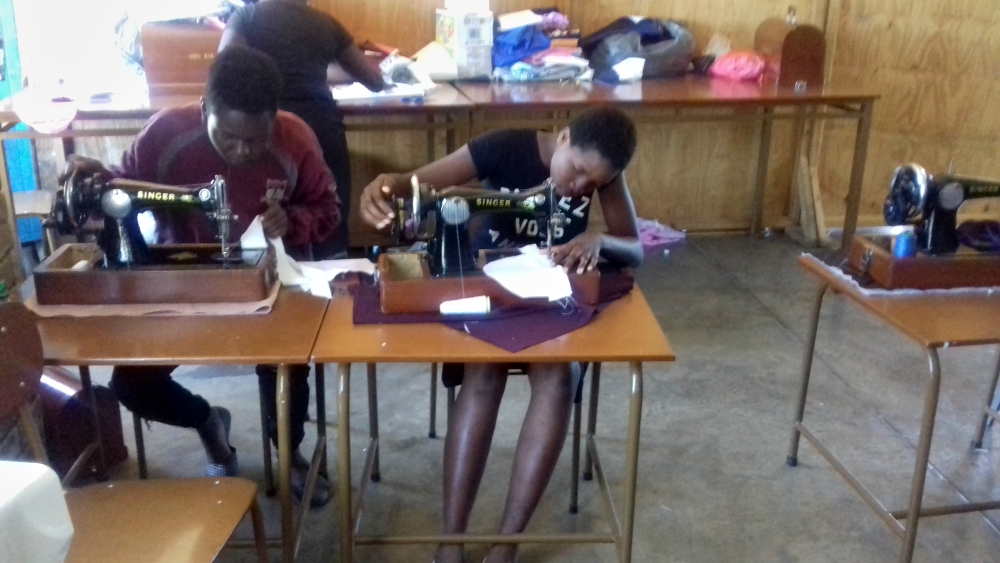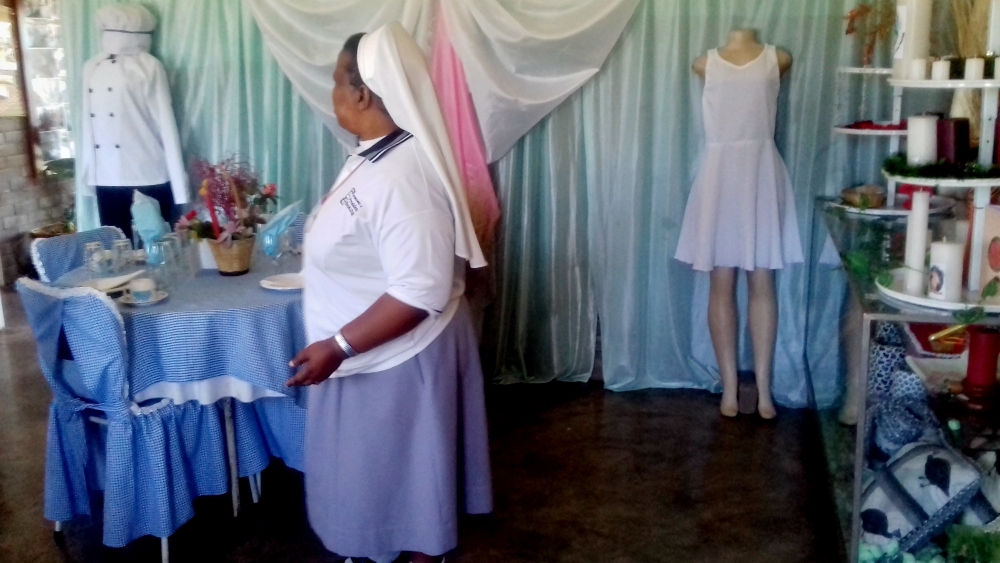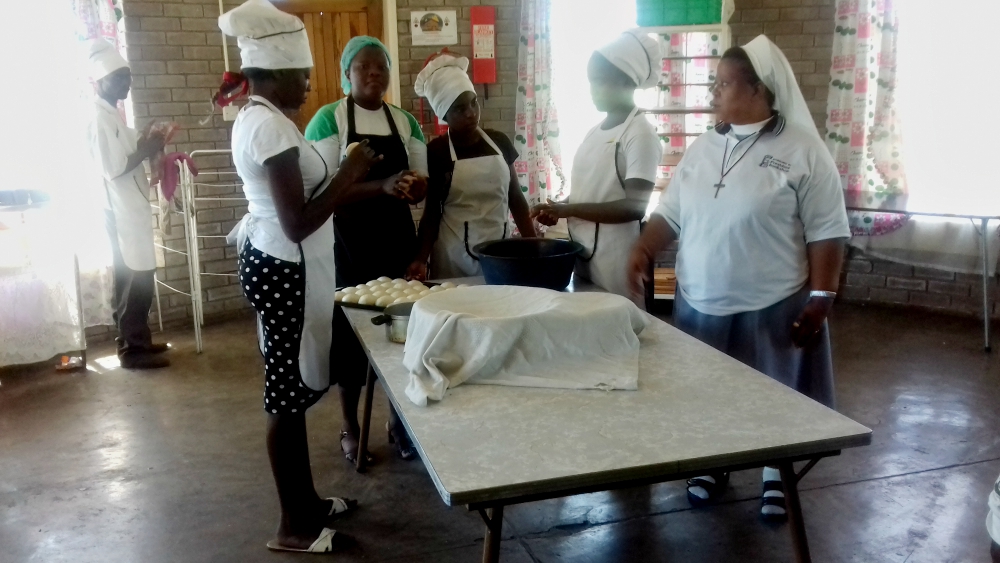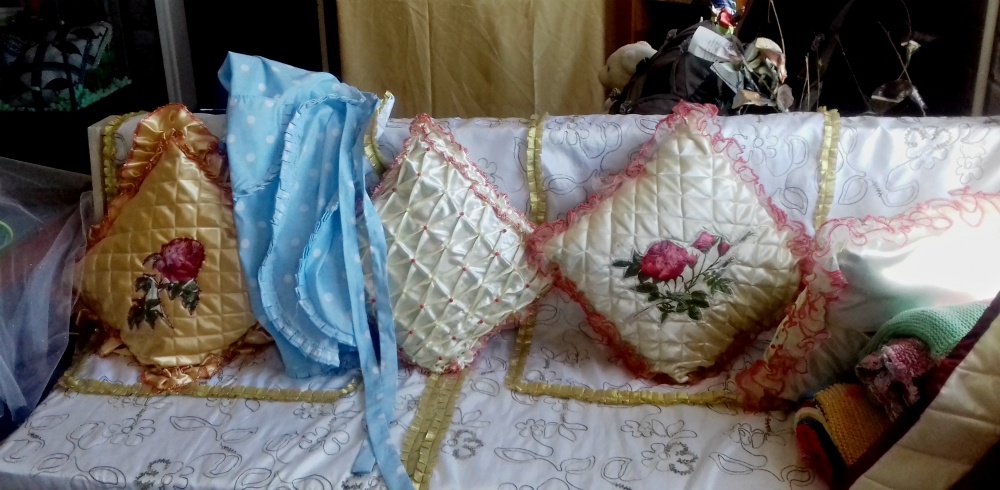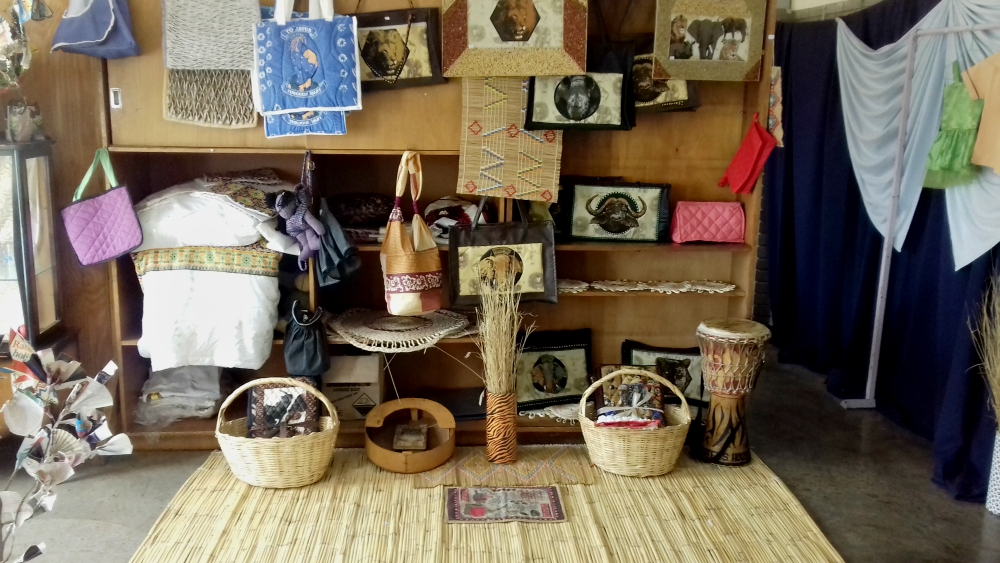 Bulawayo, Zimbabwe — Zimbabwe's unemployment rate varies wildly, depending on who's doing the counting. Labor and trade unions claim that it is as high as 90 percent [1] while World Bank statistics say the opposite, that just 5 percent of the population [2] is unemployed.
But the real answer is impossible to know [3], both because of a lack of reliable data and a question of what it means to be employed. The government says surviving as a subsistence farmer and on the streets as a vendor counts as employment. If so, 84 percent of the country that works in agriculture is "employed," even though many of them are not making enough to feed their families.
It is within those grim numbers that Sr. Martina Leaka, a Precious Blood Sister originally from Eastern Cape, South Africa, has found her calling.
Over the past six years, she has helped more than 60 young people in this city of about 2 million find meaning in their lives and prepared them for adulthood by training them at a center called Porter's House. There, they learn skills that enable them to self-reliant, including sewing and baking an assortment of items such as cakes, buns and biscuits.
The vocational training not only helps the youths to stay off the streets but to resist the temptation of crossing into neighboring South Africa in search of dwindling economic opportunities, some youths told Global Sisters Report. Zimbabwe's vice president has repeatedly warned [4] Zimbabweans about the dangers of crossing into South Africa, as most people try to border-jump illegally, including young people just out of school.
Leaka's small local initiative contrasts with many failed self-help programs the government has attempted to set up. Other government-sponsored youth empowerment initiatives have been dogged not only by reports of the abuse of funds [5] but have failed to benefit many other needy young people seeking the same opportunities.
Leaka spoke with GSR about Porter's House, her hopes and challenges.
GSR: How did you start working on the issue of youth unemployment in Zimbabwe?
Leaka: I was based in South Africa when our congregation was asked to send a sister to start a youth project in Bulawayo, Zimbabwe, with the support of Mustard Seed [6]. Mustard Seed works with poor communities across the world, and they were keen on setting up a youth project in the city. I was chosen by the congregation to go as I had experience working with youth projects. I got here, began the process of identifying the young people's needs, what exactly had to be done and how to get to the young people.
We started off with the bakery and trained some youths. Then came the candle-making and sewing projects, which has become one of our major income-generating projects to expand the project and the center's activities. The training center, called Porter's House, is separate from our income-generating activities and is connected to Mustard Seed.
We have exhibited at the Zimbabwe International Trade Fair [7], where last year we came first in the sewing category. [The center got involved with the trade fair through the Ministry of Women's Affairs, which identifies small organizations willing to showcase their projects.] We have clients from different places who still cannot believe that it is our small workshop that produces these items because of the high quality.
The bakery products also support the center, as we sell to shops across the city. We make candles used during Mass and also do interior decor for both the church and private individuals. We also make greeting gift cards of all kinds. There is a pig-rearing project, and we are setting up a biogas project to be powered by the waste from the piggery. We hope this will provide electricity, which means we save on a huge monthly electricity bill.
What has been your biggest challenge helping youth become self-reliant?
I did not know what to expect, as I was starting everything from scratch: getting everything from the ground up, from getting the center itself up and running and training young people, getting materials for anything from the bakery to the sewing project. I was doing just about everything, from the books to the training, everything. And it was clear that there were a lot of young people who want to be equipped with life skills. Some youths were trained with bookkeeping, and we did everything ourselves without hiring any professionals.
One challenge that stands out is there are many youths who require this kind of assistance, but we can only take in only a few at a time.
Can you tell me more about your decision to train the youths for positions at Porter's House rather than hiring outside professionals?
The whole of the center is run by young people, from bookkeepers to lay spiritual advisers. Since inception, we called this initiative "youths training youths" to continue the cycle of skills training. In their small, different ways, they are providing support, and those who are trained will eventually also train others in one way or another. When we trained the youths, we had in mind skills-sharing, where we selected some to stay on to train others.
Everyone knows these are tough times, and we are doing our bit to keep that hope alive. There is a huge number of youths leaving the country to go to South Africa, for example, to look for jobs. My hope is to give them hope here so they can stay and look after themselves and their families without risking their lives in another country. The projects we do here are just one way to protect young people.
How many youths have passed or graduated through the center so far?
There are a little over 60 young people who have gone through the training with different skills like baking and sewing since 2010. We are a small operation, and at a given time, we have about 10 students whom we train for three to six months. This gives others an opportunity to be equipped with the same skills others have acquired. Some choose baking while others choose sewing. Some go on to look for work elsewhere while others start their own thing. It is fulfilling to see our efforts bearing fruit and changing young people's lives. Some have established their own small businesses where they supply city shops with confectionary products.
What are your plans for the future?
My hope is to continue doing what I am doing and convince more young people to stay off the streets. Not many young people want to hear about religious vocations nowadays, and if we can keep them occupied here with skills training, that's a good start.
[Marko Phiri is a Zimbabwean journalist and has written for numerous Catholic publications across the world.]