Q & A with Sr. Senkenesh Gebre-Mariam, seeing beyond patients' labels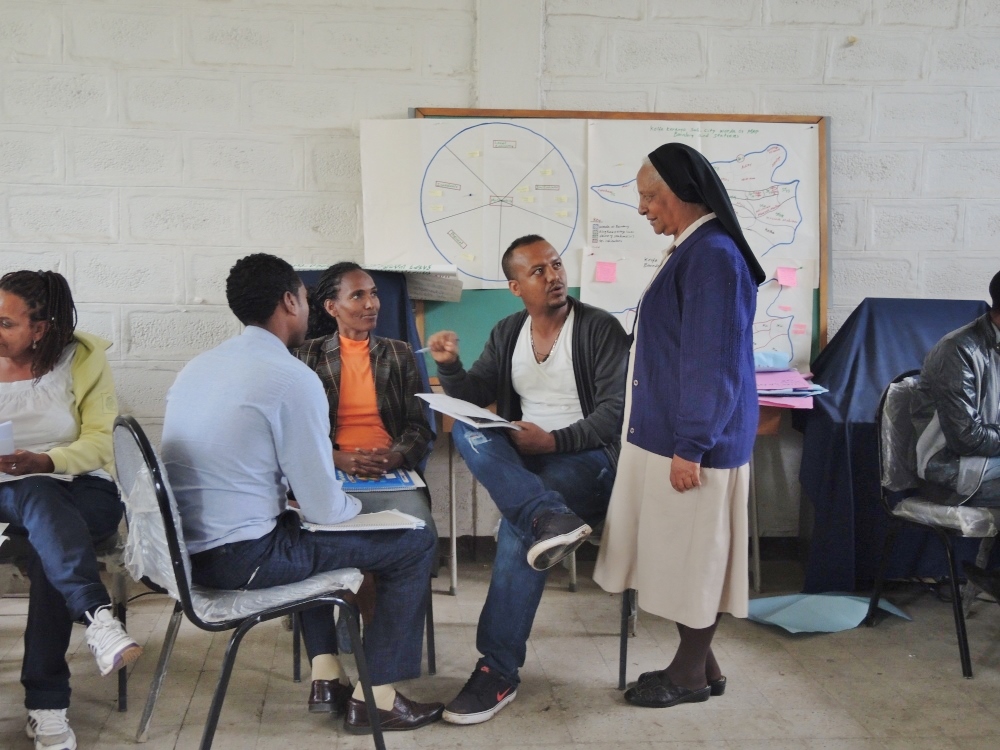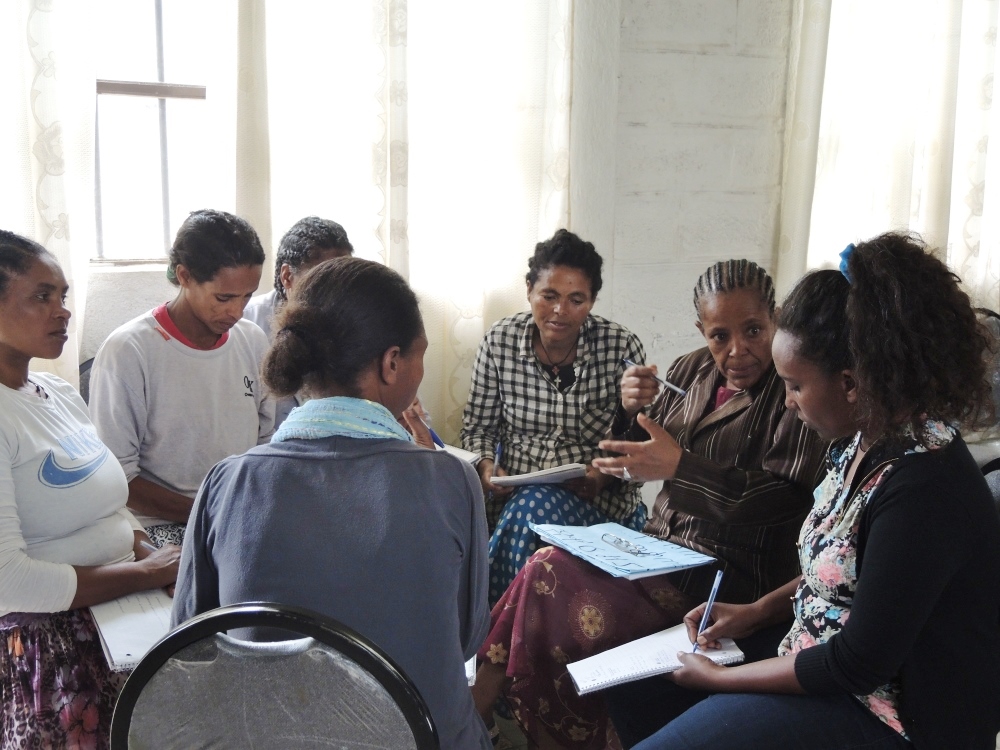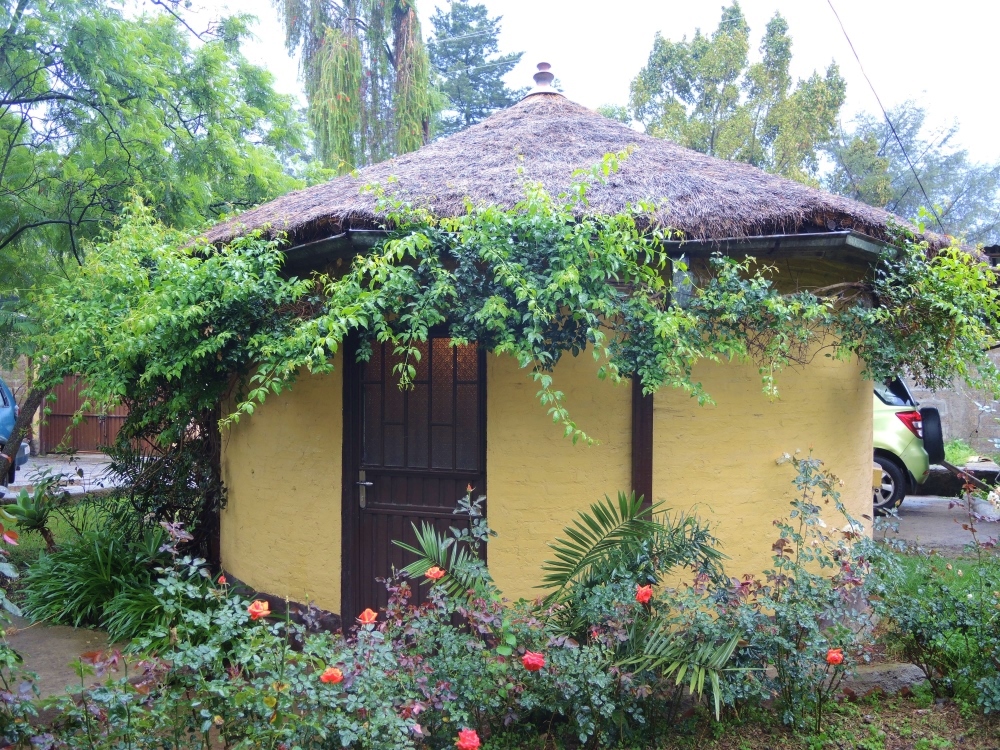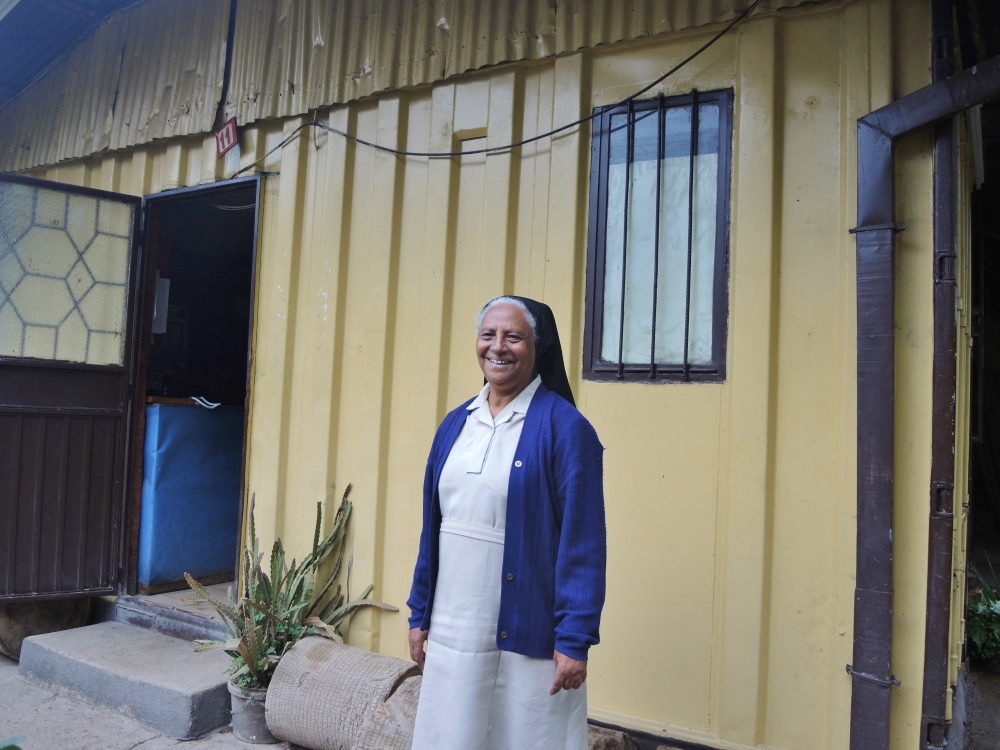 Addis Ababa, Ethiopia — The Medhen Social Center in Addis Ababa, Ethiopia, serves 4,000 people every month. The small outpatient clinic for orphans and people living with HIV/AIDS, leprosy, or intellectual disabilities is usually bursting to the seams as the staff of 50 tries to help people find jobs, get an education, or receive counseling and psychosocial help.
But on Wednesdays this spring, the center was empty, except for the staff. Sr. Senkenesh Gebre-Mariam, a 76-year-old Bethania sister who is the founder and director of the Medhen Social Center, decided to suspend services one day each week during the spring to train her staff to take a completely different approach to treating patients. The goal? See them as people, not labels.
Global Sisters Report visited on a recent training day to hear more about why the center decided to take a new approach to treating patients.
GSR: Tell me a little bit about this center.
Gebre-Mariam: 'Medhen' means 'savior' in Amharic. We don't give any medical assistance here. We do the nonmedical parts for people with HIV/AIDS or leprosy, orphans, vulnerable children, or people with intellectual and physical disabilities. We do social work, development work, psychosocial assistance, income enhancement, and education.
We partner with ALERT Hospital [2], which is a well-known leprosy hospital nearby. They refer their patients to us. The hospital said, 'We should be doing this work, but we're not equipped.' So they have approved us to do it free of charge, and they help with things like a car and a phone.
This area is called Zenebork, which means 'God rained.' It used to be a separate village a few kilometers from Addis Ababa, but now the city is bursting, and [the neighborhood] has integrated into the city. This neighborhood has a reputation as the poorest part of Addis Ababa, with a lot of tuberculosis, leprosy, HIV/AIDS, and orphans.
When I started here in 1982, there were no NGOs [nongovernmental organizations]. People were afraid to come here. They said people here were too aggressive. Now they come because it has a reputation, so they can get sympathy and donations. When we did a community-mapping exercise, we found 30 NGOs in this neighborhood. Sometimes it happens that NGOs actually pinch people from one charity to another. Really, they should go on to the next village, where they don't have any NGOs.
Why are you retraining your staff?
We've had training every Wednesday for seven weeks. We wanted to balance need-based and asset-based care. Need-based care is what they need. Asset-based care is when you look at people not just as needy and poor. They have tremendous strength and gifts. They are going through challenges, and that by itself is a tremendous display of strength and courage. God has given everyone the strength to live their own life.
We're using St. Francis Xavier University's ABCD [3]: Asset-Based Community Development. We just finished a mapping exercise in our neighborhood. We thought we knew [our neighborhood], but there were many surprises. There are colleges and schools, and it was teeming with businesses. We're looking at what's there for education or business opportunities or development. There are welfare programs for orphans, and we also found many self-help groups. You discover, when you look, that they're doing tremendous work themselves. It is important to map it and know it so you can partner with them. There are also many individuals who are very knowledgeable. When you ask people, 'What do you think you can do?' They often have answers.
Doing a training for all staff one day each week is much more effective so you can change the whole organization; however, it's a lot for a busy center. But when we were working, we were doing it so frantically, without thinking, 'Are we treating people as problems rather than helping them solve the problems?'
How has this training changed your language?
Even without knowing it, we can be labeling people, so the way we speak has changed. We say 'people with leprosy,' and that's one story about that person. Or 'orphans' — that's one aspect of their life. When we call them 'orphans,' we keep perpetuating this idea that they're helpless. Vulnerable children or people with HIV, we have to be aware of these things in order to report to our donors, but administrative labels are for administrators only. We should see people as people, and we shouldn't make these labels an everyday thing. They are damaging.
How are you putting this into action?
We go to people, and we also recognize that people can do it themselves, and we learn from them. For example, we were trying to start a production of tapers [candles for the church]. We were trying to figure out how to do it. One day, a very disabled man came to us for help finding a job. He was very disabled and was walking on his hands. Rather than treat him as a charity case, we asked him what he did before. He said, 'I was in a monastery, and I made tapers.' So we trained him in how to make a business plan, and then five or six people we serve also joined him. Now he has a business, and he also teaches classes for us.
Also, when we did the mapping, we found that there are 30 NGOs, but sometimes there are gaps. Many NGOs serve orphans, but what about children who have a mother but no father? We created a desk for children who need help but are not orphans. The fact that their father left is one aspect of their life. But they still have a mother who cares about the child. So we have to see the child in the light of how the mother is working hard to do the best for her child, not how the child was abandoned by the father.
How did you end up creating this center?
In the 1970s, there was a priest from MISEREOR [4] [the German Catholic bishops' organization for development cooperation] who was evaluating if the church personnel are using their members effectively. He was checking to see if local priests were empowering the sisters or treating them as little sisters to be helped. He wanted to know: Are they given a say in the church? Are they given scope to develop?
The first project that this priest visited was my project in Gondar [in north Central Ethiopia]. He came to the conclusion that the sisters were being treated like children. He went to the bishop and said, 'Make Sister Senkenesh the coordinator of social works.' That was a shocking proposal! The bishop said, 'We have a priest to do that job.'
The next week, the priest from MISEREOR went to Harar [in eastern Ethiopia], and he saw a state-of-the-art hospital run by Germans for leprosy patients, but there was no evidence of them taking care of people with dignity. He said to them, 'Are you interested in the psychosocial aspect?' And they said, 'Yes, definitely, but it should be a local person for language and culture.'
So the priest then asked my superior if she was interested in releasing me for leprosy work. The superior called me and told me about the idea, and she asked if I was afraid to work with lepers. I said, 'I'm not afraid, I'm a nurse.' I went there and in 1972-73, I did a thesis on leprosy work. When I left that center in 1982, I came to work here. We started with just me and a local boy to run messages. Now we're 50 people. This is God's miracle.
The center is run on donors from the U.S., Netherlands, Germany, Sweden and Norway, including a U.S.-based charity called "MORE: Medhen Orphans Relief Efforts [5]."
How does your spirituality assist your work?
I was a Daughter of Charity sister, but I left and formed my own congregation called the Bethania Community along with two other sisters. One works here and one works as a teacher with the Don Bosco Fathers. We had another sister in formation, but it didn't work out. God will provide more if he wants our congregation to continue.
I really liked the story of Bethany, of Martha receiving Jesus with his disciples in her house, listening to Jesus and serving them. I liked the balance of being in close contact with Jesus, to receive him in my own house and then to share him with the world. We want to make this house an oasis of confession and a sign of his loving kindness.
That's also why we're doing the ABCD asset-based training. By focusing on someone's poorness or weakness, it is demeaning to them without even knowing it. It needs to be a systematic change. Now we're examining our mental biases. It makes me think of the approach of Jesus. Yes, people are hungry, but what do you have? He starts with what they have.
[Melanie Lidman is Middle East and Africa correspondent for Global Sisters Report based in Israel.]