Racist words, even on the soccer field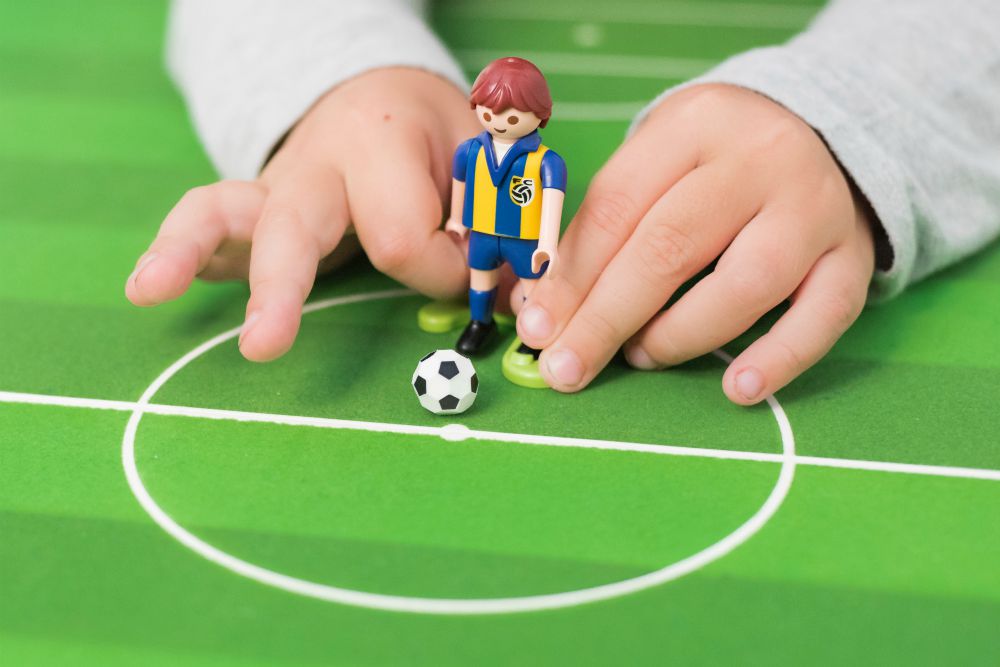 Every day there are situations in the news related to violence, racial discrimination, social upheavals, or questions involving immoral and unethical conditions.
The daily reports of deaths have cloaked the world in a veil of subtle amnesia. We can no longer remember who was arrested at Starbucks last week, what rapper Kanye West said "this time," or what mass shooting happened last month.
What I can remember is the first time I was called "nigger." It was soon after I graduated from college. I had just pulled into an Exxon gas station in Gastonia, North Carolina, to pump gas into my new 1976 dark blue Datsun B210 hatchback.
A car with two white men in the front seat and three cute little boys in the back seat pulled up to the pump next to me. I thought there would be no harm in saying "hello" to them. Two of the boys responded in unison, "Hey, nigger!" I can't recall putting the gas cap back on the tank nor where my destination was from there. All I know is that I never spoke to them again.
The next time I was called such a non-endearing term was about a month later. My two white roommates and I lived in an apartment next door to a young family. The little girl, Danielle, was about 3 years old. Every day when I came home from work, Danielle and her mother would be outside. I got to know Danielle by simply saying hello and sometimes rolling her rubber ball back to her a few times.
As summer approached and the days grew hotter, my roommates and I threw a pool party with about five other friends. All of my friends at this time were Caucasian.
When we arrived at the pool, there were only about eight people there. Three of the eight were Danielle and her parents. Assuming I now had somewhat of a "friendship" with Danielle, I gleefully entered the pool area and said, "Hi, Danielle." Danielle in her usual sweet little 3-year-old voice said, "Hey, you little ole nigger!" I think we continued with the pool party, but I am not certain.
Living in the South and experiencing racism is not that uncommon. Perhaps things have gotten better since those early days after I graduated from college. In this period of American history, however, racism seems to be getting more overt. I guess it never really ended. Racism just learned how to hide and dress itself up in different attire.
In recent years, rappers and younger generations have freely used the word "nigga" to denote a type of brotherhood or as a term of endearment. This does not ring true, however, for black people who know their ancestry is rooted in slavery. It does not ring true for black people who were raised during the periods of Jim Crow laws and the civil rights movement.
I have had to stress this with my nephew, JohnJohn, who tells me he does not listen to the words of the songs; he just likes the beat. I have had to stress this with him and his white friends when they are riding in my car and a song with a "good beat" comes on the radio.
Words hold power! Younger generations understand this, but if they have not lived during a certain time in history and if they are not a person of color, it is impossible to feel the pain that stabs us inside when the offensive term is heard.
My passionate explanation might not have been clear enough to impress JohnJohn and his soccer teammates, but last weekend on the soccer field was an eye opener for them.
During the game, a Caucasian player from the opposing team called my nephew a nigger. Admirable sportsmanship is hard to manage when someone stands in your face and calls you a name that is hurtful and repulsive. Anger boils and adrenaline rushes so fast that your shoulders are set on fire with body heat and your heart beats so fast you can feel the pumping in your ears. Yet, all you can do is hold your breath, not react, and recall the words "keep your head in the game."
Keep your head in the game! Is this the way God meant for us to live? I am sure it is not! But that is the way minorities have had to live in the United States in order to survive. There are laws and rules that everyone is expected to follow. Sometimes, however, the expectations seem higher and a bit more demanding for people of color.
Why is that? Again, if you have not lived during a certain time in history or if you are not a person of color, this might be impossible for you to understand. Why is that?
What do you do when negative attitudes blatantly exist in workplaces, at social events, in classrooms and on playing fields? How do we teach younger generations to rise above and move beyond social, ethical, moral and racial challenges? Some of these challenges are left over or are being encouraged and influenced by older generations.
We are experiencing a wave of evil-spirited upheavals that will continue to destroy and rush over us unless we find a way to more peaceful shores where we might be united. We cannot cease praying for peace, for fearless faith, contagious courage, truth, a passion for all people, a hunger for goodness and wholeness. Only with our minds and hearts fixed on God's justice will we soar beyond the irrational, insidious and callous ways of the world we live in today. 
[Mercy Sr. Larretta Rivera-Williams is originally from Winston-Salem, North Carolina, where she is coordinator of pastoral care at St. Leo the Great Catholic Church. Since entering the Sisters of Mercy in 1982, she has ministered as an elementary, secondary and divinity school educator. She has written and produced plays as well as directed and choreographed.]