Swimming lessons in rivers vital to save children from drowning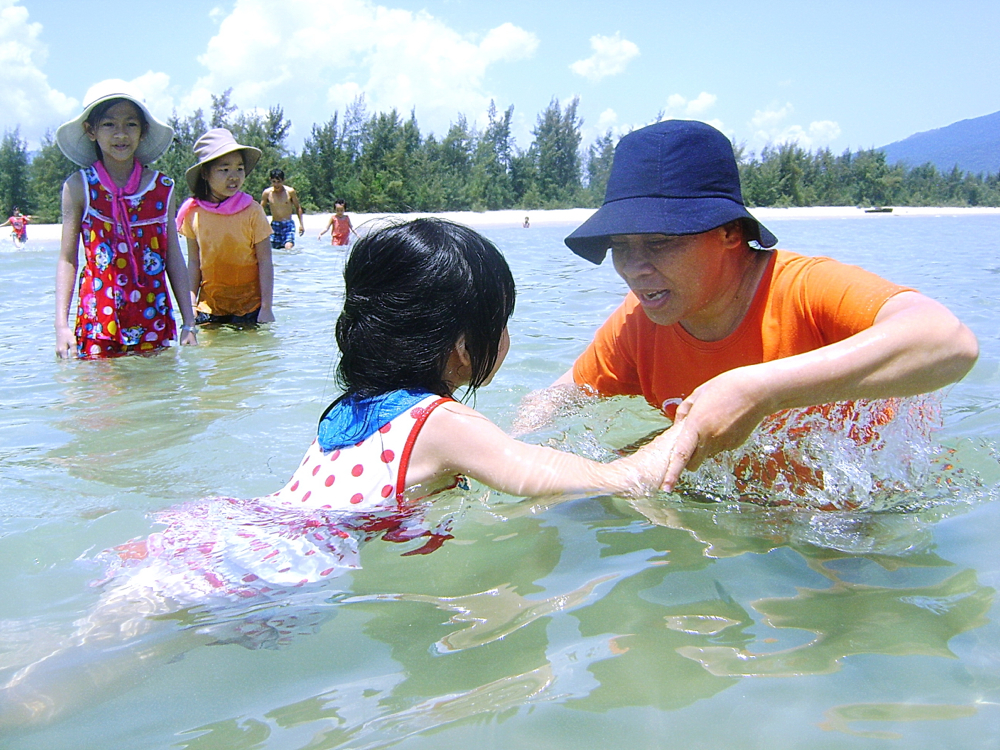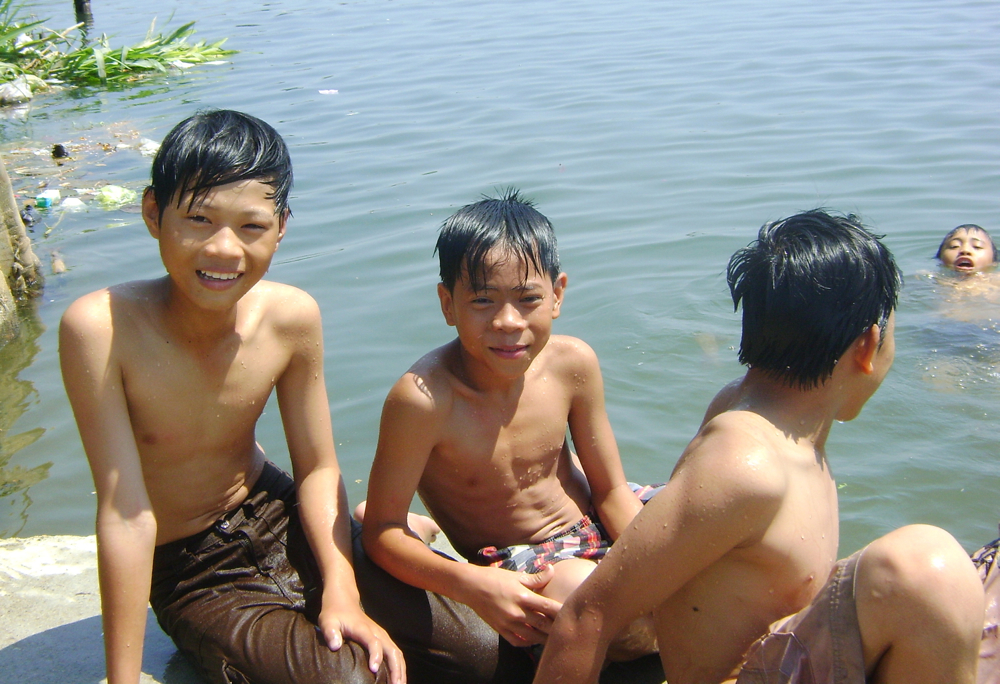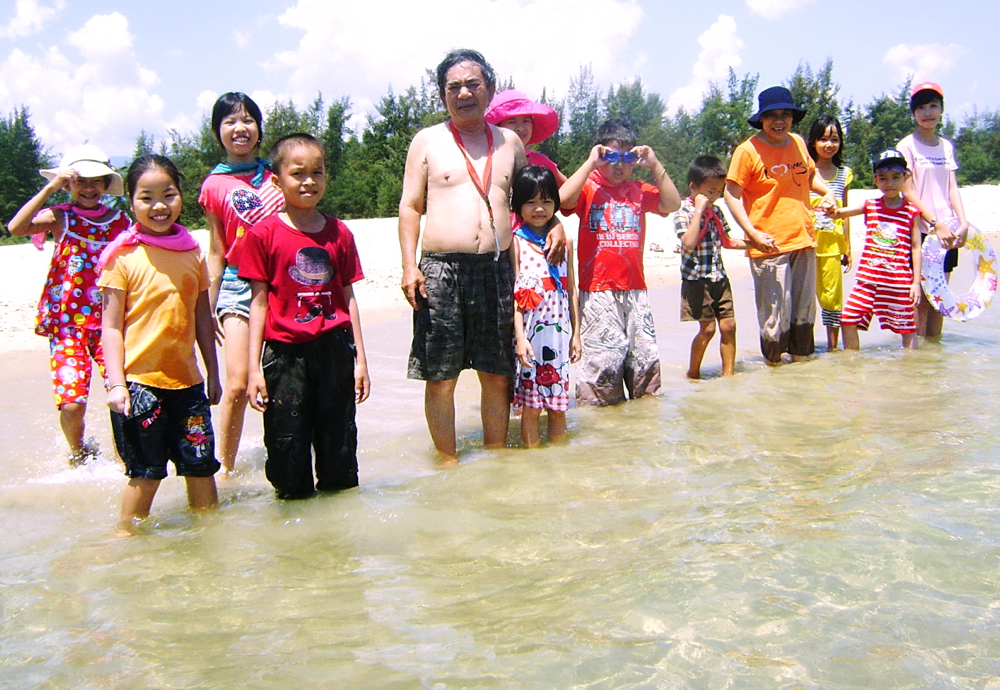 Hue, Vietnam — These days Pham Van Duc and his friends are trying their hardest to practice what they learned in their recent swimming lessons. They were trying out their skills in a river in Thua Thien Hue, a central province of Vietnam.
"We are determined to swim strongly so that we can save ourselves and others from drowning in the coming floods," Duc said. He had attended a course on swimming conducted by some Daughters of Our Lady of Immaculate Conception sisters.
The 12-year-old Buddhist said the memory of his friends' drowning last November still haunts him. He and his three friends were wiped out by floodwaters while they were catching mice in rice fields. His friends who didn't know how to swim drowned, and their bodies were found three days later. Luckily Duc was rescued by a boat.
He said his aunt drowned last year while she was rowing to the market and her boat was overturned by swirling currents. During the annual floods that inundate some areas in Central Vietnam from September through November, local people use small bamboo punts to move around and to take students to schools.
Thua Thien Hue province, which is home to lagoons, rivers and lowland areas, recorded 32 cases of drowning in the past three years.
Nguyen Ngoc Hung, head of the provincial Red Cross Society, said at a meeting last December that most students can't swim, since swimming is an optional exercise in schools that lack swimming facilities or trainers.
Hung said students were taught swimming skills on "paper sheets" since Hue City, the province's capital, has only one swimming pool.
Drowning is the second most cause of fatal accidents, second only to traffic-related deaths in the Southeast Asian tropical country that launched a campaign against drowning June 16. The Ministry of Labor, Invalids and Social Affairs recorded that on average nine teenagers drown per day. Most of drowning cases happen when children who take baths in rivers and lakes in the summer are washed away by floods.
However, even preventative efforts can be dangerous. Local media reported that last March a sixth grader drowned while he and 100 other classmates were taking swimming lessons from five instructors at a swimming pool in Ho Chi Minh City.
Duc and 22 other teenagers from Hue City and districts of Quang Dien and Huong Tra had a three-week course on swimming skills with the nuns. The course that finished on July 1 aimed to provide skills for children from poor families so they can avoid the risk of drowning.
Duc said, "Now I am confident that I can swim across the river by myself."
Sr. Teresa Nguyen Thi Lan said she invited five swimming instructors to teach swimming lessons to the children in Huong River. "It is important children learn to swim in rivers, which they have free and easy access to," she added.
She noted it is difficult for those who are able to swim in swimming pools to understand the difference of swimming in rivers.
Even so, local children cannot afford to attend swimming courses held at local pools and costing one million dong (U.S. $47) each, Lan, 54, said while she was teaching a child basic swimming actions.
The sister, who learned how to swim from her grandfather when she was nine years old, said she was heartbroken when she witnessed several cases of children drowning, so, "I try to do something to save people."
Ten-year-old Le Van Truong said his younger brother lost his life when he took a bath in a river and was washed away by water last year. "My mum suffers from severe depression because his death. But now she looks happy to know that I can swim thanks to this course," he added.
Another participant Catherine Dinh Thi My Hong said, "I try to practice swimming regularly, and I hope to be a strong swimmer and take part in swimming contests in the future." In the past she was afraid to get into rivers, she added.
Lan said parents who can swim have no opportunity to teach their own children, as rivers nearby their houses are usually polluted by garbage.
She said before they weren't able to organize any swimming courses because of a lack of funding. The Nordic Assistant to Vietnam [1], a Norwegian non-governmental organization that is focused on climate justice, sponsored the course.
She said the trainers have pledged to conduct other swimming courses with her in the summers for local children as way to reduce drowning.
John Nguyen Van Hung, 58, a trainer, said he and three nuns this month are holding first aid courses for local youths from parishes so that they can help save flood victims in coming floods. Simultaneously, local Scouts collect old clothes, food and used items to get money and prepare humanitarian aid for flood victims.
[Joachim Pham is a correspondent for GSR and National Catholic Reporter in Vietnam.]