Sisters on front lines as Kenya prepares for historic repeat election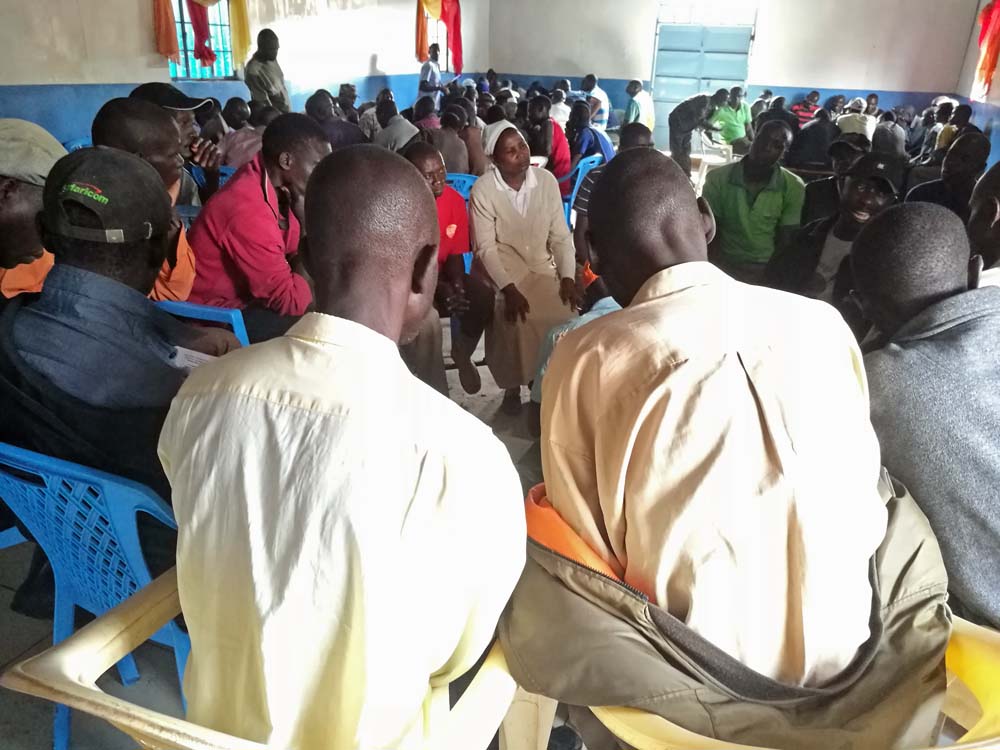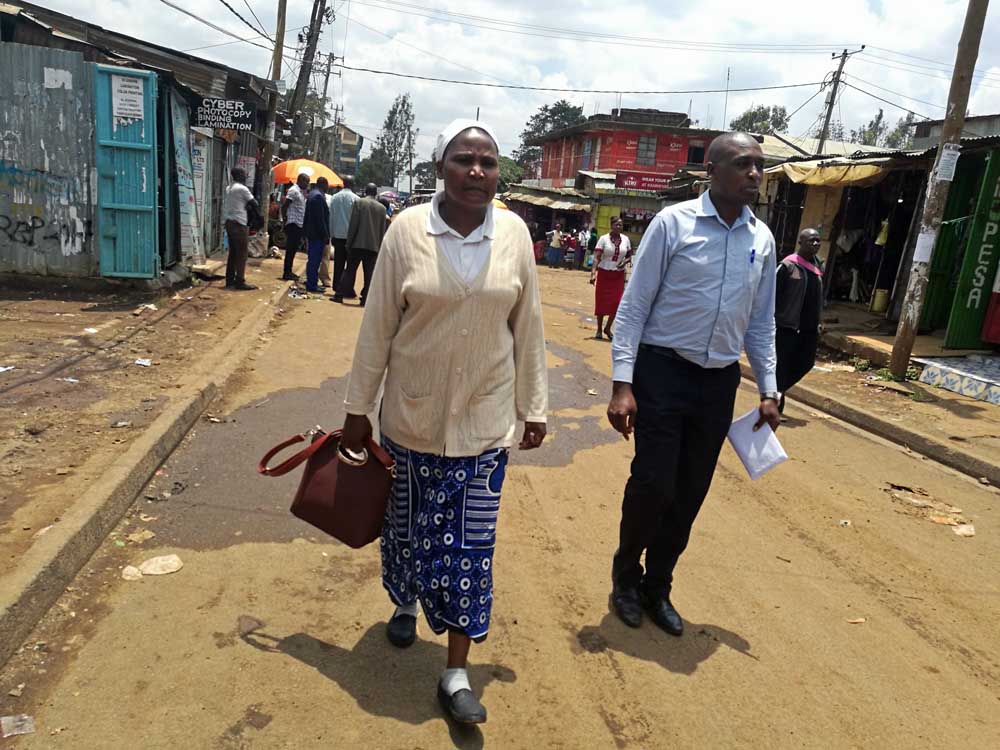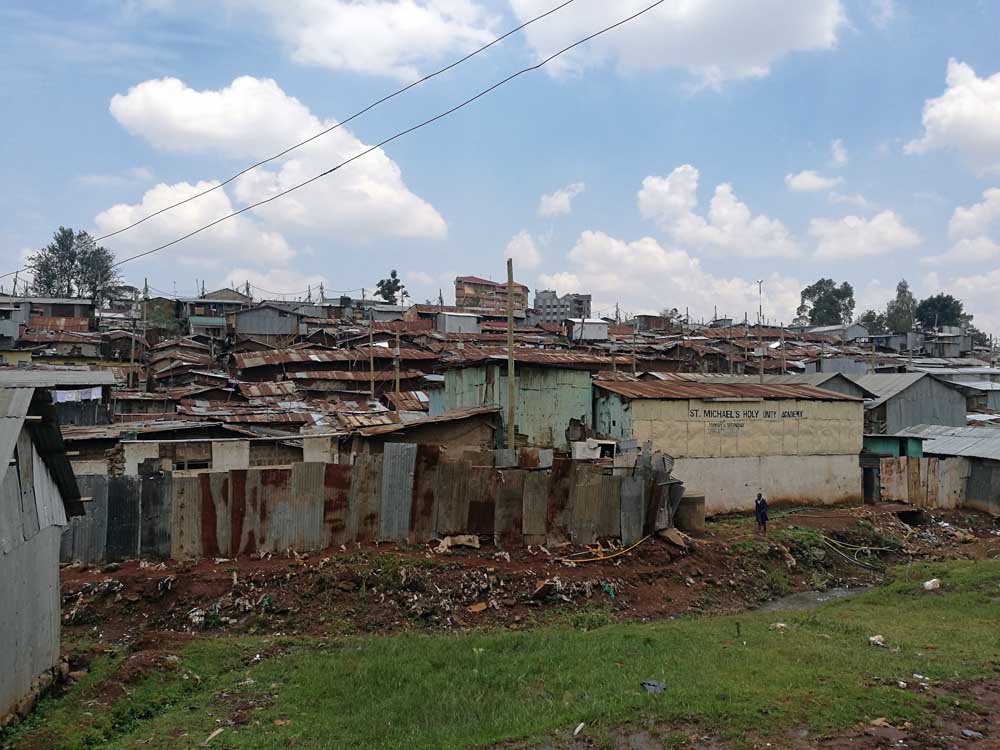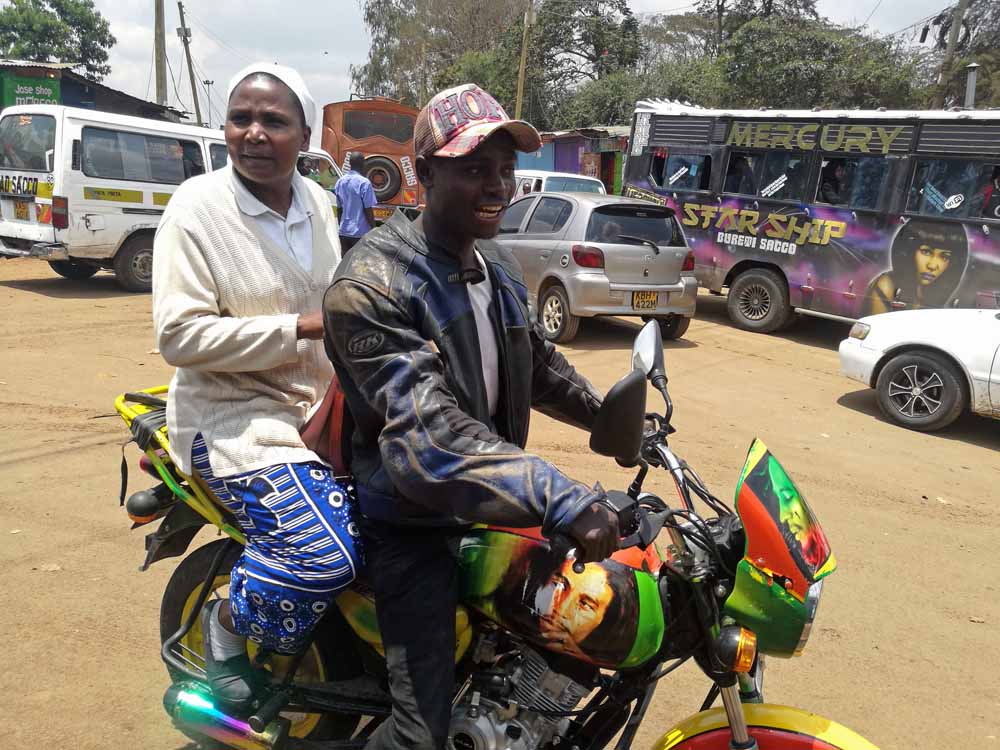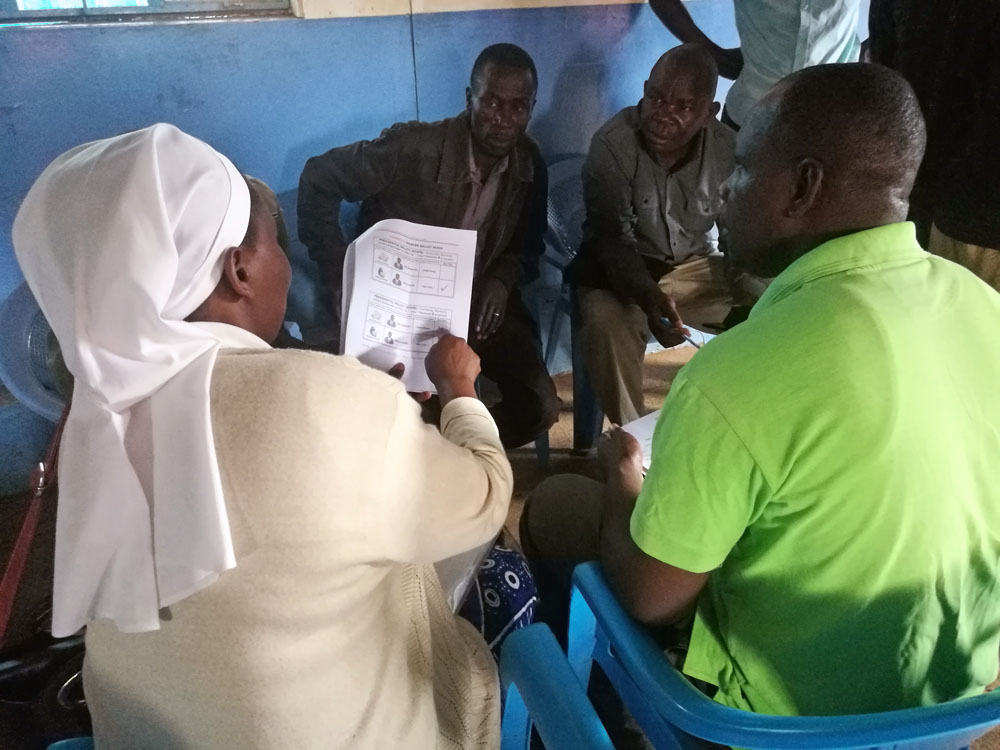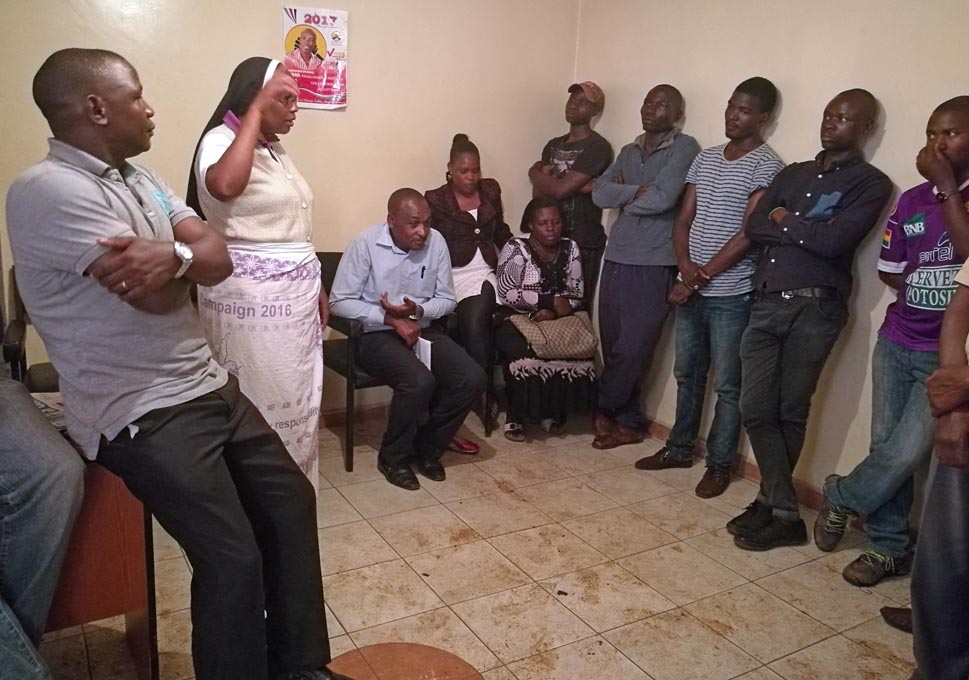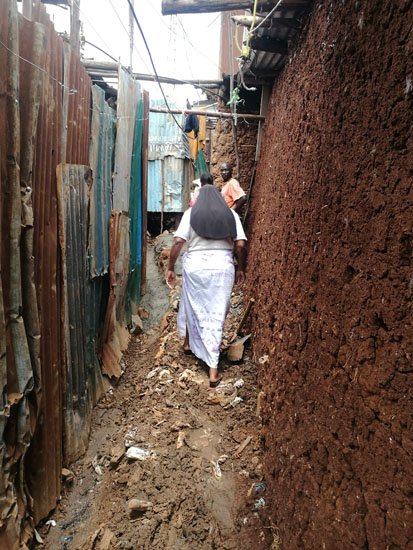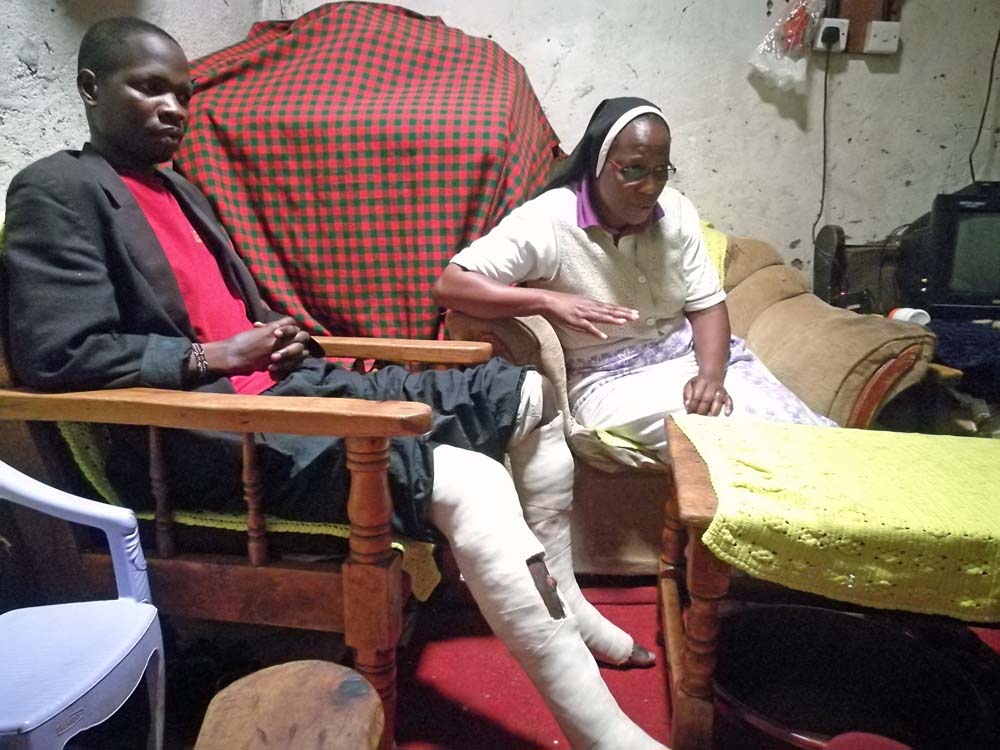 Nairobi, Kenya — Editor's note: The situation in Kenya remains tense following the repeat election as voter turnout on Oct. 26 was below 35 percent, Catholic News Service reported [1]. Sisters on the GSR Africa: Connect WhatsApp group continue to offer prayers for peace and calm.
As Kenyans are poised for a repeat presidential election this week after a nullified vote last August, nuns in the Association of Sisterhoods of Kenya are playing a significant role as poll observers and voter educators.
Tensions have increased since Sept. 1, when the country's Supreme Court invalidated the results of the Aug. 8 vote — with 54 percent going to incumbent Uhuru Kenyatta. In its historic ruling, the court cited irregularities ranging from possible hacking to improper verification of results. Some 400,000 ballots [2], about 2.5 percent of votes cast by more than 15 million Kenyans, were rejected.
Kenyatta insists the election be held as planned on Thursday while his opponent, Raila Odinga, has withdrawn from the race, claiming the unfair election system has not yet been corrected and calling for his supporters to protest the Oct. 26 rerun.
The bishops' conference plans to station close to 1,500 observers nationwide, including 71 sisters, for the new presidential election on Oct. 26. The Catholic body also plans to have a tallying center where the observers will report back all irregularities observed.
The Association of Sisterhoods of Kenya, who organized 37 sisters to monitor the voting and tallying processes in the Aug. 8 election, is now training an additional 18 election observers in Garissa County, a remote region in northeastern Kenya bordering Somalia, and 16 in Nakuru. The observers, who are accredited by Kenya's Independent Electoral and Boundaries Commission, are charged with helping to verify that the elections are free, fair and credible.
The Kenya Conference of Catholic Bishops "is training election observers across the country in all the Catholic dioceses in Kenya, and they allocated AOSK to train in Garissa because we have a base of sisters there," explained Incarnate Word Sr. Mary Magdalene Kanini, country coordinator of the Kenya sisterhood's Justice and Peace Commission.
Pope Francis and other world leaders have called for restraint as tensions mount. In protests that followed the 2007 presidential election, more than 1,100 people were killed and 660,000 were displaced, according to Amnesty International [3].
"I ask you to join my prayer for peace in the world," the pope said to pilgrims and tourists gathered for the Sunday Angelus prayer. "I am paying close attention in these days to Kenya, which I visited in 2015, and for which I pray, that the whole country might be able to face the current difficulties in a climate of constructive dialogue, having at heart the search for the common good."
Association members were posted in polling stations throughout the country to monitor the Aug. 8 poll under an observation group known as Elections Observation Group [4].
The group, a coalition of smaller local organizations that includes civil society and faith-based organizations, has deployed about 5,700 observers [5] across the country's 290 constituencies. The conference of bishops and Association of Sisterhoods of Kenya are among the faith-based organizations observing elections.
Long-term observers start monitoring early by witnessing voter registration and education, the procurement, design and distribution of election materials, the party nomination process and the campaign. Short-term observers arrive a few days before the election to watch the last stages of campaigning, the election itself and the tallying of results.
A civics education
The biggest point of concern for Kanini and others in the Association of Sisterhoods of Kenya was the 400,000 rejected votes in the August election, a number four times higher than any vote in the country's history.
They have now taken it upon themselves to educate the electorate on the voting process to ensure few votes are rejected in the repeat election scheduled Thursday.
Kanini notes that the country failed to sufficiently educate voters prior to the Aug. 8 polls, but that the sisters are trying to make a small dent in Kibera, Africa's biggest shantytown, a sprawling network of rusting roofs slung haphazardly across small mud alleyways in the outskirts of the capital of Nairobi.
Kibera is a stronghold of the opposition, and the area most affected by post-election conflict following the announcement of Kenyatta's win in the first election in August.
"I was an observer in Kibera, and I saw very many people who didn't know how to mark the ballot paper," said Kanini. GSR has previously profiled Kanini's work [6] with a group of women in Kibera who were internal refugees from the post-election violence in 2007 and 2008.
"There were well-dressed fellows in suits, looking well educated, who would come to the polling station and tick on their favorite presidential candidate and go ahead to cross off the other candidates," Kanini recounted. "It means they don't understand how it is supposed to be done." Crossing off unwanted candidates invalidates a vote because it equates to marking more choices than permitted.
On Friday, a week before the vote, Kanini and Sr. Josephine Muthoni Kwenga, a Sister of St. Joseph of Tarbes, boarded a motorcycle taxi locally known as boda boda to a school in the slum where they conducted voter education. They came equipped with a Civic, Voter and Peace Education Handbook co-developed by the Kenya bishops' Catholic Justice and Peace Commission with other partners in peace development.
"When you go to the polling station, you will receive only one ballot paper because this repeat election is only for the president, unlike the Aug. 8 election where you received six ballot papers," Kwenga explained to a group of more than 100 young men from Kibera. "I saw in the Aug. 8 general election people who had a lot of anger towards one presidential candidate, and they would cross off his name then tick their favorite candidate. Please don't do that in this election because, if you do that, your vote will be spoilt and will not count."
Kwenga also explains to the shantytown residents that they are eligible to three ballot papers. If they make a mistake, they can always go back and ask for another. She demonstrates for the young men how to mark a ballot correctly and what to avoid, telling them the more than 400,000 rejected votes would have made a big difference in the final results of the August general election.
Masese Robert, a voter and resident in Kibera who acknowledges the lack of civic education before the last general election, says what the sisters are doing will go a long way in ensuring a lower number of rejected votes this week.
David Otieno, another Kibera resident, added that in August it was a difficult task voting for six candidates in a single day. "The colors of all the six ballot boxes were very confusing, and some voters would put the president's ballot paper in the governor's box or the senator's in that of the member of Parliament," Otieno said.
Shadrack Mukwana, also a voter and resident in Kibera slum, was worried the high number of rejected votes in the August poll was a creation by the electoral commission as a ploy to reduce votes in opposition strongholds like Kibera.
"How can almost half a million Kenyans not know how to vote," Mukwana asked. "The majority are educated, and it's a matter of marking in the box of the candidate of your choice. I don't believe in the high number of rejected votes. I think [the Independent Electoral and Boundaries Commission] [7] wanted to reduce votes in opposition strongholds."
Before the Aug. 8 general election, civil society leaders in Kenya had expressed fears that the polls would witness massive irregularities due to lack of civic education on election procedures.
Haki Africa [8], an umbrella organization for grassroots activists promoting social and economic development, raised concerns that every five years new young voters who are not properly educated are registered without understanding [9] the electoral process.
Kanini echoed this problem, pointing out that the sisterhoods association was unable to get funding for voter education, both prior to the Aug. 8 election and now. They are asking sisters to volunteer their time in an effort to enlighten as many voters as they can reach, to avoid a repeat of what was observed in the first election.
Last year, the Kenyan government blocked [10] an almost $20 million civic education program from USAID. U.S. Ambassador Robert Godec had told Kenyan media that the Kenya Electoral Assistance Program "would not support any particular political party next year but will help oversee a free, fair and credible poll."
Martin Omwange from the bishops' Justice and Peace Commission accompanied Kwenga to the Kibera slum for the elections preparation forum. He confirmed that donors, both private entities and foreign governments, did not fund voter education for Kenya's 2017 general election.
"Non-governmental organizations and foreign bodies were reluctant to fund voter education programs in this election due to fear of being accused of interfering with the politics of the country," said Omwange. "There was too much government pressure and so we were not able to have such a program under the Justice and Peace department."
Following the nullification of the election, however, the Association of Sisterhoods of Kenya concluded there was a need to enlighten local observers and residents on key issues to observe during the entire electoral process.
Kanini agrees with other observers that the voting process in August was peaceful with no irregularities to report. But she said the problem occurred in the tallying and transmission of the results, according to the Supreme Court of Kenya, where independent groups had little opportunity to observe.
"I was an observer [during the election], but by 6 p.m. I had gone home," Kanini said. "I sat in front of the television to watch the transmission of the results just like any other Kenyan. I think observers should be involved in the tallying and transmission process of the results. They should be able to compare the results they get from the polling stations to what the electoral commission transmits and write reports on any discrepancies in the results."
Apart from being election observers, sisters responded to the post-election protests in Kibera slum, where, according to their tallies, at least 35 people suffered bullet wounds and police beatings.
According to a joint report [11] by Amnesty International and Human Rights Watch, "Kenyan police killed at least 33 people, possibly as many as 50, and injured hundreds more in some parts of Nairobi, the capital, in response to protests following the August 8, 2017 elections."
A few days before the repeat presidential poll, Kanini hurried through the dark alleys of Kibera slum to visit William Nyambongi, a 32-year-old man who was clubbed by police following protests in the slum after the announcement of the controversial presidential results. Nyambongi's legs were broken and he was unconscious for three days before he was found in a ditch in the slum alleys.
As part of their emergency response, the sisters took him and many others injured in the protests to the hospital. He is recovering well, though still not able to walk.
"We responded to many other emergency cases, but most vivid in my mind is a middle-aged man who had three bullets lodged in his body," said Kanini. "We took him to hospital, they were removed and he is now recovering. Police used live bullets and [beat] the protesters mercilessly. In my view, they used excessive force unnecessarily."
Though they lack the funds, Kanini says the Association of Sisterhoods of Kenya is preparing for the worst-case scenario in Thursday's repeat election. Tensions have remained high since the Supreme Court's nullification of the results.
"We will have to call upon all the sisters under AOSK to come out and assist in case of emergencies as witnessed in Kibera after the Aug. 8 election," Kanini said. "We have no funds left now but we will do what we have to do to ensure those who need help get it in the repeat election."
[Lilian Muendo is a freelance journalist based in Nairobi, Kenya.]