Sr. Wendy Beckett, art critic and TV star, dies at 88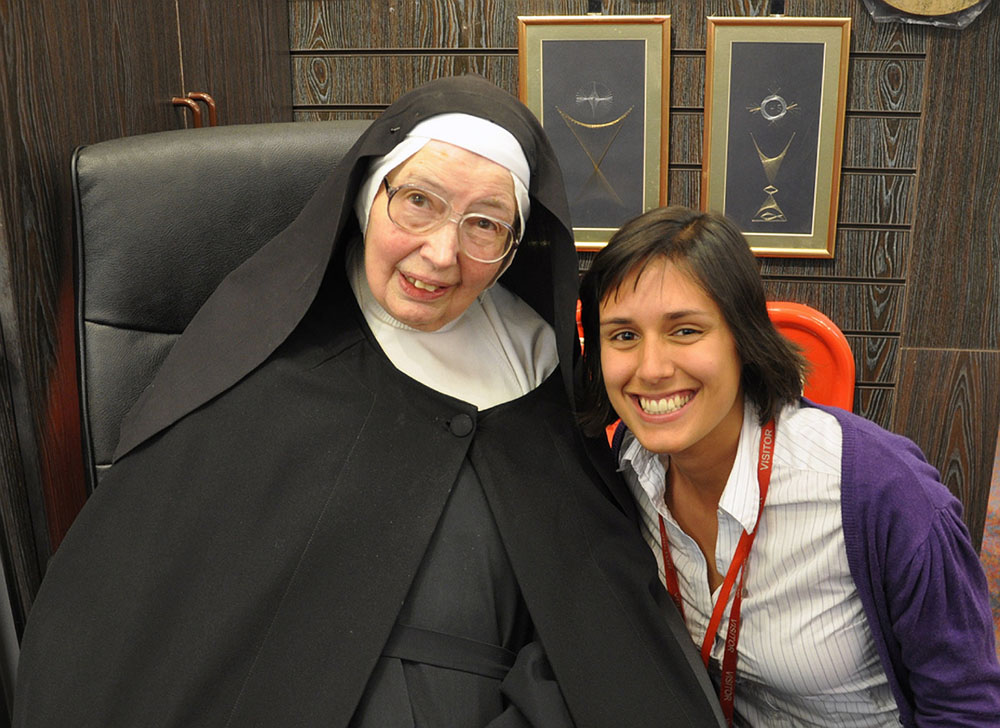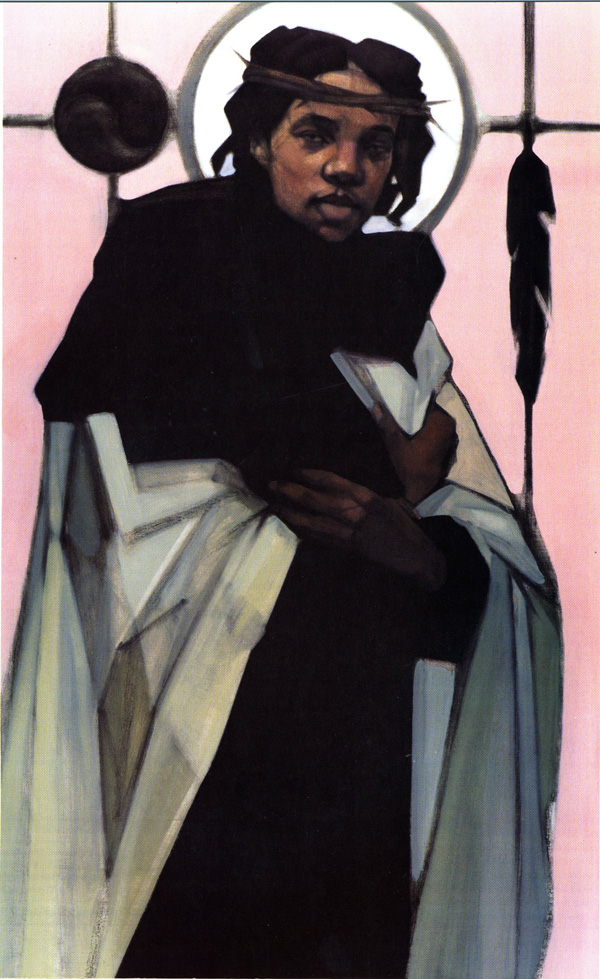 Sr. Wendy Beckett, the contemplative who became an unlikely television celebrity after hosting art programs on BBC and American public television throughout the 1990s, died Dec. 26 at a care facility near the Carmelite monastery in Quidenham, England, where she lived in a trailer hermitage. She was 88.
Beckett was born in South Africa, but soon moved to Edinburgh, Scotland, with her family so her father could study medicine. She entered the Sisters of Notre Dame de Namur, a teaching community, when she was 16.
She told The Guardian [1] that she never liked her given name, thinking that it was meant for a small-minded, pretty woman. Her mother, she said, "was probably rather taken aback when she got this lump of a child who did nothing but read." Beckett's self-deprecating humor was part of her television appeal, during which she appeared, dressed in full habit, and spontaneously commented on great and not-so-great artworks, both sacred and secular.
Her views were often clear yet understated. About some contemporary artists whose work she found lacking, she said, "I am prepared to marvel at their inexplicable enthusiasm." She was known to offer relationship advice to her film crew and asked her monastery colleagues to pray for them to find faithful husbands. When visiting famous museums, she would often be greeted by strangers who said that her television programs caused them to appreciate art.
According to BBC News [2], in 1950, she earned a degree in English literature from Oxford and, four years later, returned to South Africa, where she worked as a teacher, returning to England in 1970. Long plagued by health issues, including epilepsy, she sought and received permission to leave the Sisters of Notre Dame de Namur and live a contemplative life as a hermit.*
Beckett's art knowledge was largely self-taught, gleaned from books and postcards from famous museums. A visiting cook to the monastery was impressed with her writings and suggested they be shared with the Catholic Herald. That led to her television career, in which Beckett appeared on BBC shows such as "Sister Wendy's Odyssey" and "Sister Wendy's Story of Painting." Her fame took off across the Atlantic when the programs were aired on American public television. She also authored 25 books on art and spirituality topics and was the subject of a dozen documentaries.
In 1999, at the urging of then National Catholic Reporter editor Michael Farrell, Beckett was selected to judge the publication's Jesus 2000 project [3], an effort to recognize art which offered a contemporary look at Jesus for the millennium year. The winner was "Jesus of the People," a depiction of an androgynous Christ figure, of African-American origin, painted by Vermont artist Janet McKenzie.
Beckett described the winning work as "a haunting image of a peasant Jesus — dark, thick-lipped, looking out to us with ineffable dignity, with sadness but with confidence."
According to The Guardian, Beckett looked upon her life in the cloister as one contemplating God, a perspective she often felt lacking in the modern world. "God is such a total mystery. My heart sinks when the word God is bandied around glibly," she said.
[Peter Feuerherd is a correspondent for NCR's Field Hospital series on parish life and is a professor of journalism at St. John's University, New York.]
*This article has been edited. An earlier version incorrectly said Beckett joined the Carmelite order.