Survivors of sisters killed in Mississippi continue duo's 'ministry of presence'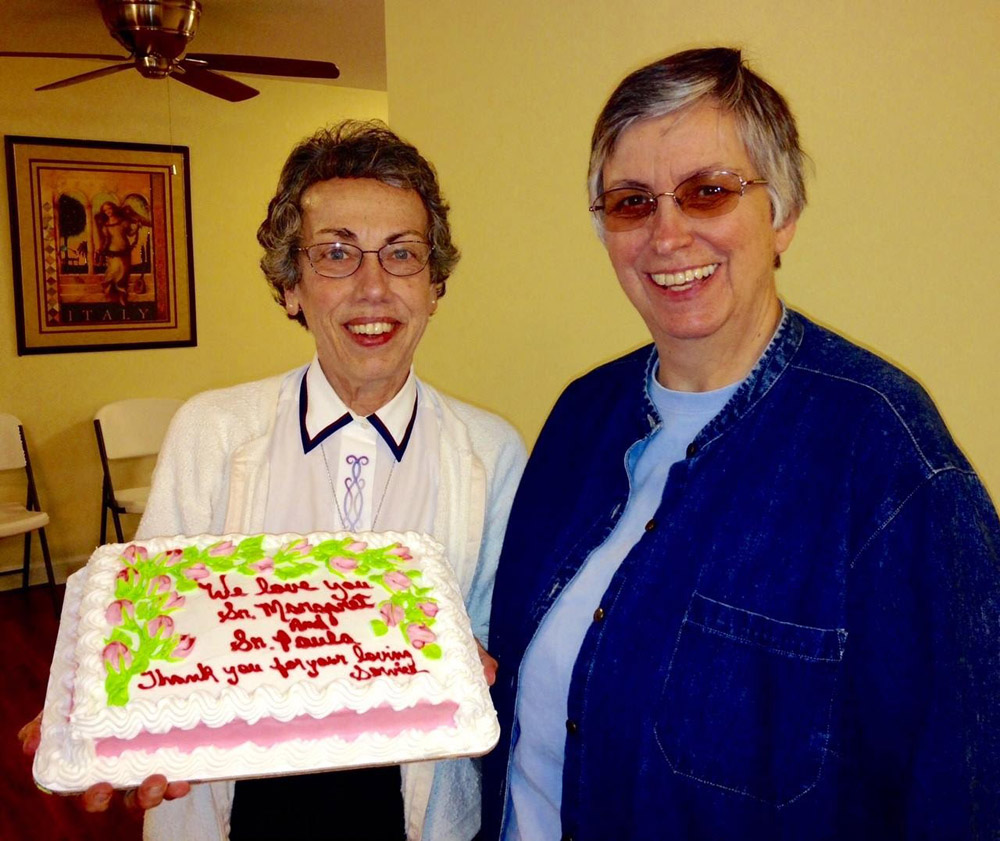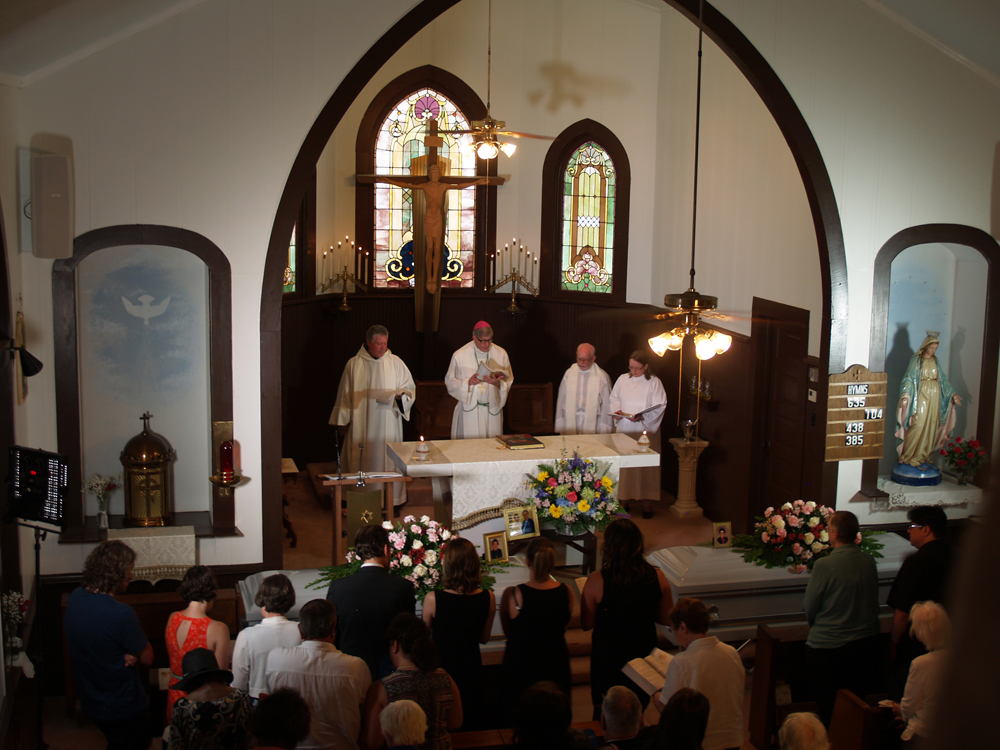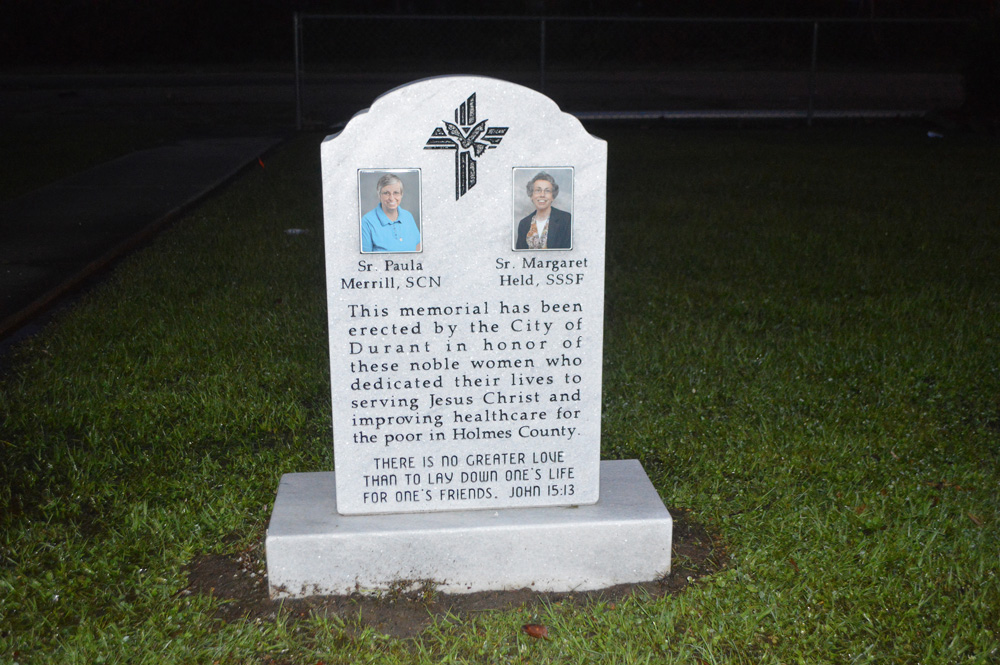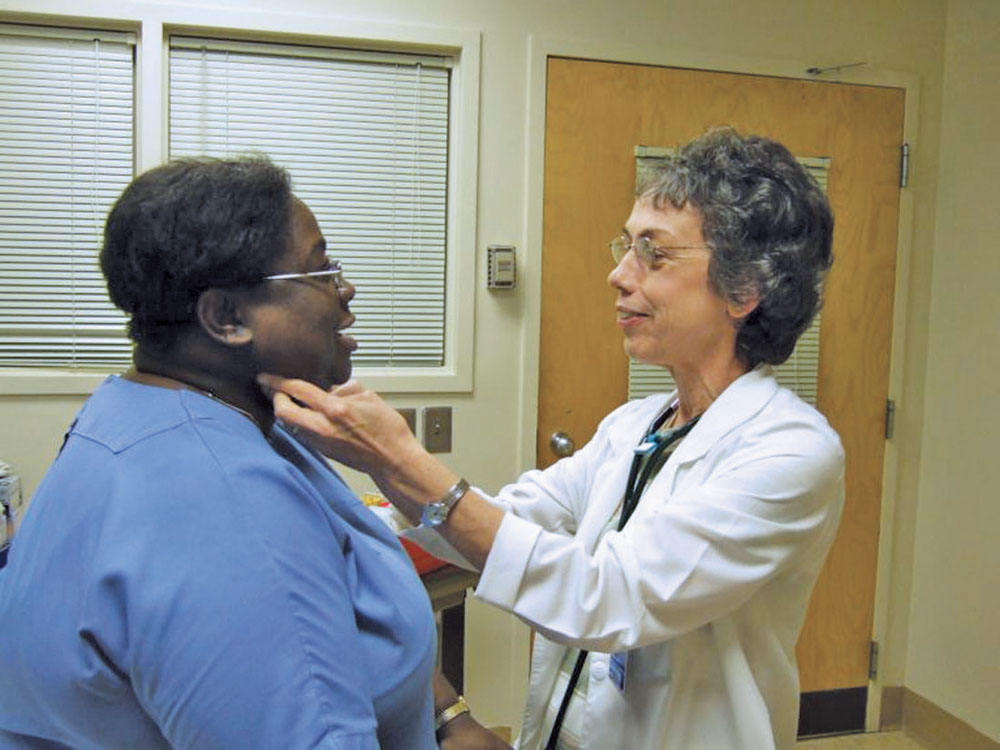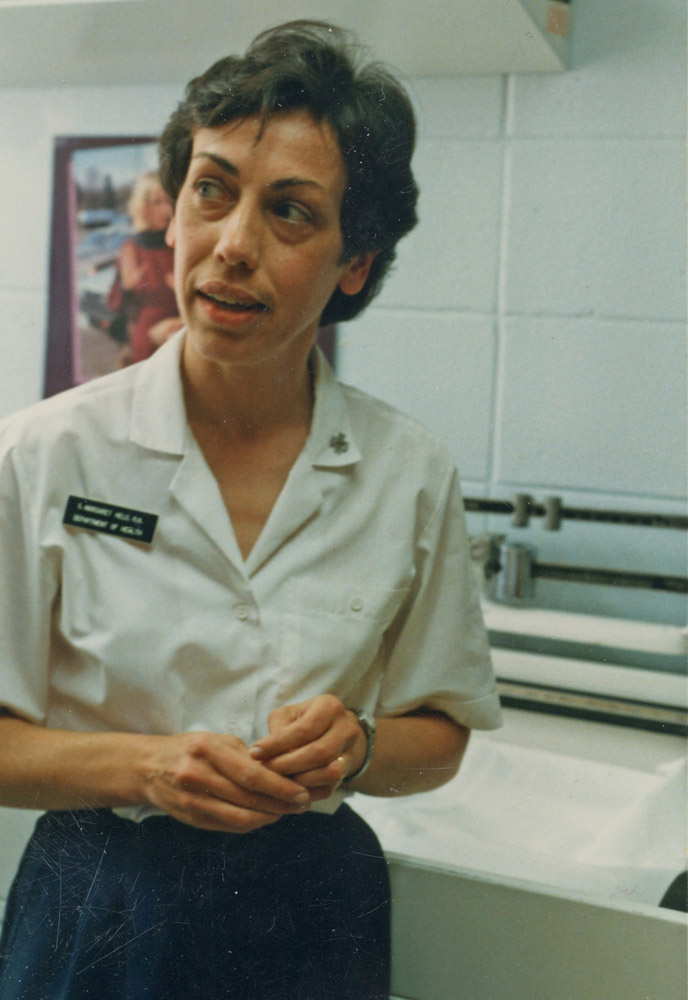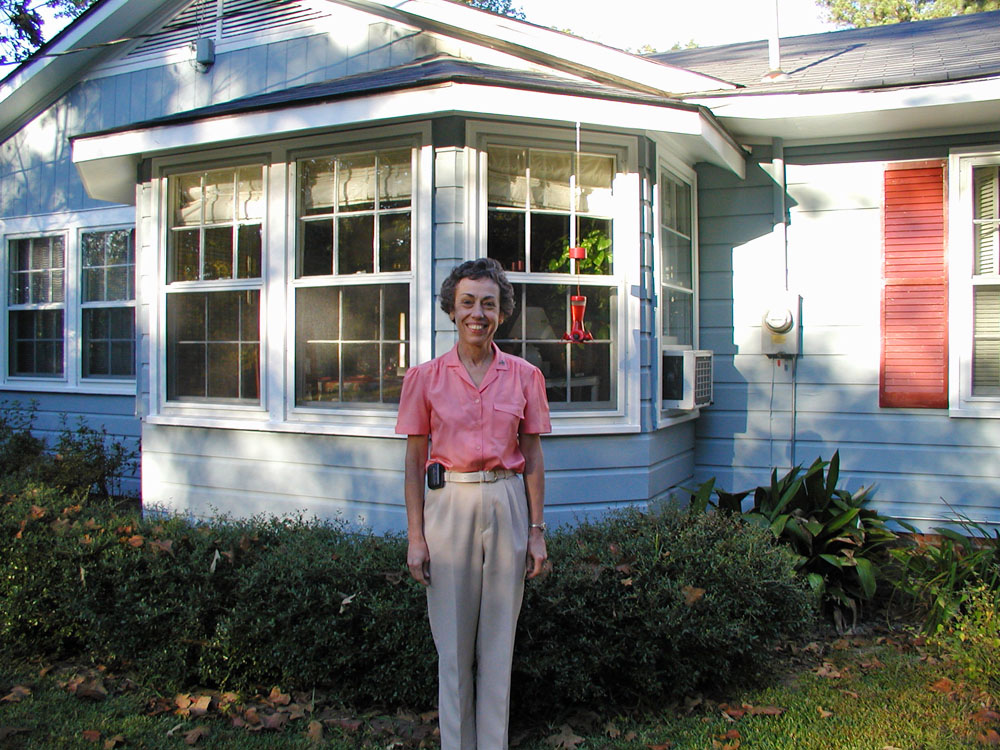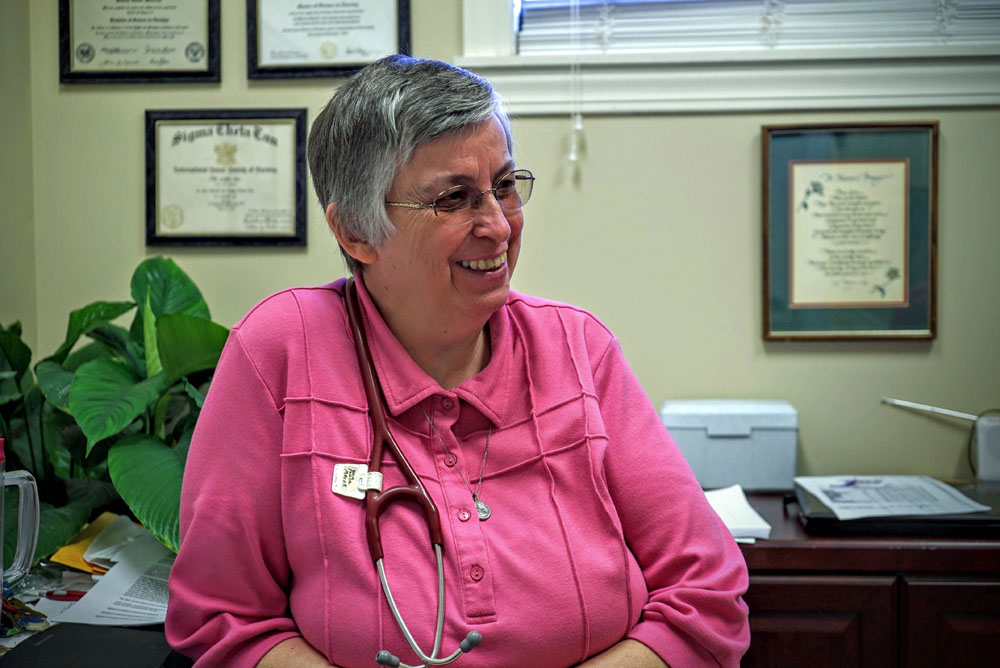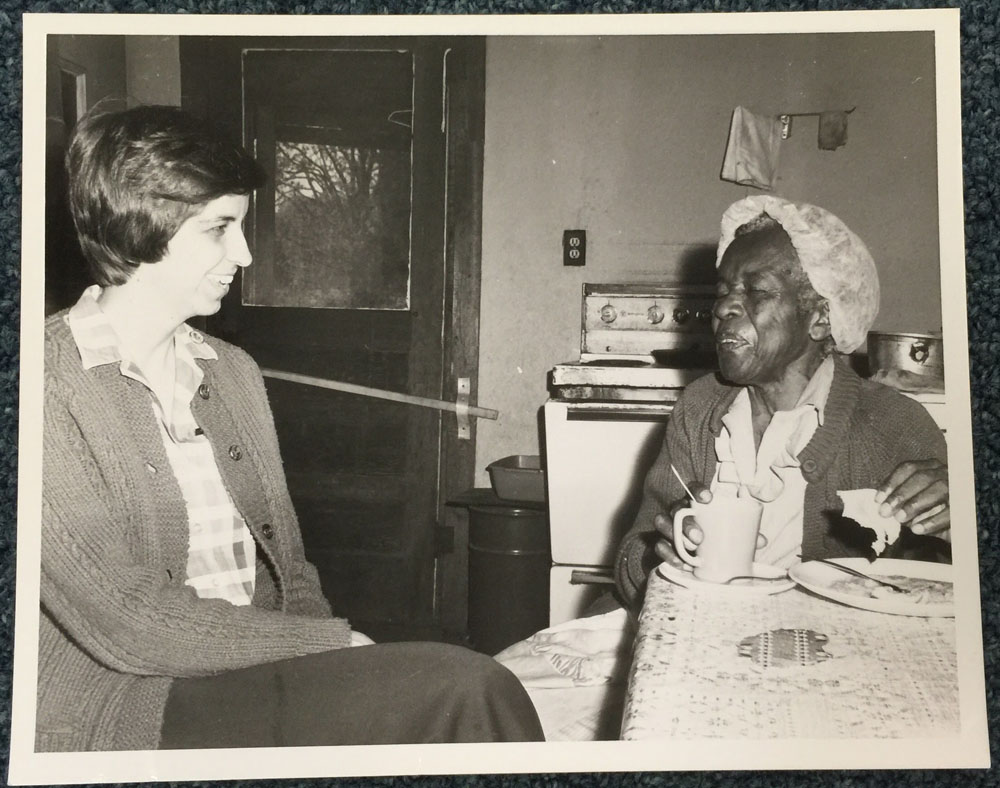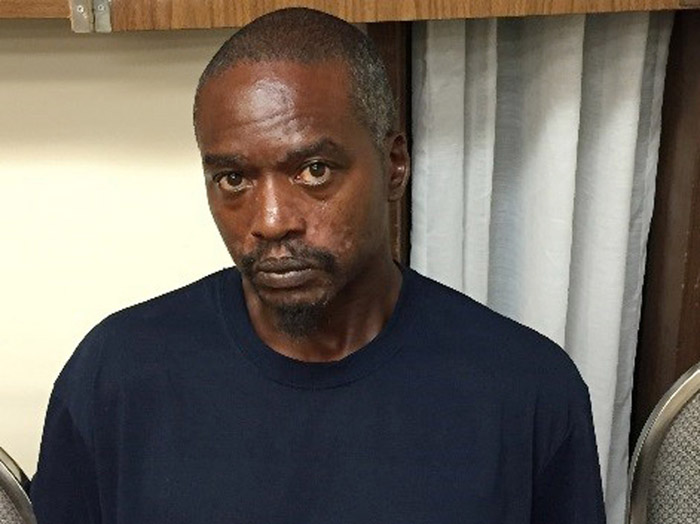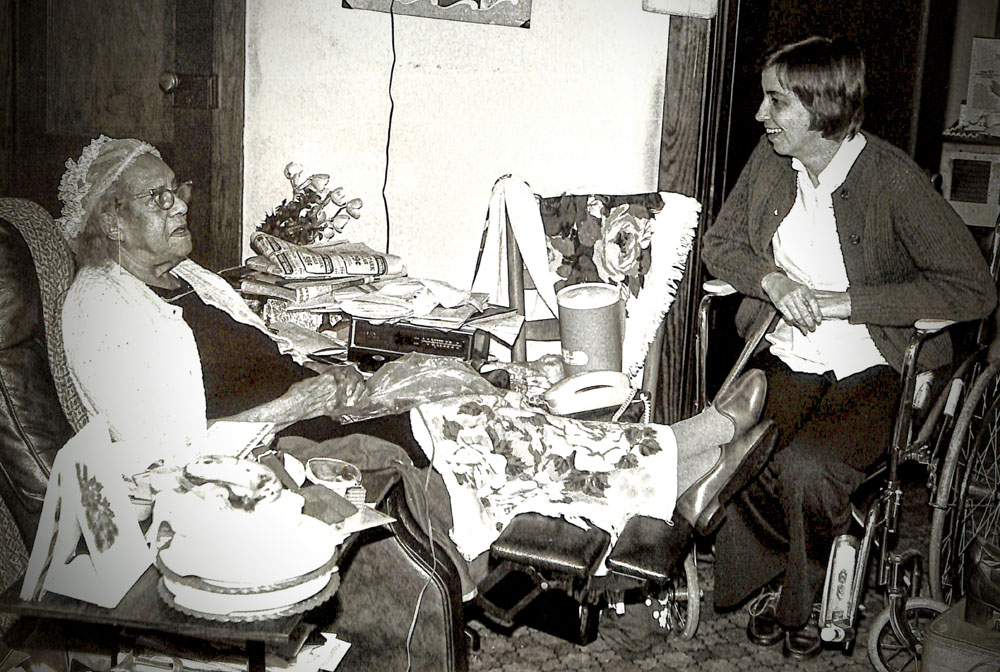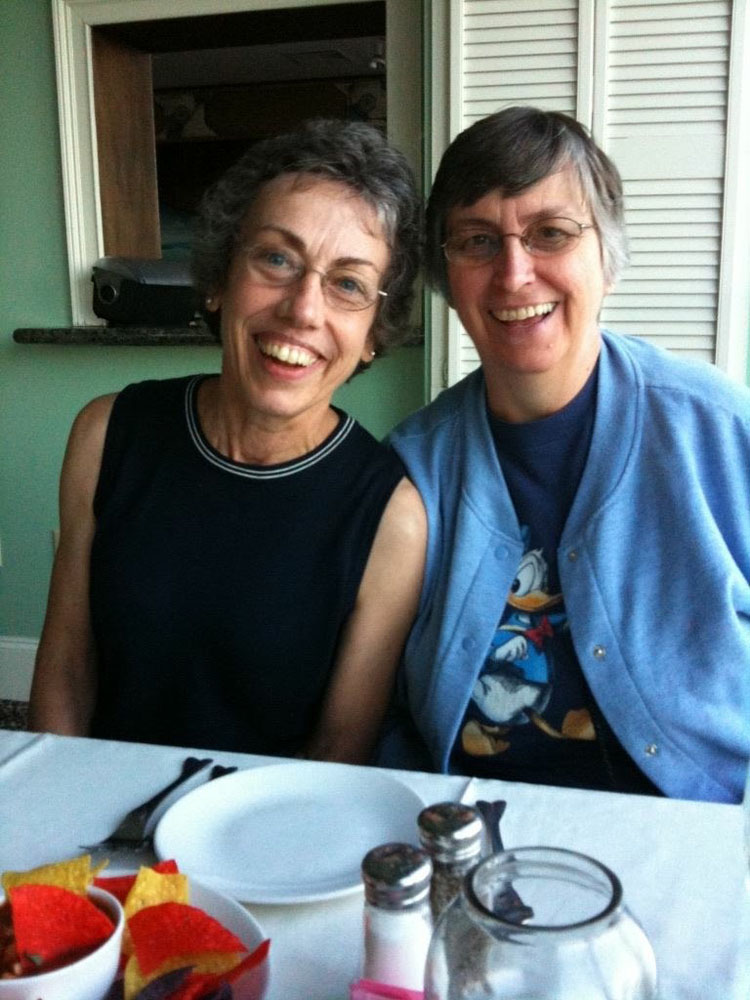 The sun was rising on an early March morning in 2016, and Rosemarie Merrill was in the driveway, getting ready to leave for the long trek from Durant, Mississippi, to her home near Boston.
She had been visiting her sister, Sr. Paula Merrill, a member of the Sisters of Charity of Nazareth [1] in Kentucky, and Paula's housemate, co-worker and friend, Sr. Margaret Held of the School Sisters of St. Francis [2] in Milwaukee.
"Paula brought me my coffee and Margaret brought me blueberry muffins she made," Merrill said. "Them, standing in the driveway, waving goodbye. That's my last memory of them, and no one's going to take that away from me."
Months later, the motherhouses of the two sisters got the news: On the afternoon of Aug. 25, police checked on the sisters when they did not show up at the medical clinic where they worked in nearby Lexington. They found signs of a break-in and entered the house to find Held and Merrill had been killed.
Held and Merrill had become what Jesuit Fr. James Martin would later call "martyrs of charity [3]." They were both 68.
In Nazareth, the leadership team called the sisters together in the chapel and shared the news.
"Our individual and community grief flowed in and out of each other," Sr. Susan Gatz, the congregation's president, wrote [4]. "Our minds scrambled to make sense of it ... no use. Our hearts ached."
Less than 48 hours later, police arrested [5] Rodney Earl Sanders, 46, of Kosciusko, a town about 18 miles east of Durant. He remains held without bond, preliminarily charged with two counts of capital murder as well as burglary and grand larceny for allegedly stealing one of the sisters' cars. The sisters had reportedly been stabbed to death.
Holmes County court officials said a grand jury is expected to deliver its decision in September or October on whether there is enough evidence to put Sanders to trial. If so, he will be formally charged and a trial date will likely be set for next year. The district attorney has not said whether she will seek the death penalty [6] for Sanders; both congregations have stated their opposition to it.
Though Held and Merrill had been in the impoverished town of Durant, population about 2,700, for six years, they had been ministering to those made poor for some 30 years, mostly in Mississippi. In May, a stone monument with their pictures on it was placed in a Durant park honoring their service.
They were posthumously inducted [7] into the Nightingale Hall of Fame, sponsored by the Mississippi Nurses' Association and the Mississippi Nurses' Foundation, and a scholarship [8] at the Mississippi University for Women, where both received nursing degrees, was established in their names. The award will be presented to a graduate nursing student who works in an underserviced or needy area or who is active in charitable or community service work.
The Sisters of Charity of Nazareth will hold a Mass in Merrill's honor at 10:30 a.m. EDT Aug. 25, which can be viewed via a live webcast [9]. The School Sisters of St. Francis held a prayer service in Held's honor Aug. 23.
A lifelong bond with the School Sisters
Beth Bacik saw Held, her younger sister, in Milwaukee just a few weeks before Held died. Held was home in Milwaukee for a spirituality conference but took time to visit all the elderly sisters in the motherhouse because she didn't get back to Milwaukee often and feared it might be the last time she saw them before they died, Bacik said.
Bacik has always been close to the School Sisters of St. Francis, and not only because her sister joined the order. The School Sisters educated both of their parents, and all six daughters went to the sisters' grade school. Held and Bacik both attended their high school, and Bacik attended their Alverno College [10].
Whenever Bacik visited the motherhouse, it always felt like home because of her many years spent with the sisters. But after Held's death, she became even closer to the community. After the All Saints' Day Mass, the choir director asked if she sang.
"I said, 'I was taught by the School Sisters of St. Francis. Of course I sing!' " Bacik said, and that sealed her membership in the choir. "One bad thing happens, and then you find something good in it. We have a larger family now."
In addition to choir rehearsals and singing for Mass, Bacik also traveled with several sisters to Durant in May for the dedication of the monument honoring Held and Merrill's work.
The night before the dedication, sisters from both communities as well as relatives of Held and Merrill had dinner with a local parishioner, who also happened to be the real estate agent handling the sale of the sisters' house, which belonged to Rosemarie Merrill and Rosemarie's son, David. As the real estate agent, he had a key, and some of those gathered decided to visit the home the next morning.
"I knew I was going to go in, but others weren't sure," Bacik said. Though the crime scene had been cleaned so the house could be sold, some were not sure they wanted to be in a place where such horror had taken place.
Bacik had visited Held there eight years before. And when she walked in, she instantly recognized something.
"There was a fragrance in the house that reminded me of the last time I visited them," she said. "I can't even tell you what it was, but I recognized it instantly."
The others stayed in the living room, but Bacik went into Held's bedroom.
"I walked in there by myself, not knowing what I was going to feel," Bacik said. "But I immediately felt close to her, being in her space. I just folded my hands, closed my eyes, and this beautiful feeling of peace just washed over me.
"It was so beautiful and intense. I thought, 'This is a holy place, a sacred place.' I felt like it was a holy chapel or a church."
'Paula was doing what she loved'
Sr. Adeline Fehribach was the Sisters of Charity's provincial at the time Merrill died and delivered a reflection at her funeral Mass.
Merrill did much more than just treat the sick, Fehribach told the mourners [4]. She listened to their stories, she prayed for them, she wept for them, and she worked for others to hear the cry of people who live in poverty, as well.
"She listened with love, knowing that she was encountering the suffering Christ, and then she would bring her experience of the suffering Christ to prayer, where she would sometimes weep over her own Jerusalem of Holmes County, Mississippi," she said.
Those encounters with Christ also would have shaped her reaction to the perpetrator of the crime against her, Fehribach said.
"As strange as it may sound to those who did not know Paula, if Paula could meet the person who killed her, she would not focus on what the person had done to her. Her heart would be broken at what had happened to her friend Margaret, and she may even have to work at getting over her anger at the fact that her patients had lost their one lifeline to a better quality of life," she said.
"But as she worked through her pain and anger at the harm done to others, I believe she would look upon the one who caused all the harm and see in that face the suffering Christ, as well," Fehribach added. "I can almost hear her say with compassion, 'What kind of violence did you experience that could allow you to do what you have done to me, to my friend, and to this community? Who hurt you that much? How can I help you let go of some of that pain?' "
Fehribach said in an email interview with Global Sisters Report that she initially asked God why something like this would happen, especially when there are so few sisters to take their place.
"I came to the realization that the sister who experienced such a violent death probably would have been an active sister working on the margins," Fehribach wrote. "Consolation came with knowing that Paula was doing what she loved with the people whom she loved and who loved her back."
Holmes County can a painful place, Rosemarie Merrill said. When she would visit her sister and Held in Durant, she never failed to be shocked by the abject poverty she witnessed.
"Paper shacks. Metal shacks. Houses with very few windows. It was just awful," Merrill said.
Though she is deeply grieved by the loss, Merrill said she focuses on the incredible joy the sisters brought to everyone they met.
"They were just fun people to be around," she said. "We would be there some nights at dinner, and we couldn't eat because we were laughing so hard. I know the people in Durant still miss them terribly — the people just really loved Paula and Margaret."
Though she attended Sanders' first court appearance and plans to attend the sentencing if he is convicted, Merrill will not attend a trial. She said she doesn't want her fond memories ruined by details of the deaths.
Looking to the future
Many of those close to Held and Merrill have said part of their mourning is for the community the sisters served because the two were a vital link between people living in poverty and health care.
But the Daughters of Charity [11] are preparing to help fill that gap.
Daughters of Charity Sr. Mary Beth Kubera said Sr. Mary Walz, a social worker, will live and work in Durant starting in November, after Walz's sabbatical ends. Kubera said the two have been planning the mission for months.
Kubera, a member of the province leadership council, said the community in St. Louis had already been looking for a way to serve the people of Mississippi, and, after the loss of Held and Merrill, Durant seemed to be the perfect place.
"The work the sisters were doing was really a ministry of presence to the people," Kubera said. "Sister Mary's going to be a social worker at the clinic, and we're looking for another sister or two interested in partnering with us."
The Lexington Medical Clinic has hired a nurse practitioner and continues to run much as it did when Held and Merrill worked there, officials at the clinic said.
Kubera said the invitation to join Walz has gone out to the entire Sisters of Charity Federation, and they hope to have a partner for Walz by the end of September in time for the November move-in date.
The sister or sisters who go to Durant will already have a place to live: They will lease the same house Held and Merrill lived in, which Rosemarie and David Merrill still own.
"It's a very sacred space. The sisters made a very happy home there," Kubera said. "The people will be extremely pleased to know they'll have the presence of sisters again."
[Dan Stockman is national correspondent for Global Sisters Report. His email address is dstockman@ncronline.org [12]. Follow him on Twitter [13] or on Facebook [14].]