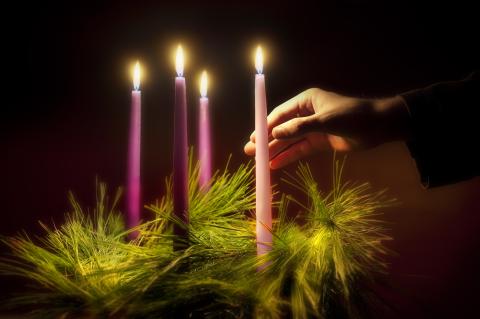 As we prepare for the coming of Christ among us, the witness of sisters around the world inspires us to open our hearts and minds.
Lessons in Advent
A sister reflects on people who boldly lived out the values that Jesus lifted up in the Beatitudes.
A sister invites us to seek God's presence in many of today's challenging situations.
A sister discovers that she's not free, at least not from a share of responsibility for ways that our planet and its people have been hurt. But she's also not alone. We are each other's keepers, and God is with us all.
A sister's Advent journey helps her realize how we are loved, and that we are love.
A sister offers hope that God's light shines through the troubles and conflicts that challenge our world.
A family welcomes a special child and discovers the love that sisters invested to give her a better life.