An Advent Retreat
Presented by Sr. Nancy Sylvester, IHM
December 8, 2021
Closing prayer recording
Conversation
When Mary gave her YES to God, the Mystery of the Incarnation began to unfold. This hour of prayer and reflection invited you to be in touch with the transforming power of God within you. Every time you say YES to God as Mary did the Incarnation continues.
Resources
Institute for Communal Contemplation and Dialogue

The Institute was organized to educate, resource and organize people of faith to reflect, analyze and act on the critical issues of church and society through a process of contemplation and dialogue.

Event with Sr. Nancy: December 13 from 3:00-4:00 EST. It is entitled: Contemplation, Meditation, and Mindfulness…are they the same?
Presenter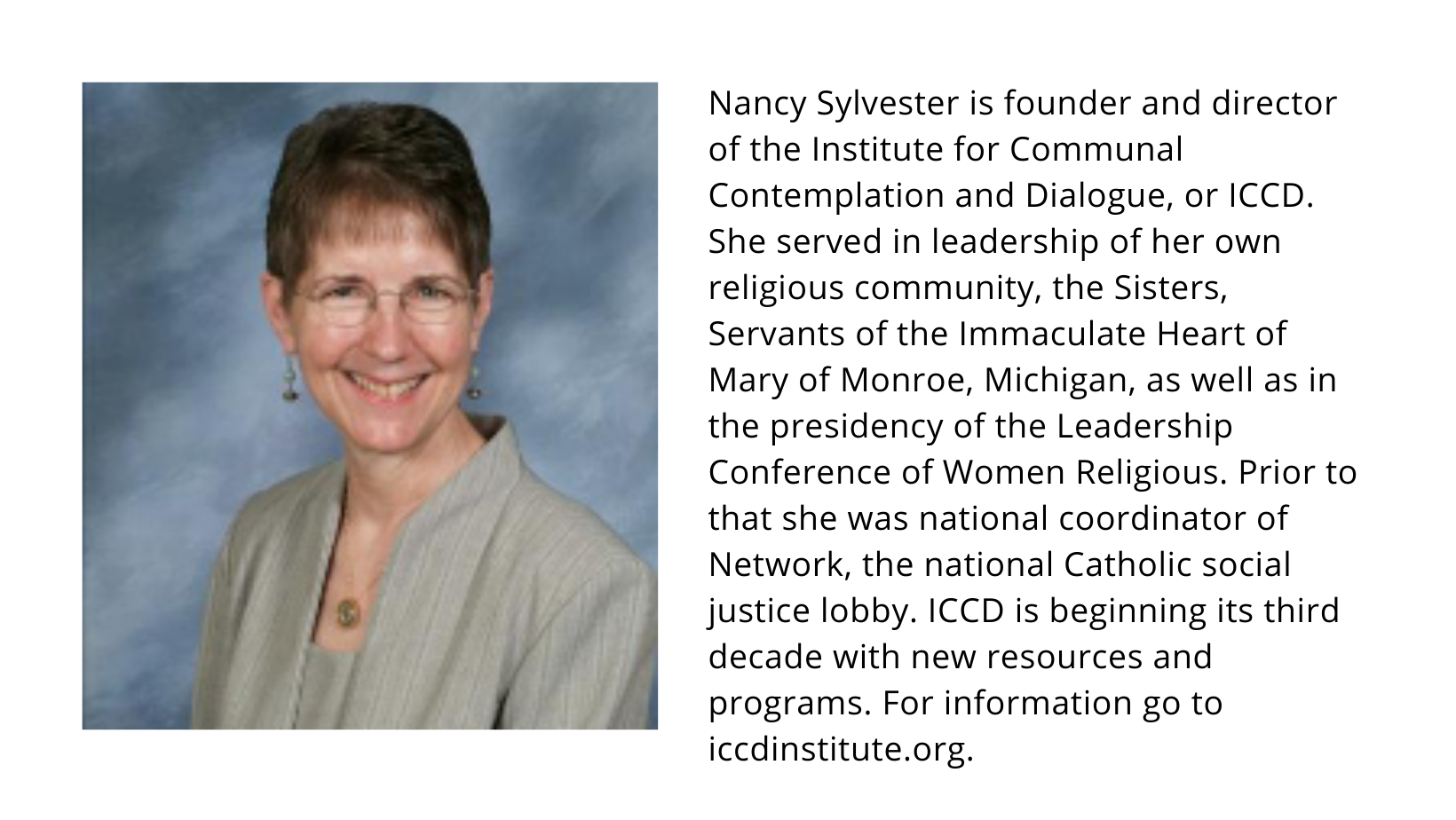 See all of our past and upcoming Witness & Grace Conversations.