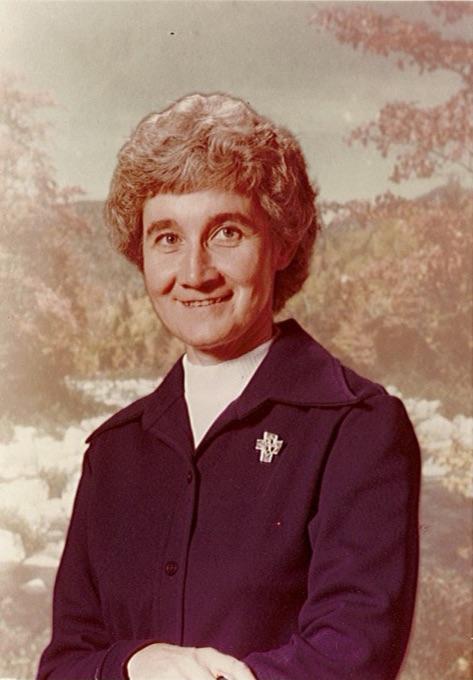 (Courtesy of the Presentation Sisters)
Date of Death
January 8, 1996
Sr. Anne Patricia McAleese was born on March 23, 1932 and grew up in Queens, New York. After completing high school she joined the Sisters of the Presentation of the Blessed Virgin Mary in Newburgh, New York on Sept. 8, 1950.
She ministered in the Archdiocese of New York for 22 years as a teacher and principal in various schools. In 1975 the Presentation sisters in Newburgh elected her president of the congregation, a position she held for eight years. She joined the spiritual direction program in Guelph, Canada to prepare for a new ministry in spiritual direction.
During her time at Mercy Center in Madison, Connecticut, she felt a calling to minister in Kumasi, Ghana at the Center for Spiritual Renewal. She was eventually sent on a mission to Ghana in August 1988 where she fell in love with the people and their culture. She especially focused on the needy in the community through her role as the retreat and spiritual director at the Center for Spiritual Renewal.
Her work there earned her the fond title of "Mother of Priests," according to the form submitted to Global Sisters Report about her life. "In imitation of Nano Nagle, foundress of the Presentation Sisters, Sr. Anne Patricia reached out to all in need," the form said. "She heard the call of the poor, the uneducated and those suffering in any way and went about teaching many adults in Ghana to read and write through her private tutoring and, through the generosity of friends and benefactors, paying the tuition fees for many children."
She was murdered by a machete-wielding assailant during an attempted robbery on Jan. 8, 1996, in the company of a Canadian sister from Our Lady of Africa Missionaries, Sr. Claudia Murphy. The sisters were enjoying the beach on Cape Coast, Ghana after accompanying students from the Renewal Center. The assailant was later captured by locals as he fled in possession of the sisters' handbags.
Her body was airlifted to the United States after an all-night wake and a mass at the Kumasi Cathedral on Jan. 16, 1996. A funeral mass was held on Jan. 20, 1996, at the Presentation Sisters motherhouse in New Windsor, New York. She was buried in the Presentation Sisters cemetery on the motherhouse grounds.