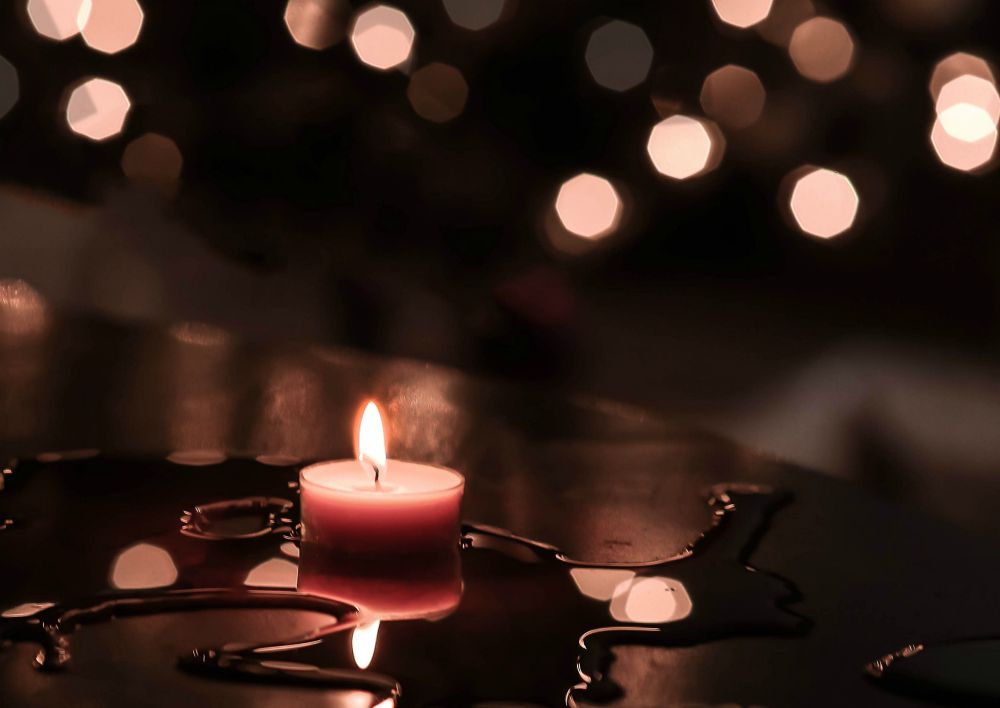 (Unsplash/Jaclyn Moy)
Fighting human trafficking ranks as the most focused global collective and collaborative effort by Catholic women religious. Talitha Kum, an international "network of networks" of consecrated women and men in 76 countries working against trafficking in persons, marks its 10th anniversary this year. This joint program of the International Union of Superiors General and the Union of Superiors General grew out of anti-trafficking training and programs started in the 1990s across five continents. It now encompasses efforts including raising awareness, promoting preventive measures and helping victims.
January is National Slavery and Human Trafficking Prevention Month, designated in the U.S. since 2010, with Jan. 11 marking Human Trafficking Awareness Day. Various awareness-raising programs and activities take place, including #Wear Blue Day. Some campaigns last up until Feb. 8, designated as the International Day of Prayer and Awareness Against Human Trafficking — and also the feast of St. Josephine Bakhita, who was kidnapped as a child from Sudan and sold into slavery. Bakhita was taken to Italy by a family where she was instructed by Canossian Sisters and was baptized. She refused to leave Italy with the family, was declared free and became a Canossian sister herself, often testifying about slavery. She died in 1947 and was declared a saint in 2000.
Global Sisters Report and National Catholic Reporter carry many articles and columns about the efforts to combat trafficking. National Catholic Reporter today has an article about how Catholic colleges and universities are vital the fight against trafficking and help foster survivor-based efforts, according to a study by Foundations and Donors Interested in Catholic Activities (FADICA).
To observe anti-trafficking day, the Coalition of Catholic Organizations Against Human Trafficking offers a "tool kit" with sample letters to the editor, social media posts, prayer intercessions, community engagement ideas and other resources. U.S. Catholic Sisters Against Human Trafficking and the Intercommunity Peace & Justice Center have a Prayer Service for an End to Human Trafficking.
One sister very devoted to observing anti-trafficking month is Sr. Celine Goessl, part of the U.S. Catholic Sisters Against Human Trafficking and a Sister of Mercy of the Holy Cross, USA province. A "Blue Campaign" candlelight service is planned in Green Bay, Wisconsin, today, with at least 100 people expected to attend. She's engaged other committees to help organize and carry out a prayer service she wrote (shared below) and program that includes talks by a police officer and a survivor, a question-and-answer session and vendor presentations in a gathering space at St. Matthew Church. 
"During the month of January," she wrote Ursuline Sr. Michele Morek, GSR's liaison to sisters in the U.S., "I have a blue strand of dyed hair to advertise that I stand in solidarity with all survivors. After I explain to anyone who makes a comment about what might look like some unfulfilled teenage desire (might be my second childhood, since I am 84 years old), I ask a favor of them — to please take time to pray for victims caught in this crime in their own counties before they go to bed tonight! Last year my photo was on our community Facebook and we received 24,000+ hits; more than any other hits to date," she added. "I'm only following God's call to make people aware of this horrible crime, so they can help eradicate it. People my age can tend to get away with things like this!"
______
Goessl's prayer service for Jan. 11, 2019:
Let us begin with a moment of silence in solidarity for more than 27 million women, men and children who suffer each day from the heinous crime of human trafficking.
Opening hymn
"May the Light of Peace" by Kathy Sherman, CSJ — Light of Peace is another name for God, and when that light is ignited in us, when it burns with a passion and illumines our actions and decisions, it shines through us as we bring this crime out of darkness.                                   
Opening prayer
Our hearts are saddened and our spirits are angry
that the dignity and rights of some sisters and brothers,
are bought and sold, through threats, deception and force.
We cry out against this crime and pray for it to end.
Lord God, draw near to all people who are victims of human trafficking.
Gift them with courage and hope as they struggle for freedom.
Hear the cries of our brothers and sisters who have been gravely harmed
and the prayers of those who love them.
Soothe their restless hearts with hope
and steady their shaken spirits with faith.
Grant them justice and peace in the midst of our torn world.
Spirit of God, transform their brokenness into wholeness.
Grant us the courage and wisdom to act with justice,
and breathe wisdom into our prayers and work to eradicate this crime.
Grant that all harmed by abuse may find peace in your loving arms.
Amen.
Scripture reading
Prayer
We believe that human trafficking violates the basic rights and deprives victims, traffickers and buyers of sex personal freedom in their daily lives.
(lone voice) For all victims in our city or neighborhood, we pray:
God of mercy, hear our prayer
Some of our family or friends might be in need of rescue or support.
(lone voice) For anyone who is crying for help and needs our prayers tonight, we pray:
God of mercy, hear our prayer
Every effort must be made to stop this crime in our state, our country, our world.
(lone voice) For the buyers and traffickers of sex and labor, we pray:
God of mercy, hear our prayer
We can stand together against human trafficking in all its forms
(lone voice) That through our efforts we can prevent this crime and protect our community, we pray:
God of mercy, hear our prayer
We can stand together to protect human rights with the grace of God
(lone voice) For the guidance of the Holy Spirit to show us what we can do, we pray:
God of mercy, hear our prayer
Human trafficking will not be tolerated in our community and we will tell others — NOT IN MY TOWN OR MY NEIGHBORHOOD!
Closing prayer together
God, you liberate us and fill us with hope. Inspire us and strengthen in us the desire to be a bright light in the darkness of our sinful world. With your help, we can free victims so they can return to our society and to the world. Help us remain firm in our efforts to build a world where your light can freely shine.
Amen.