As the current congressional session dwindles away, immigration reform looks dead. With the House Republican caucus in disarray following the electoral defeat of Majority Leader Eric Cantor of Virginia and the hardening anti-immigrant posture of the party, the Senate's comprehensive reform package likely won't get passed. This means any overhaul appears dead until after the presidential elections in 2016.
This is bad news for immigrants and terrible news for employers. Immigrants will continue to live in fear of deportation and companies will continue to be afraid of the "silent raids" by Immigration and Customs Enforcement (ICE) that have become so widespread under President Barack Obama.
About two years ago, our company, Emerald Packaging Inc., which manufactures plastic packaging for food, suffered a silent raid. ICE came to our Union City, Calif., headquarters without notice and hustled off copies of our I-9s, the forms employees must fill out detailing their right to work in the United States.
Images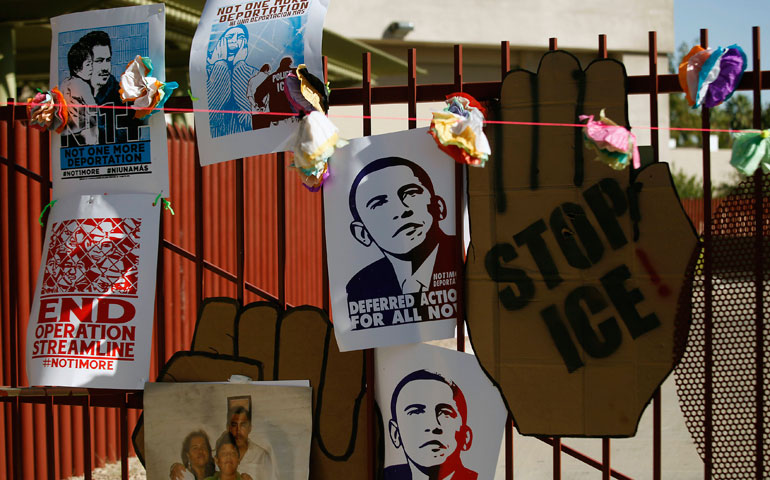 Protesters' signs hang at the entrance of the Immigration and Customs Enforcement headquarters in Phoenix Oct. 14, 2013. (Newscom/Reuters/Joshua Lott)