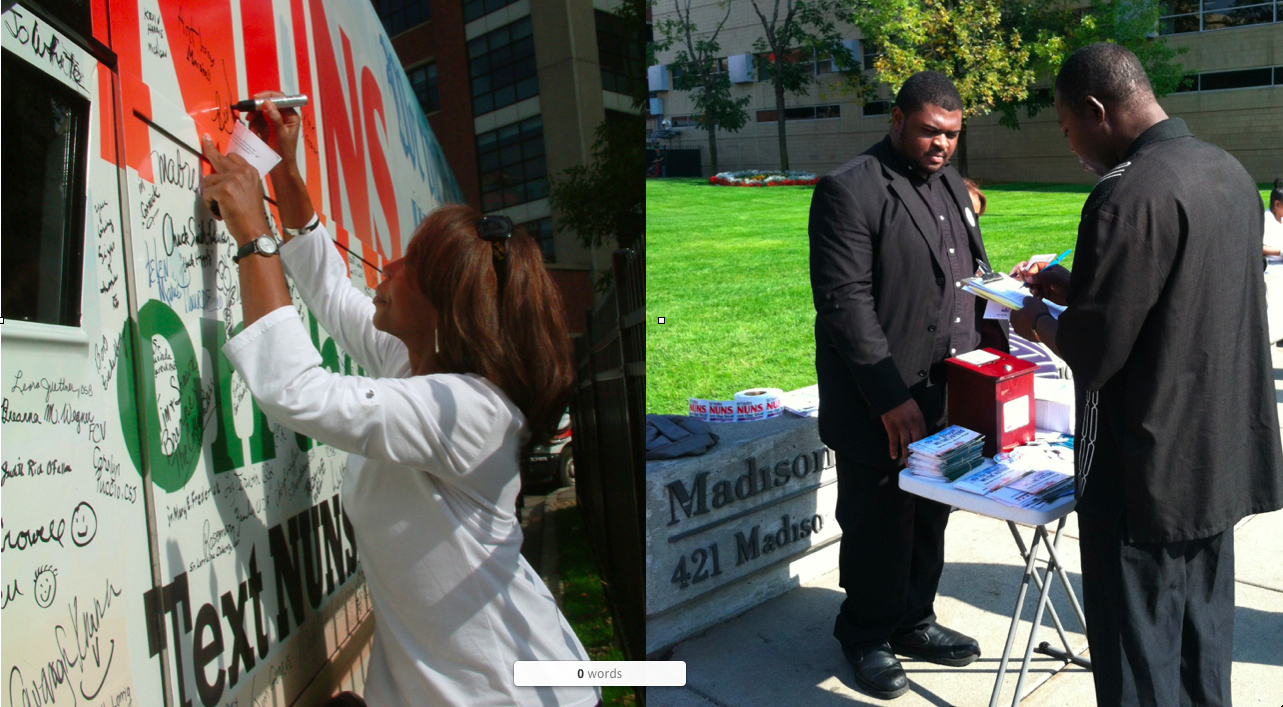 Left, "Another one signs the bus" Monday in Detroit. The wrap on the official Nuns on the Bus vehicle is becoming loaded with the signatures of voters who pledge not to give up. Right, MOSES (Congregation Centered Community Organizing in Metro Detroit) helped Nuns on the Bus resister new voters and update information on others in Detroit, Monday, Sept. 30. (Courtesy of NETWORK)
Detroit, Michigan — As they head into their second week on the road, Sr. Simone Cambell and crew headed out of Michican and down into Kentucky, the home state of U.S. Senate Minority Leader Mitch McConnell.
After a day of rest and an exchange of riders, the Nuns on the Bus are in Louisville today, doing a couple of site visits to learn about what's happening on the ground, at Shively Area Ministries and the Americana Community Center. Tonight there is a Town Hall for the 100%
Catch up with what the sisters are experiencing at News from the Road on NETWORK's Nuns on the Bus site (where you can find a schedule of events and stops through October 20).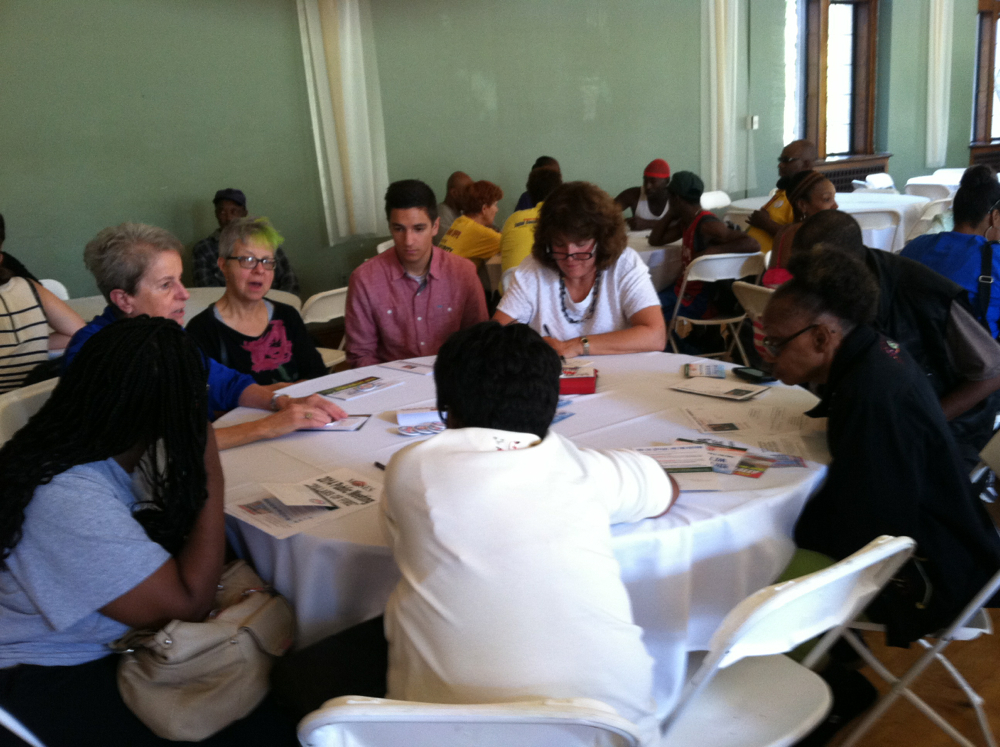 Nuns on the Bus held its Detroit Town Hall for the 100% at Marygrove College. (Courtesy of NETWORK)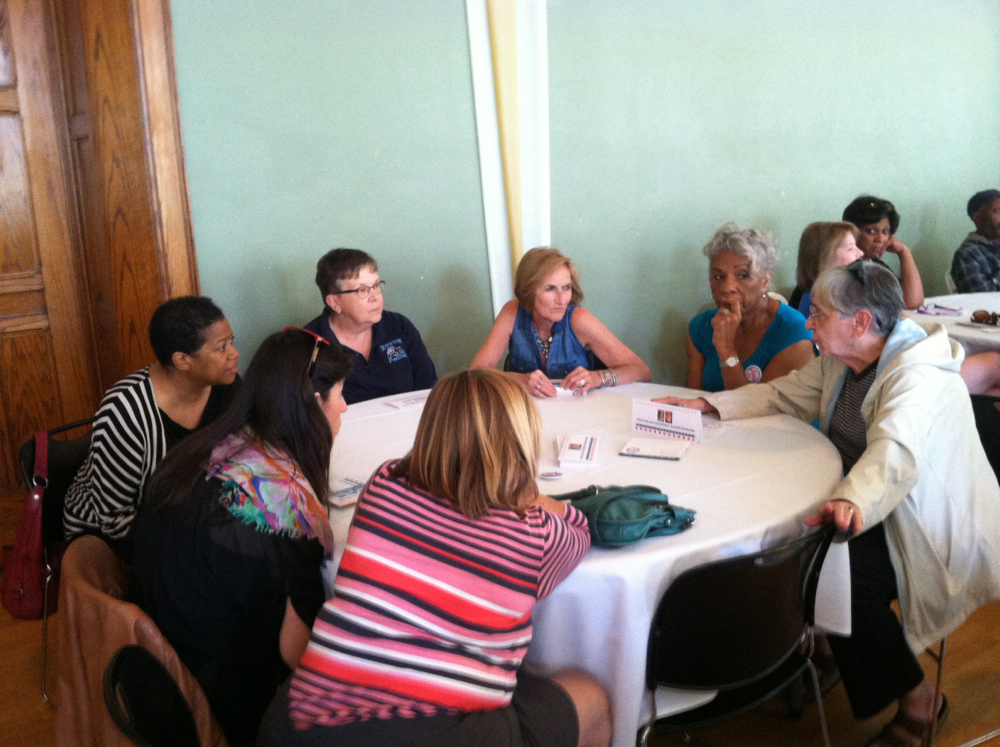 The aim of the town hall meetings is to talk to people about their lives and concerns in light of what the government's elected officials can do. (Courtesy of NETWORK)