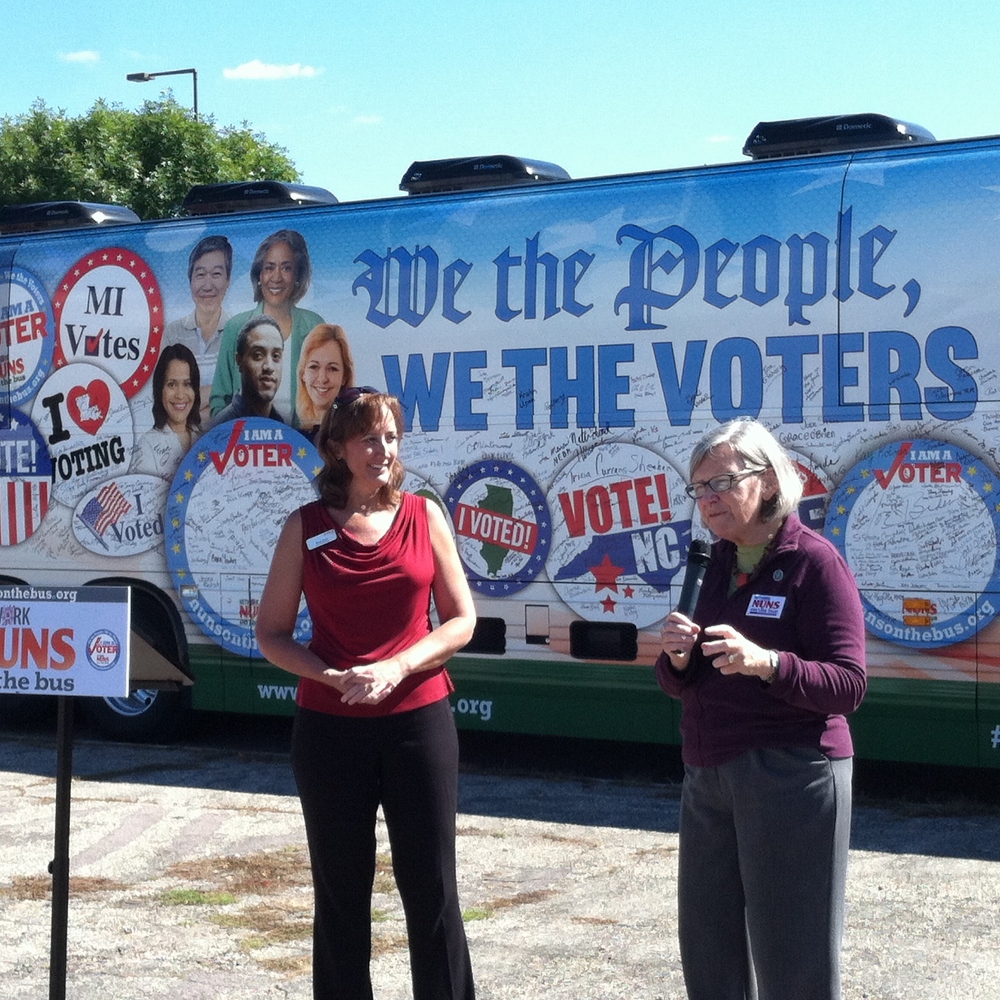 Social Service Sr. Simone Campbell, executive director of NETWORK, right, talks to people about the importance of voting during rally in Mankato. The Nuns on the Bus vehicle behind her already has hundreds of signatures from people who have pledged to vote in November. It's a symbolic way to show "everyone is on the bus." (Courtesy of NETWORK)
Rochester, Minnesota — The first stop in the North Star State for Nuns on the Bus was in Rochester at Assisi Heights (Sisters of St. Francis) for another Town Hall for the 100%, followed by a Get Out the Vote Rally at noon in downtown Mankato, and then a Town Hall for the 100% hosted by the Sisters of the Order of St. Benedict at their Monastery in St. Joseph.
Minnesota takes part in the multi-state Electronic Registration Information Center system, which allows the voting rolls easily to be compared to driver's license records, Social Security death records and other states' information so that voters can have the cleanest, most accurate registration on file in advance of election days.
Voters in the North Star State can expect to receive postcards from election officials alerting them if there is an irregularity with their records, so people can get discrepancies cleared up before they go to the polls on November 4.
Other states in using the ERIC system so far include: District of Columbia, Colorado, Connecticut, Delaware, Louisiana, Maryland, Nevada, Oregon, Utah, Virginia and Washington.
Today, Sept. 23, is National Voter Registration Day. You can check up on your own registration, learn how to change your address in time and more at their site.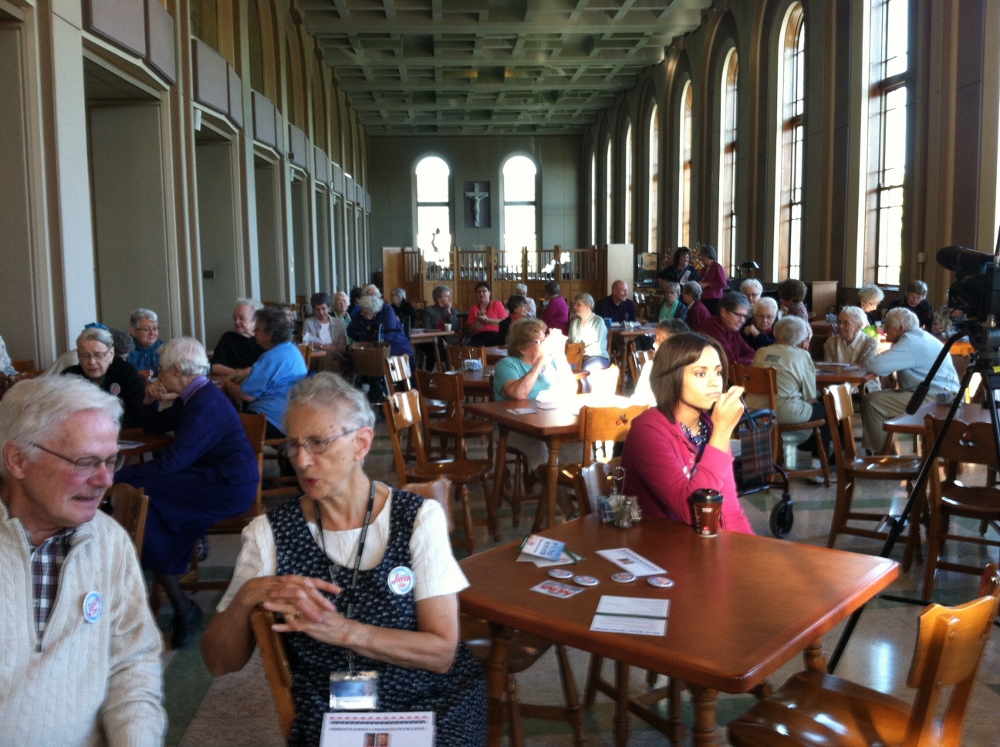 People packed the hall at Assisi Heights, the Franciscan Sisters motherhouse in Rochester, Minn., for a signature Nuns on the Bus "Town Hall for the 100%." (Courtesy of NETWORK)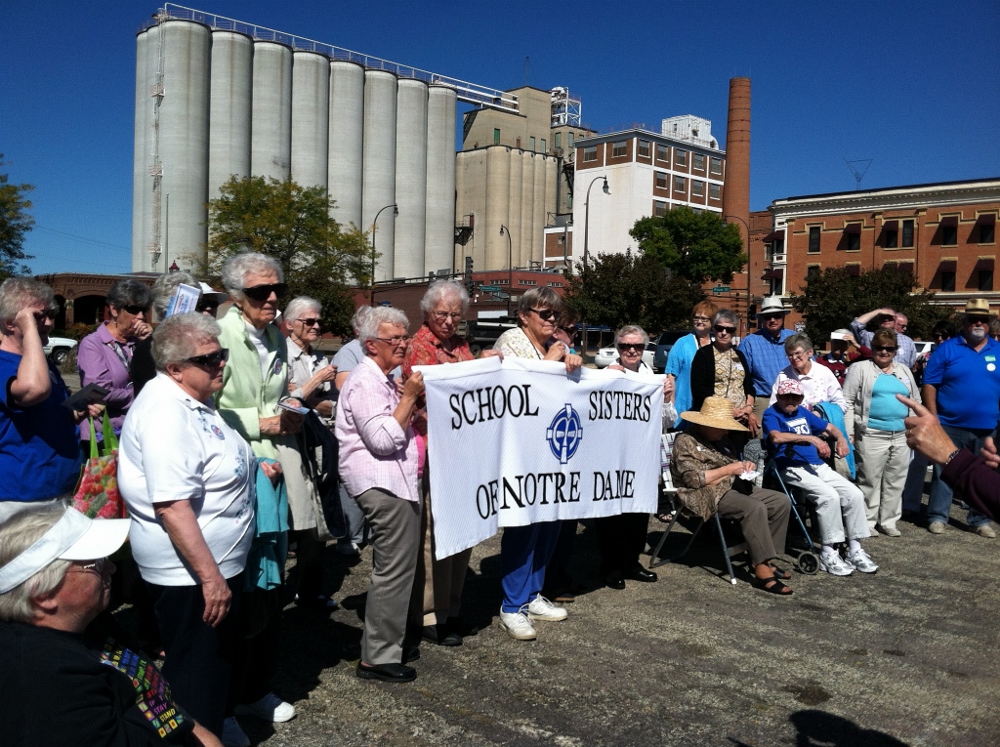 School Sisters of Notre Dame came out to meet Nuns on the Bus during the Mankato, Minn., stop where there was a Get Out the Vote Rally downtown near the Minnesota River on Sept. 22. (Courtesy of NETWORK)
Follow NETWORK's News from the Road, blogs by sisters riding along as Nuns on the Bus in each state, here. That page also has a tab to the full tour schedule (Bus Events), so you can see when they will be in your neighborhood.