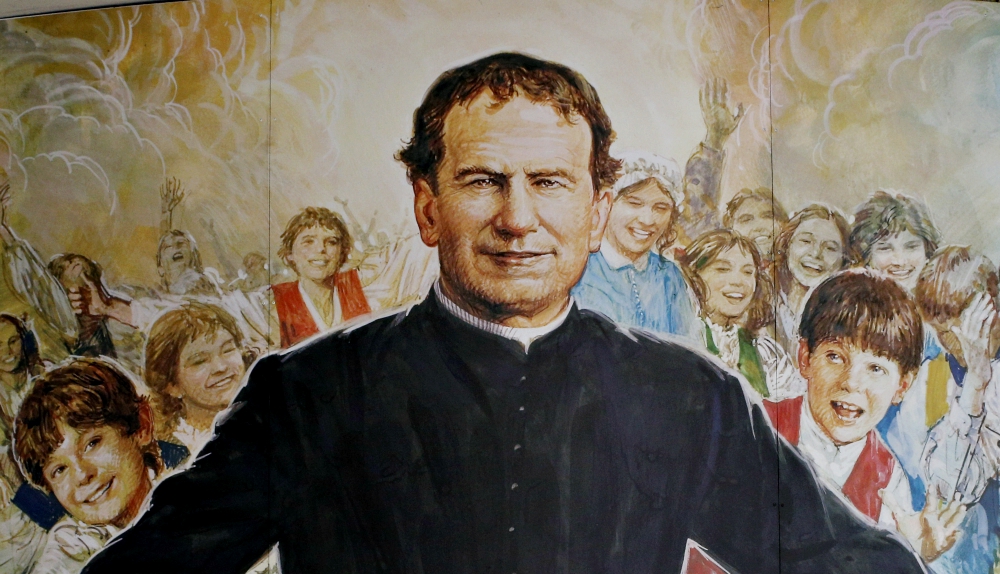 A mural showing St. John Bosco and children is seen in a courtyard of the Sanctuary of Our Lady of Help of Christians in Turin, Italy. (CNS/Paul Haring)
On a Motherhouse Road Trip in Tampa, Florida, Sister Maxine chats with Guerline Joseph and Mary Jackson, both Salesian Sisters of St. John Bosco, about how they help their students experience the Salesian family spirit. That spirit not only lives in their local Salesian school, but it connects them to fellow members of the Salesian family around the world. "You belong to something greater than your local reality here. Our family is so huge, it's so universal, it's so worldwide."
Click here to listen to the full "Ask Sister" podcast.
GSR shares clips from our friends at A Nun's Life Ministry, which has a live prayer podcast on Monday (excluding holidays) at 4 p.m. Central Time. Check out full episodes of all their podcasts (Ask Sister, Motherhouse Road Trip, and In Good Faith) on their website.