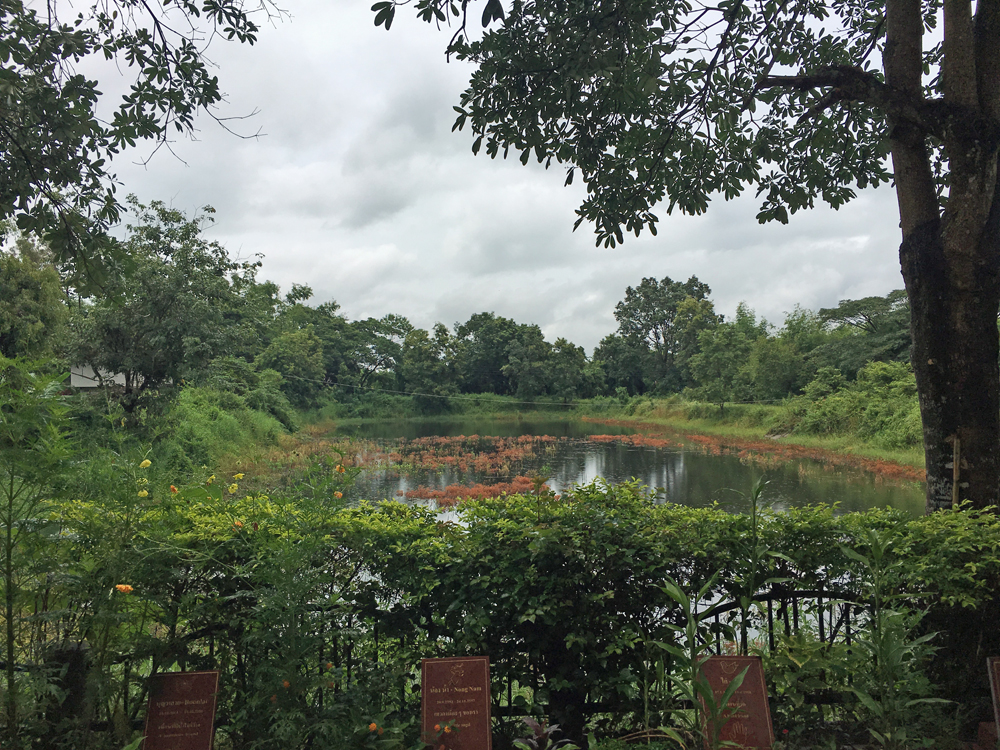 The lake outside Hands of Hope provides a serene and relaxing environment. There are memorial lines along the lake's edge in remembrance of producers who have died. (Lauren Magee)
"We begin every day with a meditation to clear our heads and a group prayer to bless anyone in our community who may be sick or struggling. ... For us, business is secondary to community. Supporting one another is essential to our success, and no one should have to carry a burden alone."
— Lauren Magee, a Good Shepherd Volunteer writing about her experience with the the income-generating project Hands of Hope.