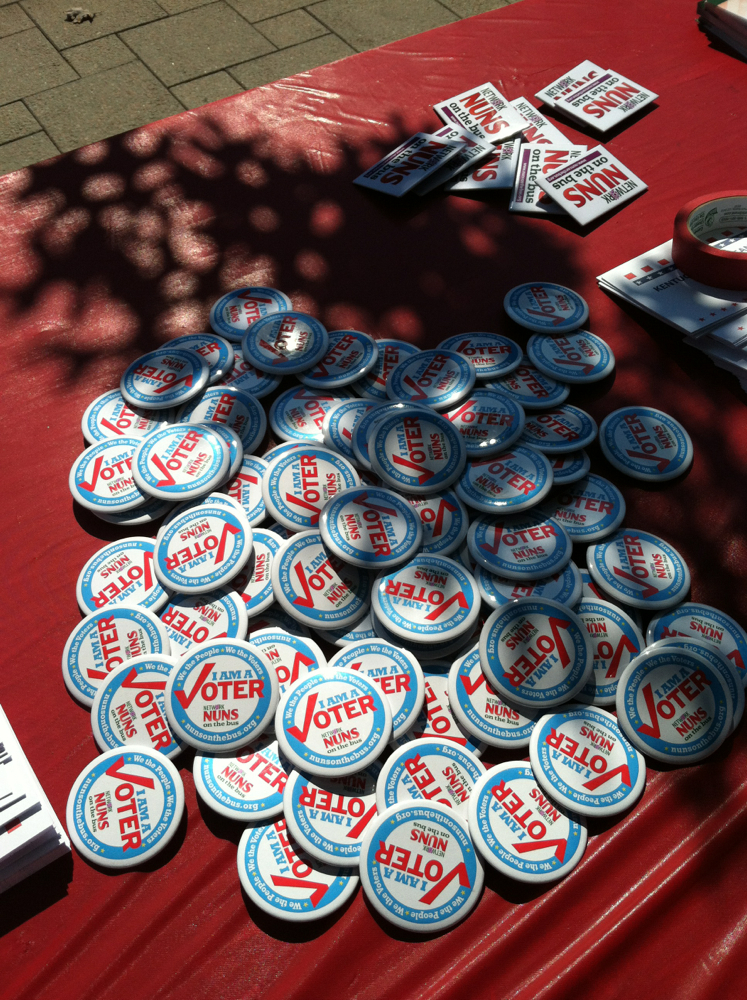 Buttons to show one's enthusiasm about voting, handed out in Lexington, Kentucky, Oct. 2 by Nuns of the Bus during their tour. (Courtesy of NETWORK)
"Promoting the dignity of the worker is not often mentioned, yet is a critical way to care for one another! As voters, we the people must consider all of our Christian values when voting! We the people can make a difference with our vote!" 
- Sr. Loretta Spotila, CSA, a Kentucky participant in Nuns on the Bus, writing from the road about the experience.
Registration (and address change) deadlines for the U.S. midterm elections Nov. 4 are fast approaching (and have passed in some states). Check your state's voting rules here so you can be sure to participate in your government. NETWORK has a number of additional links to voting resources here.