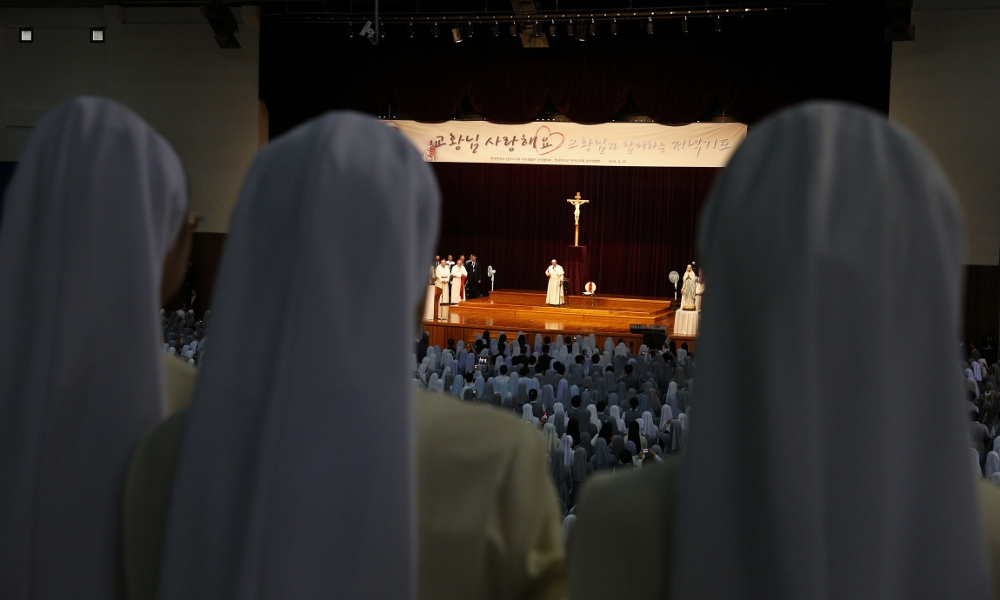 Pope Francis speaks as he leads a meeting with representatives of religious communities working in South Korea during an encounter in Kkottongnae, South Korea, Aug. 16. (CNS photo/Paul Haring)
"The hypocrisy of those consecrated men and women who profess vows of poverty, yet live like the rich, wounds the souls of the faithful and harms the church. Think, too, of how dangerous a temptation it is to adopt a purely functional, worldly mentality which leads to placing our hope in human means alone and destroys the witness of poverty which our Lord Jesus Christ lived and taught us."
- Pope Francis, speaking to women and men religious August 16 during a visit to the hilltop complex of the Kkottongnae community, about 60 miles south of Seoul on the third day of his five-day visit to South Korea, according to Catholic News Service. For the text of the speech and context from Tom Fox with comments from Sacred Heart Sr. Kim Keun-Ja, click here.