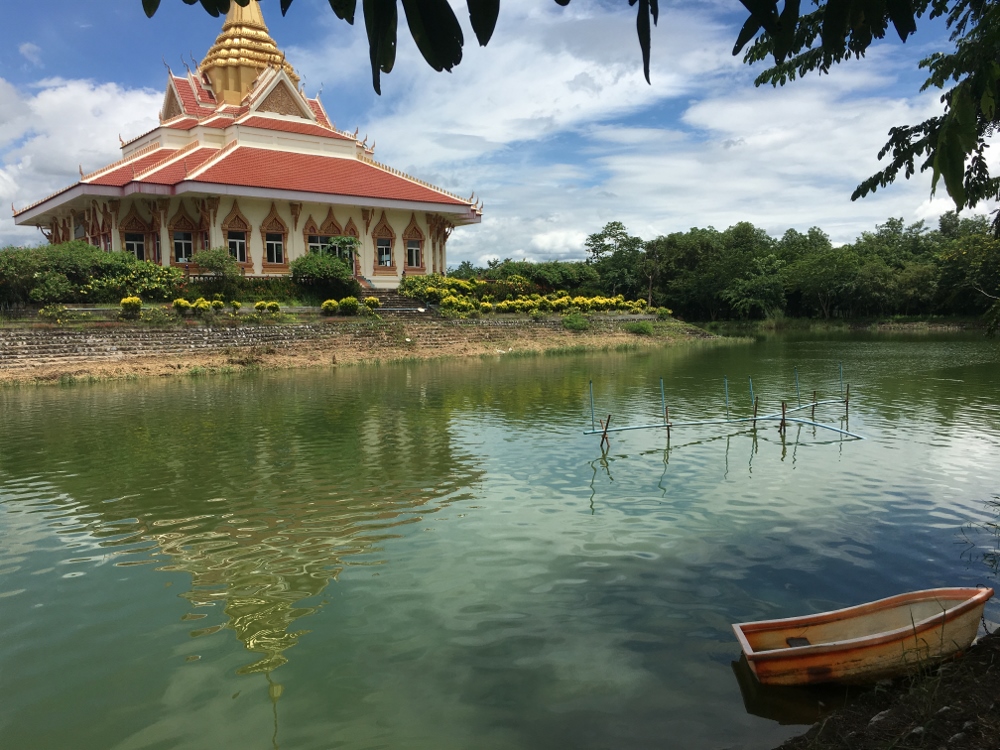 A traditional Buddhist temple where cremation and many other ceremonies are held in Udon Thani, the nearest city to Nong Khai. (Lauren Magee)
"Death is difficult, no matter your culture or religion, but the difference between us was faith. Their faith was carrying them through the agony, and I was stuck in it, unable to rely on anything besides myself."
— Lauren Magee, a volunteer at Hands of Hope, an income generating project that provides dignified employment for villagers living with HIV/AIDS in Nong Khai, Thailand. Lauren shares observations from attending a cremation ceremony, for a patient that passed away suddenly, in her latest Notes in the Field post on Global Sisters Report.