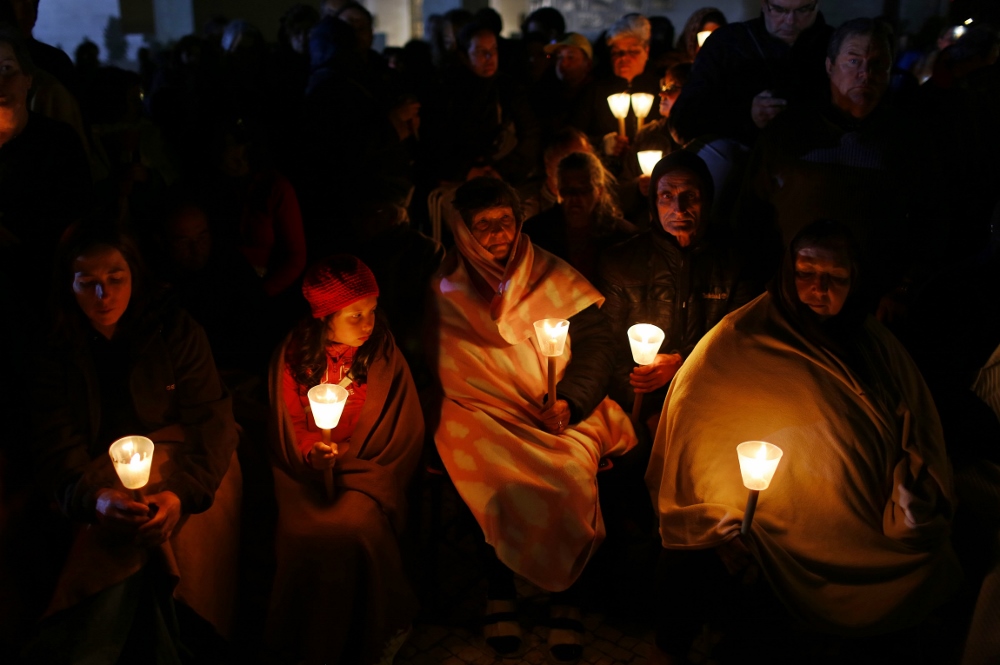 Pilgrims attend a candlelight vigil at the Marian shrine of Fatima in central Portugal May 12. Thousands of pilgrims arrived at the shrine to attend the 97th anniversary of the first apparition of Mary to three shepherd children. Lucia dos Santos and her cousins, Francisco and Jacinta Marto, received the first of several visions of Mary May 13, 1917. (CNS photo/Rafael Marchante, Reuters)
Fatima, Portugal — "It is a symbol of love that protects and saves. It is the mother who sees her children suffering and suffers with them, even with those who do not love her. For she wants to save them all and not to lose any of those the Lord has entrusted to her. Her heart is a safe refuge."
- Carmelite Sr. Mary Lucy of Jesus and the Immaculate Heart (Sr. Lúcia Santos of Fatima), as quoted during a meeting with Archbishop Tarciscio Bertone at the Convent of Coimbra, Portugal, November 17, 2001.