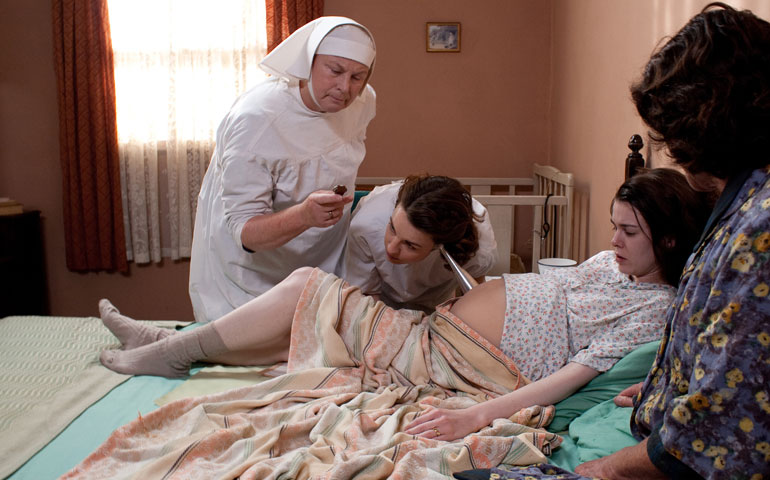 Sr. Evangelina (Pam Ferris), left, and Jenny (Jessica Raine) prepare for a delivery on "Call the Midwife." (Courtesy of Laurence Cendrowicz/© Neal Street Productions 2011)
During the 1950s, the Anglican sisters of St. Raymond Nonnatus ran a midwifery service and clinic out of their convent in the Poplar section of London's East End.  Working alongside them were young women who were trained nurses and qualified midwives. "Call the Midwife," a BBC dramatic series, is based on the stirring and candid memoirs of nurse Jennifer Lee Worth (1935-2011). When the first episodes of "Call the Midwife" aired in the United Kingdom, it was the only television series so far to give "Downton Abbey" a run for its money in ratings. The series premiered on PBS in the United States in the fall of 2012.
The name of the order, the actual convent, and many names have been fictionalized. Yet every episode is true in the first three seasons, taken from Worth's memoirs. And they are drawn with the poetry of light, sight, sound, laughter, pathos, humanity, love and life.