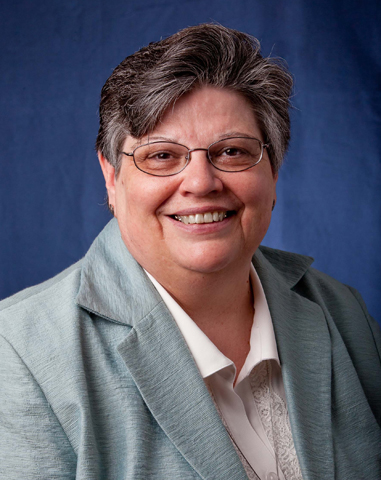 Presentation Sr. Stephanie Still, pictured in an undated photo. (CNS/courtesy Sisters of the Presentation)
Congregations of religious men and women recently received payments totaling $25 million to help cover shortfalls in retirement funding.
The 390 religious communities across the United States received the money via the National Religious Retirement Office thanks to the annual Retirement Fund for Religious appeal in December. The most recent collection, in December 2016, raised nearly $30.7 million — the second year in a row the appeal has brought in more than $30 million.
"We are overwhelmed by the generous support for senior religious and their communities," said Presentation of the Blessed Virgin Mary Sr. Stephanie Still, NRRO executive director. "We are equally moved by our donors' ongoing gratitude for the ministry of religious, past and present."
This round of funding is known as Direct Care Assistance and goes directly to congregations without enough money to care for their older members. Other money from the collection goes to educational programming, services and resources that enable religious communities to evaluate and prepare for long-term retirement needs. Some of those efforts are funded by a grant from the Conrad N. Hilton Foundation, which also funds Global Sisters Report.
"Those programs are important, and it's a whole other element I'm not sure people know about," Still said. "Since 2009 we've helped 136 religious institutes with planning."