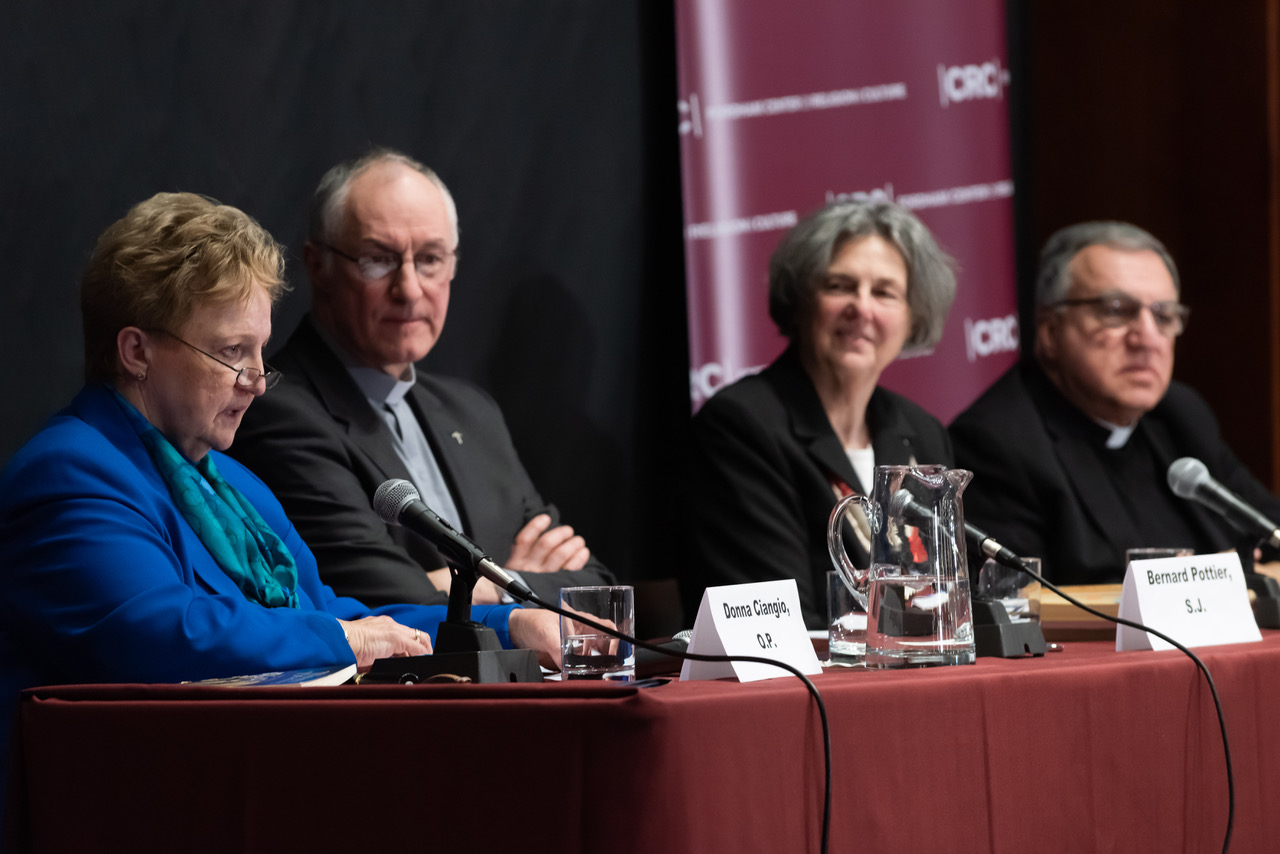 Dominican Sr. Donna Ciangio, Jesuit Fr. Bernard Pottier, Phyllis Zagano and Basilian Fr. Thomas Rosica (l-r) at a panel discussion at Fordham University Jan. 15 on the future of women deacons. Pottier and Zagano served on the Study Commission on the Women's Diaconate, initiated by Pope Francis in 2016. (Fordham University/Leo Sorel)
New York, N.Y. — A study he commissioned on the possibility of ordaining women deacons is complete and now on the desk of Pope Francis.
Phyllis Zagano and Jesuit Fr. Bernard Pottier, two members of that commission, told a packed auditorium at Fordham University's Lincoln Center campus here that the evidence indicates women deacons have a long history in the church and that they are needed in ministry worldwide.
"History alone is not dispositive. It can't answer the question one way or another," said Zagano, author of numerous books and articles on the topic of women deacons and senior research associate at Hofstra University in Hempstead, New York. But, she said, the ministry need is there.
Zagano, an NCR columnist, has long studied the diaconate in the ancient church and is involved in current discussions. "I would like to think of women's deacon future. But I have no promises for you," she told the audience of more than 300 at the seminar sponsored by the Fordham Center on Religion and Culture.