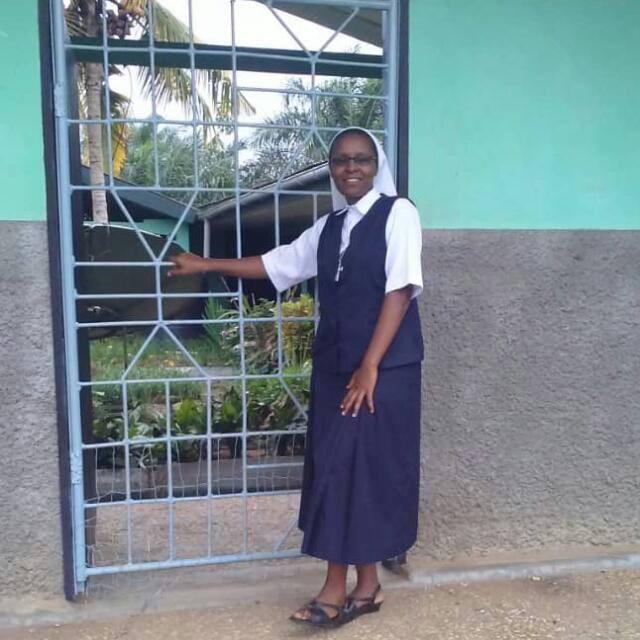 Sr. Florence Wangari of the Missionary Sisters of Our Lady of the Angels (Provided photo)
Kenyan Sr. Florence Wangari of the Missionary Sisters of Our Lady of the Angels based in the Democratic Republic of Congo was among the 157 people killed in the crash of an Ethiopian Airlines plane bound for Nairobi, Kenya. The Boeing 737 Max 8 aircraft crashed near the Ethiopian town of Bishoftu some six minutes after takeoff from Addis Ababa Airport on Sunday, March 10.
The crash killed all the occupants, which included 149 passengers and eight airline staff. Among the passengers were Kenyan Catholic priest Fr. George Mukua Kageche of the Missionaries of Mariannhill, and four Ethiopian staff working with Catholic Relief Services who were traveling to Nairobi for a meeting.
According to Ethiopian Airlines, the pilot had reported some difficulties and had been cleared to return to Addis Ababa.
Wangari, 35, hailed from Kenya's Nakuru Diocese, where she was baptized in October 1984 at St. John Parish, Subukia. She took her first vows in the congregation in December 2017 and was traveling to Kenya to renew her passport.
Sr. Odetha Mushashi Rwekalema, of the Missionary Sisters of Our Lady of the Angels based in Rwanda, told Global Sisters Report in an interview that the community received the news of Wangari's death with shock and sadness.
Rwekalema described the late sister as a sociable, peaceful person, receptive to the youth, cooperative and ready to carry her missionary work everywhere. "She was a very good missionary. I knew her when she was very young."
Rwekalema, who is a formator at the postulancy and leader of the congregation's community in Butare, Rwanda, said Wangari was a social worker at Neema Centre at St. Paul Parish in the Kisangani Diocese, Congo.
"Since last year, she was teaching women who have never been to school Swahili and French as well as sewing. She also conducted vocational training for the young people who wanted to join religious life," Rwekalema said.
Wangari had also worked with World Vision and Marana Primary School in Nakuru, having trained under the early childhood education program before proceeding for her formation in Rwanda, then went to continue in Canada from where she went to be a missionary in Congo. "She had been working in Kenya before joining the congregation," Rwekalema said.
On the night that Wangari's community learned of her death, they held a vigil Mass to pray for her soul and continue to hold daily Masses, she said. Two sisters are traveling to Ethiopia to help with identification of her body.
Mukua, the priest who also died in the crash, is from the Nativity of Our Lord Parish, Kagwe, Nairobi Archdiocese.
According to an article by Catholic News Agency for Africa, Mariannhill Missionaries in Rome, where Mukua was based, confirmed the sad news through a post by Fr. Patrick Chongo.
"Thank you brothers and sisters for your messages of condolences and inquiry to us Missionaries of Mariannhill in Rome. We can now confirm, as you can see in the list of Kenyans who perished in the Ethiopian Airlines flight ET 302 this morning, our brother Fr. George Mukua Kageche CMM, whom we took to the airport last night and said goodbye to, is no more," the message read.
Chongo said that as Mukua's confreres they were shaken by the tragedy and asked for continued prayer for the deceased and especially his family. "May the Soul of Fr. George, in his second year of Priesthood, and all passengers that have died rest in eternal peace!" Chongo prayed.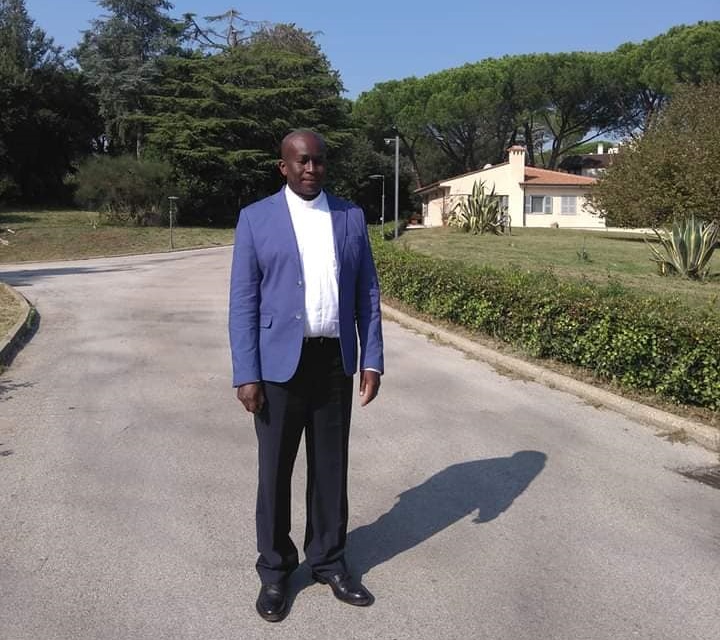 Fr. George Mukua Kageche of the Missionaries of Mariannhill (Provided photo)
Catholic Relief Services also lost four staff members who were based in Ethiopia. They were traveling to Nairobi for a meeting.
On its website, Catholic Relief Services shared information about the staff who were on the Boeing 737 Max 8 aircraft.
"It is with heavy hearts that we share the news that four members of our staff were killed when Ethiopian Airlines Flight 302 crashed just after take-off Sunday morning. Their names are: Sara Chalachew, Getnet Alemayehu, Sintayehu Aymeku, and Mulusew Alemu. All four individuals were Ethiopian nationals traveling to Nairobi to attend a training on our behalf," the message read.
In a press briefing March 11, the government of Kenya, through Transport Cabinet Secretary James Macharia, announced that it would facilitate the travel of victims' next of kin to Addis Ababa to help in the process of identifying the bodies.
Out of the 35 countries affected by the crash, Kenya had the most fatalities, with 32 people killed. Canada lost 18 citizens and Ethiopia nine. The United States, China and Italy had eight victims each, while the United Kingdom and France had seven each. Other victims were from Egypt, Germany, India, Slovakia, Australia, Russia and Sweden, among other nations.
It has also been reported that 19 of the passengers were affiliated with the United Nations and were traveling to Nairobi to take part in the annual U.N. Environment Program conference.
[Rose Achiego is a freelance writer and radio program producer based in Nairobi, Kenya.]