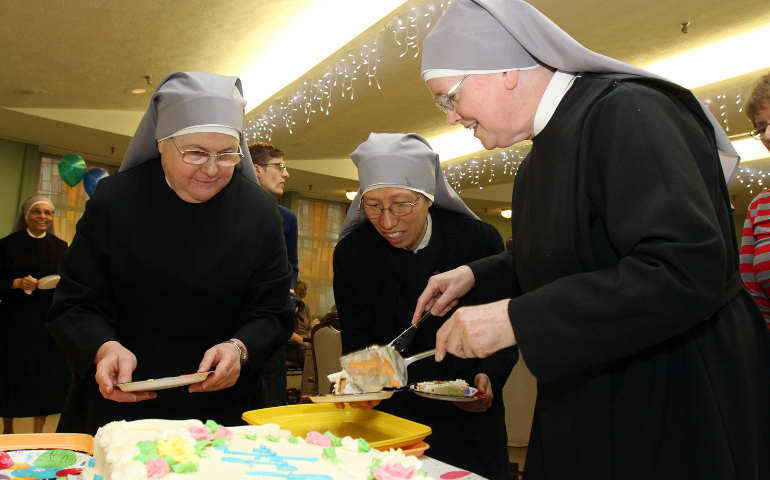 Little Sisters of the Poor prepare to distribute cake during a birthday party for centenarians Jan. 20 at the sisters' Queen of Peace Residence in the Queens borough of New York. (CNS photo / Gregory A. Shemitz)
The recent court ruling against the Little Sisters of the Poor, a congregation of Roman Catholic women religious, marked the latest, but likely not the last, dustup in the debate over the Affordable Care Act's (ACA) contraception mandate. 
The Little Sisters argued that the mandate violates their religious freedom. The U.S. Court of Appeals for the 10th Circuit ruled that the Sisters had been provided a sufficient way to "opt out" of the ACA's requirement while still offering free contraceptive care through their insurance providers.
At the heart of the decision was a disagreement over what constituted a violation of religious liberty. 
The decision came shortly after new rules were issued by The U.S. Department of Health and Human Services (HHS) on another aspect of the dispute. The rules extend an accommodation to closely held for-profit corporations such as Hobby Lobby, which also object to the contraception mandate, that religious groups can use. It requires groups with religious objections to sign and deliver a form passing the responsibility of providing contraceptive care on to the government, which in turn finds a third party provider.
Read and comment on the full story at National Catholic Reporter.