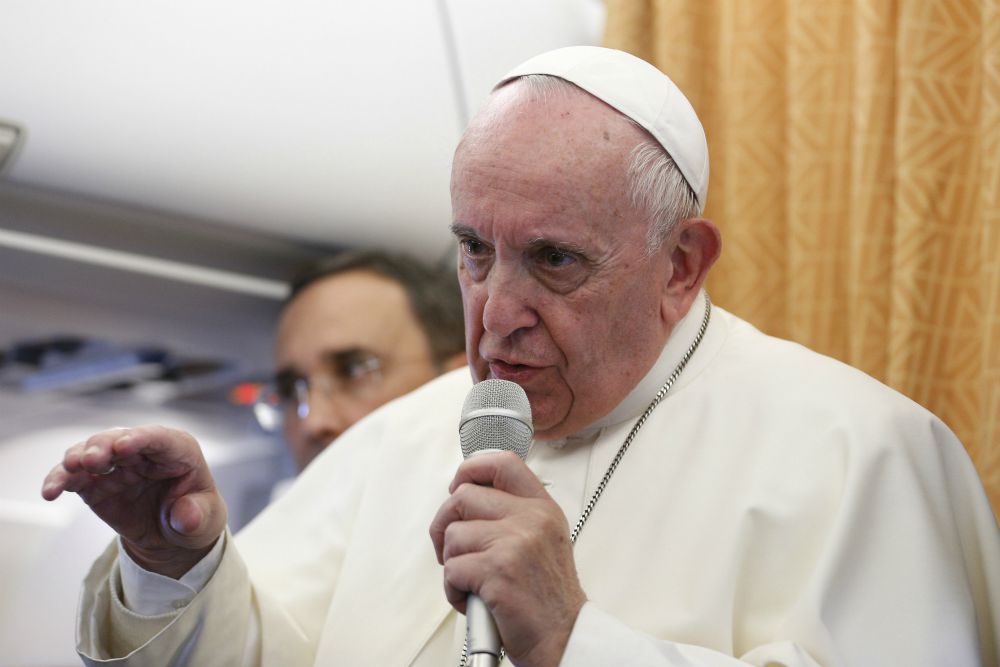 Pope Francis answers questions from journalists aboard his flight from Skopje, North Macedonia, to Rome May 7. (CNS/Paul Haring)
The Vatican commission studying the history of women serving as deacons in the Catholic Church has been unable to find consensus on their role in the early centuries of Christianity and is yet to give a "definitive response," Pope Francis said May 7.
In a press conference aboard the flight back to Rome after his three-day visit to Bulgaria and North Macedonia, the pope said the primary question is whether women who served as deacons were ordained in a manner similar to male deacons.
Each of the 12 members of the commission, said Francis, "thought differently."
"They worked together," the pope explained. "And they found agreement up to a certain point. But each one of them has their own vision, which doesn't accord with that of the others."
"They stopped there as a commission, and each one is studying and going ahead," he said.