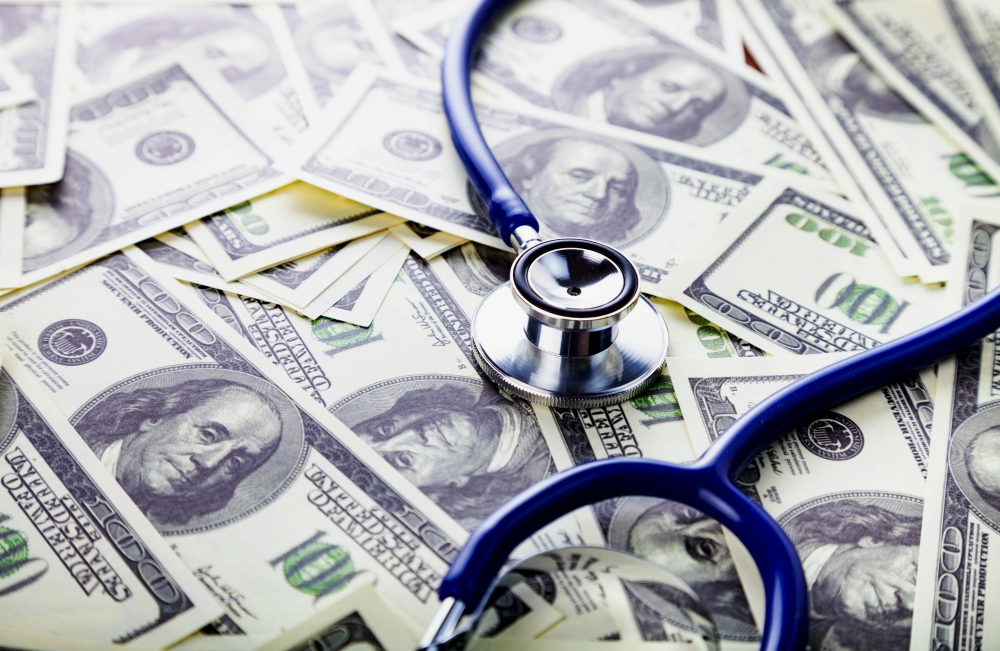 (Dreamstime / Enika)
A move by administrators of Nebraska's Medicaid program to deny coverage to 21 Sisters of Mercy in the state could have national implications for the future of religious life.
The Omaha World-Herald reported April 19 that, earlier this year, officials of the Nebraska Department Health and Human Services cut Medicaid benefits for the sisters, despite the sisters' vows of poverty. Medicaid is a federal program administered and partly funded by the states to provide health insurance for people who are poor or disabled.
The Sisters of Mercy in Nebraska have appealed the decision and a few of the sisters have had their benefits restored, but most are still in limbo, said congregation spokesperson Sandy Goetzinger.
"They're reviewing the cases one-by-one," Goetzinger said. "We continue to work collaboratively with the Department of Health and Human Services on this issue."
The cut came after state officials included the sisters' patrimony accounts when calculating whether their income and assets were low enough to qualify for coverage. Patrimony accounts are assets the sister owned at the time she entered the congregation and are held in a trust neither she nor the community can access unless the sister appeals to the Vatican and renounces her vows. Upon her death, the assets are distributed according to her wishes, usually to charities she has designated.
Medicaid covers almost half of what religious communities spend nationally on skilled nursing care, according to a Global Sisters Report analysis of church statistics.
Republican leaders have said they want to make cuts to Medicaid, Medicare, welfare and Social Security to alleviate the deficits caused by the tax cuts for corporations and wealthy individuals.
The focus for Congress this year, said House Speaker Paul Ryan, a Republican from Wisconsin, will be on entitlement reform with an aim to cut spending, The Hill reported. Some have said those efforts will die when Ryan leaves office in January, but cutting spending on social programs such as Medicaid has long been a goal of conservatives.
If Medicaid coverage were to cease for men religious and women religious, congregations would have to pay an estimated $128 million in additional health care costs per year, according to Global Sisters Report's analysis of statistics compiled by the National Religious Retirement Office.
The National Religious Retirement Office reports religious communities spend an average of $63,520 on skilled care for their members for a total of $294 million. The office also reports 2,020 religious enrolled in Medicaid nursing home care, which at their average level of spending totals $128.3 million annually, meaning Medicaid currently covers about 44 percent of communities' skilled-care costs.
An actuarial study commissioned by the retirement office found that as of Dec. 21, 2014, there was a nearly $3.2 billion shortfall between retirement assets and the amount needed to care for aging religious. By 2034, that shortfall is projected to grow to nearly $10 billion.
If religious were to lose Medicaid coverage for skilled nursing care, that 2034 gap would grow another $1.9 billion in those 15 years, not counting inflation.
"There are obviously severe ramifications," said Stuart Skinner, director of Realm, a Georgia-based financial advisory firm that works with Catholic religious communities. "Anything that threatens a religious community's eligibility for services has a great impact on retirement plans, as well as on the quality of care they're going to be able to afford for their sisters."
Skinner said one of the first things Realm does when working with a religious community is to ensure it is maximizing the Medicare and Medicaid benefits its members receive. He said two congregations in recent months were able to each save more than $1 million annually by getting Medicaid coverage for members.
The patrimony account issue, Skinner said, is a relatively small one, as only about 10 or 20 percent of the sisters he works with have patrimony accounts, and they tend to be small. But wider cuts made nationally would be dramatic.
"Any developments from this are earth-shattering," he said.
Goetzinger said many people don't realize how much religious communities depend on government social services for their aging members because the cost of care is not covered by the Catholic Church.
"Not everyone understands that the congregations themselves are responsible for paying for the care of their sisters throughout their lives. Many think the church covers it, so they don't understand why this would be an issue," she said. "The National Religious Retirement Office has worked to educate the public on how the retirement costs of men and women religious are covered and also coordinates the national annual appeal for the Retirement Fund for Religious. That is very helpful, but again does not cover all of the costs."
[Dan Stockman is national correspondent for Global Sisters Report. His email address is dstockman@ncronline.org. Follow him on Twitter or on Facebook.]