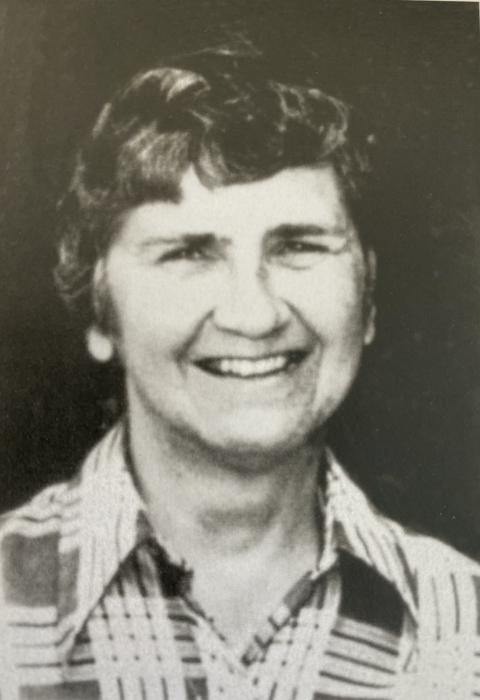 (Courtesy of the Adorers of the Blood of Christ)
Date of Death
October 20, 1992
Sr. Barbara Ann Muttra grew up in Springfield, Illinois. She was raised with a widowed mother who impacted her with values like hard work, independence, and a spirit of adventure. She made first vows in 1943 and final vows in 1948.
After several years of nursing, she went as an Adorer sister to Vietnam from 1968 to 1971. Catholic Relief Services was recruiting medical attendants at the climax of the war. There she worked with orphans and transported medication and food by boat to camps with thousands of refugees, and treated patients wounded by the war.
After Vietnam, she joined the Adorers in Liberia and set up and managed the congregation's clinic. Muttra taught midwifery and health care which was accredited for reducing infant mortality rates in her Liberian community. She is remembered for her optimism and cheerfulness. Until her murder, she had stayed in Liberia for 21 years (1971-1992); the longest of all the Adorers. Throughout most of the civil war (1989-1996), which resulted in millions of people displaced and more than 200,000 Liberians killed, she and the other Adorers sisters stayed. They evacuated finally in 1991 as the war intensified, yet returned the following year.
She was killed at the age of 69 on Oct. 20, 1992, in the company of Sr. Mary Joel Kolmer on a dirt road. They were on their way to help a sick family member of the security guard at the house in Gardnersville. They were the first Americans killed in 'Operation Octopus,' warlord Charles Taylor's attack on Monrovia, Liberia's capital.