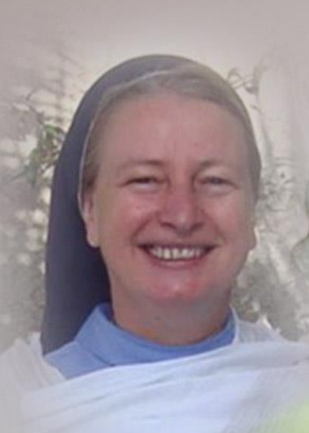 (Courtesy of the Missionary Sisters of the Servants of the Holy Spirit)
Date of Death
May 20, 2016
Born in Slovakia on Jan. 8, 1958, Sr. Veronika Racková professed her first vows to join the Missionary Sisters of the Servants of the Holy Spirit in 1987 and her final vows in 1994. She was trained professionally as a medical doctor majoring in tropical illnesses.
A committed, generous, and joyful missionary, she is remembered for her service as a missionary in Ghana, where she was the provincial leader from 2004 to 2010. After her last term in 2010 as the provincial leader she was sent to pioneer the Sisters of the Servants of the Holy Spirit mission in Yei diocese, South Sudan where she took up the roles of community leader and medical doctor and director at St. Bakhita Health Center.
She was attacked at midnight, on May 15, 2016 by suspected Sudan People's Liberation Army (SPLA) soldiers. She was returning to the Yei mission driving the St. Bakhita Health Center ambulance after delivering a patient on an emergency at the Harvest Hospital in Yei. The soldiers shot her several times, gravely wounding her in the hip and the abdomen.
She underwent two surgeries at the Hospital for Women and Children in Yei before being airlifted to Nairobi Hospital in Kenya the following day. She succumbed to her injuries on May 20, 2016. She was 58.
References: https://www.indcatholicnews.com/news/30150
https://www.aciafrica.org/news/3523/at-anniversary-south-sudanese-bishop-urges-justice-for-murdered-missionary-nun