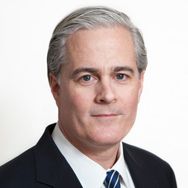 Tom Gallagher is a regular contributor to NCR and lead writer for the newspaper's Mission Management column.
Show full bio ↓
First Person - There has never been a question about whether Mother Teresa would become a saint. On Sept. 4, Pope Francis will make Mother Teresa a saint at a ceremony at the Vatican. Hundreds of thousands from all corners of the world are expected to attend.
Rebirth of Catholic hospital in Port-au-Prince, Haiti - It has been just over five years since the devastating 7.0 earthquake in Haiti destroyed the hospital in Haiti's capital. The Catholic Health Association helped fund the building of a new St. Francis de Sales Hospital, which was dedicated Jan. 15. Daughter of Charity Sr. Carol Keehan, CEO of Catholic Health Association, talks about the partnerships that made this piece of recovery possible.