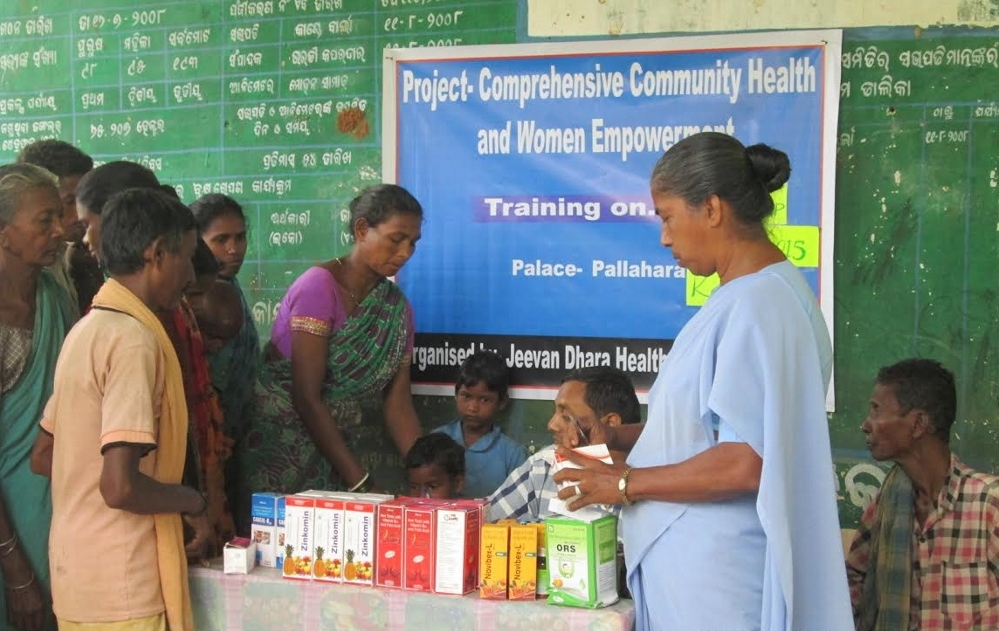 Sr. Lisha Chiramattel, right, assists at a health-care program where free treatment and medicines are provided for the underprivileged. (Tessy Jacob)
Jharsuguda, India — Sr. Lisha Chiramattel has been working among the Ho people, one of the most isolated tribes in eastern India, for the past 23 years.
The Holy Spirit nun's work has brought remarkable changes in their lives, people who have been ignored by mainstream society because of their remoteness and "uncivilized" living conditions.
The Catholic Health Association of India honored her in 2006 for her outstanding contribution in bringing health care to an unreachable region.
Chiramattel shared with Global Sisters Report her struggles to bring life and hope to an unwanted group of people in Odisha state.
GSR: Tell us something about yourself.
Chiramattel: I am from Kerala (southwestern India). I have two brothers and a sister. I took my first vows in the Missionary Sisters Servants of the Holy Spirit 30 years ago. For the past 25 I have been working in Odisha.
What made you choose to work in Odisha?
When I completed nurse's training 25 years ago, I was invited to work in our Holy Spirit Hospital in Mumbai [western India]. However, I became a nun to work among the poor. I did not want to be confined to the hospital structure. Nursing alone was not a calling. I wanted to combine social work and nursing.
After coming to Odisha, I wanted to work exclusively among the women of the Ho tribe as I found their condition very miserable. I also realized that the tribe had not heard about Jesus. Their religion is animistic. Many follow Hinduism. Some are now Catholics.
What motivated you to work exclusively for the Ho?
It's still a mystery for me. Our Ho Mission was opened only at that time. Until then our congregation was engaged with other tribes of Odisha. My first appointment in Odisha was to Pallahara, a predominantly Ho region. I noticed that their faith in the divine was weak and it needed immediate attention. They were victims of so many superstitions.
It was also the time when our congregation was discussing going to the frontier missions, to go to unreachable areas. It was a challenging mission but I was excited. I realized that we had to maintain close companionship with them to sustain their faith in the divine. We have to stand by them in their pains and sorrows.
Can you share with us your initial days in 'Ho'land?
That was in 1992. I found myself in a far off frontier area, cut off from the mainland all of a sudden. There was no electricity or communication facility. The nearest good road was some 100 kilometers [about 60 miles], away, and a hospital was even farther. We had to walk through muddy paths and forests to reach any village in the region.
The nights were horrible. I could hardly sleep because of the fear of wild beasts.
I suffered cultural shock, too. I found the Hos living as if in the Stone Age. They lived hunting food, remained bare-bodied and were unaware of the events outside their immediate circles.
What motivated me to stay on was the acceptance we received from the people. They welcomed us wholeheartedly because we went to them as medical personnel. People would come to us to offer land to set up dispensaries.
One of my strengths was the ability to learn languages. I managed to learn their dialect easily. I can now speak the Ho dialect better than my mother tongue, Malayalam.
In the beginning I had a junior sister as a companion. In the first year, we visited families with medical care. Although the people welcomed us, they were timid and frightened to deal with strangers.
It was a highly risky area with forest around and no basic transport or facilities available.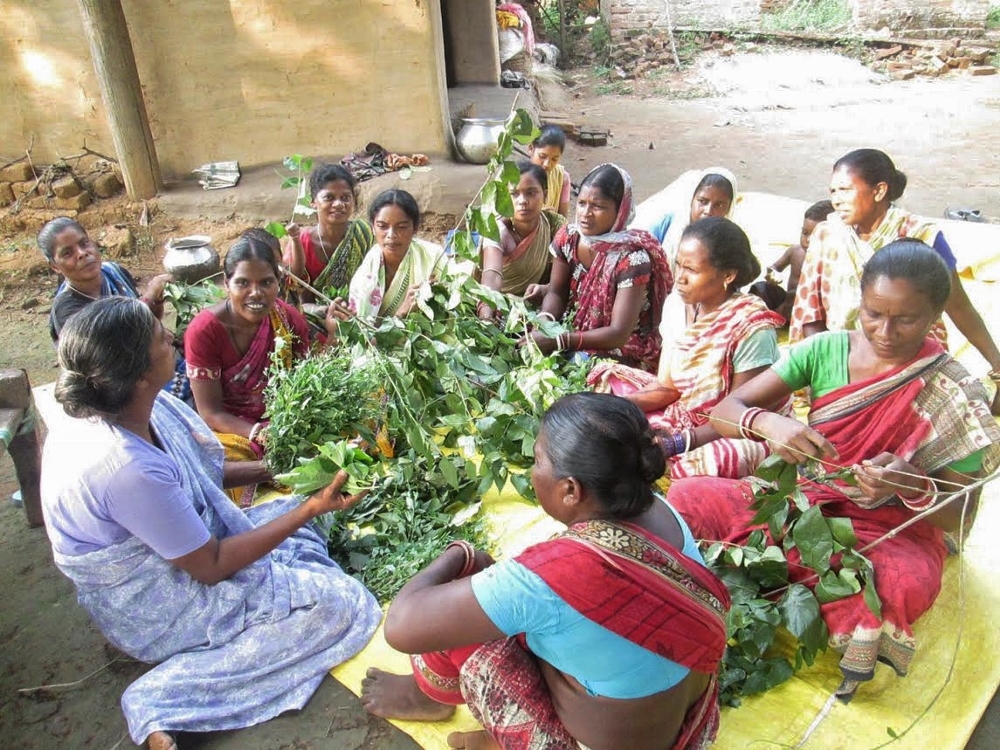 Sr. Lisha Chriamattel, left, in purple, on one of her rounds to villages, demonstrates the use of herbal leaves for treatment. (Tessy Jacob)
How do people now view you, as a missionary or a social worker?
Neither. I am their 'Didi' [the big sister] and 'Ma' [mother]. I have many roles. I accept them and feel contented that I was able to live my initial dream.
Was there any other missionary working in that area earlier?
The Divine Word Missionaries had begun their work with the Hos. However, I was the first woman religious to enter the area.
How do you describe the Ho people?
In Odisha, the Ho tribe is mostly found in Pallahara, an area in Angul district. They are also found in Dhubri district. They have a strong belief in evil spirits. If someone falls sick, they see it as possession by the devil. To cast out the evil spirits, they sacrifice animals. They kill either a cock or a goat, and invite a shaman to worship the evil spirits.
After these ceremonies they come to the dispensary for medicine.
Recently, a young girl in critical condition was brought to me by her parents. She was shivering with high fever. Her body was weak and she could hardly stand. It was diagnosed that she was suffering from brain malaria, a life-threatening illness.
However, the parents wouldn't allow me to give her any medicines. They believed the girl was possessed and only a witchcraft practitioner could save her. I tried to explain to them her medical condition. Finally, I let them go, as I felt helpless.
They took the girl to three shamans who claimed to be experts in casting out evil spirits. After three days, they returned to our dispensary with the girl having already gone into a coma. She eventually succumbed to the illness. I felt very sorry since I could not save her.
The Hos have great faith in stethoscopes. When they come to the dispensary, they insist that we examine their neck with a stethoscope. They believe the god of illness has placed an extra bone in the neck of the patient that can be detected with the instrument. If the bone is discovered, the [Hindu] tantric can remove it by sucking it out. So they approach a medical person only to spot the evil bone in the body.
We slowly encouraged them to believe in a God who is merciful and who can save them, not a punishing force.
The people were underdeveloped in many areas, such as faith, health, education and empowerment of women. It was a call to work with total commitment without expecting any reward.
Initially, we focused on two aspects — health care and literacy. We set up a dispensary managed by paramedics and a tribal hostel for girls. The dispensary service was on wheels. We visited villages daily. Even now we do the same.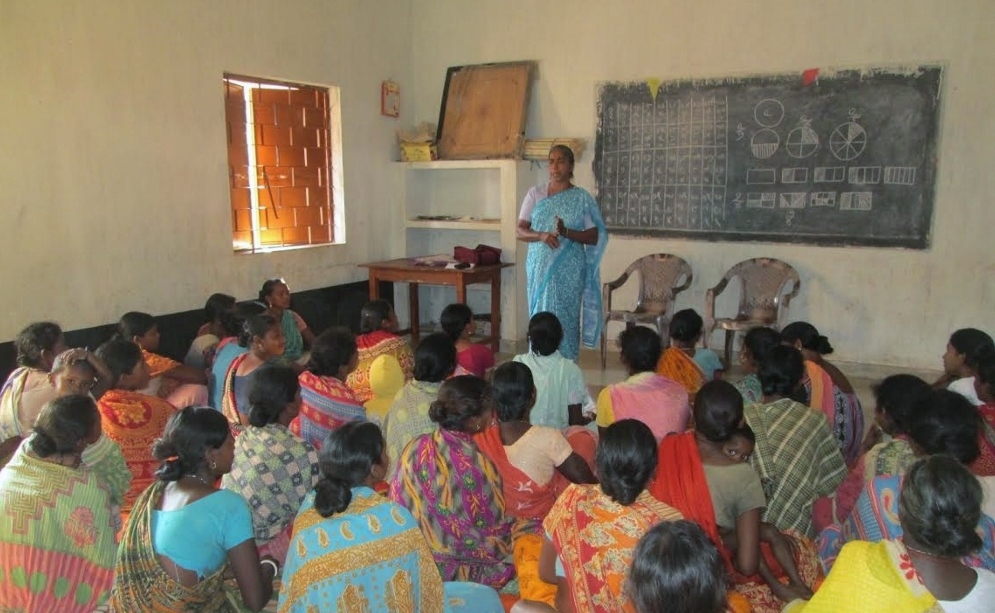 Sr. Lisha Chiramattel teaches women about safe pregnancy and maternal health. (Tessy Jacob)
How did you treat serious cases since you work with minimum medical facilities?
It was tough. We had nothing to hold on to other than trust in God. We were ill equipped to meet emergencies. Now, the situation has changed. We have an ambulance. So we refer critical cases to the nearest medical school, which is about 100 kilometers [away].
Earlier, sickness meant death. People would come to us only at the verge of death. All we could do was to see them breathe their last. It was quite painful.
I give importance to alternative medicines. There is an herbal garden near my dispensary. The alternative medicines are more beneficial and economic. They have proved quite effective in malaria cases. The Ho areas are malaria infested. I have taken up work in five villages to eradicate malaria.
We give training in alternative medicine, too.
What else do you do there?
Conducting a delivery is my hobby [laughs]. I feel great joy to bring life into the world through my God-given ability. It's a unique experience. In the recent years, the government has made many provisions to curb stillbirths and infant mortality. The government now encourages pregnant women to make use of its resources. So we conduct fewer deliveries in our dispensary. Earlier, there used to be at least three to four deliveries a day. When the baby cries, I feel immense joy.
We are also into pastoral work, education. We teach children of all tribes, not Hos alone. We run hostels for these students. The Society of the Divine Word Missionaries manage a school, 2 kilometers away from our place.
What changes have you seen in the area after your entry?
There is a great awakening among the women. They now lead a dignified life. The main reason is the self-help groups that the women have formed for their self-reliance. There are about 110 groups of women, doing small-scale business. They have bank accounts, too. The women borrow money with minimum interest from these groups for various purposes.
They used to borrow money from pawnbrokers at high interest.
Some women have started income-generating businesses such as goat rearing and kitchen gardening. As their living conditions improved, we taught them hygiene and health care. Economic advancement and heath care are interlinked.
Better economic standards brought dignity and self-reliance. Children now go to schools, and the sick seek early medication. Women take part in decision making in parishes and villages.
Women are being empowered. But it is a long process. I can see definite growth among people.
How did you bring about the changes?
Through prayer and medicine. I believe prayer and medicine go hand in hand. It's never one or the other. I have experienced many cases where the divine intervened when the medical world failed.
Sometimes people bring in a person with oozing wounds. Our medical centers have minimum facilities. Therefore, caring for such patients requires lots of will power. This has helped us win people's hearts.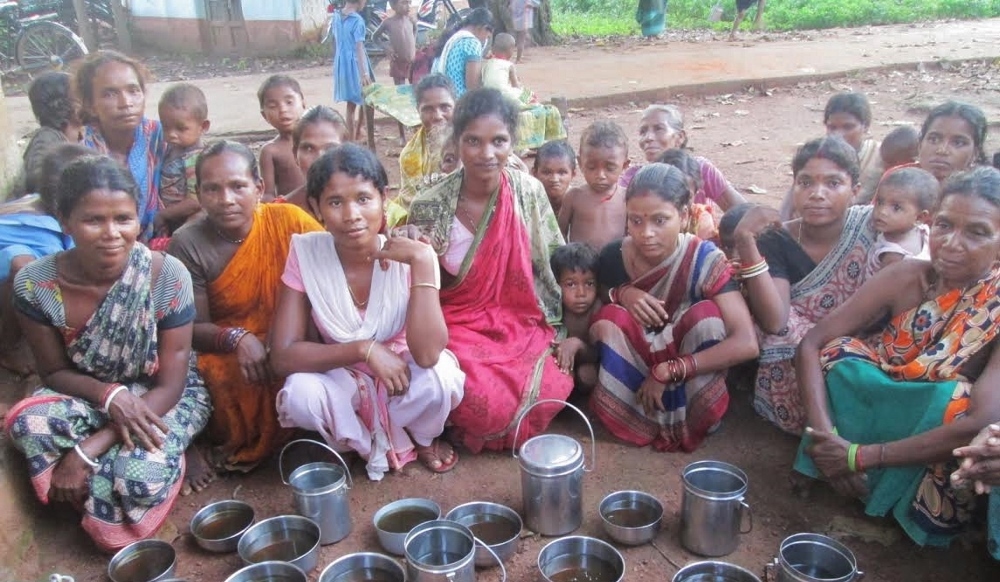 Ho tribal women display a tonic they prepared from different herbs. (Tessy Jacob)
Is the change proportionate to the hard work of the missionaries?
Not at all. It is very gradual, starting with a change in the attitude. At first they started to value life. I am sure sustainable change would happen only after two or three generations.
What has great importance for me is evangelization. The Hos have strong faith in the supernatural power. It is an opening for us to tell them about the saving power of Jesus. One way to gain people's confidence was through the healing power of Jesus. If a sick person was healed, it would have the Samaritan woman effect in the village. The healed person would tell the whole village about the miracle. An entire village was baptized once, through the healing of one person.
What is the scope for evangelization work there?
Quite tough. Switching faiths is a common trend among the Hos. An entire village in Dhubri area once was baptized. However, they didn't remain Catholics for long. They might have become Catholics for material gains, such as to get children admitted into Christian schools, or take free treatment from our dispensary, or being drawn by our feasts. Therefore, the interest does not last longer. Although some come for Sunday Mass occasionally, the faith has not sunk deep among them. Hence, we need to focus on their sustainable faith development. We are in a situation where the harvest is plenty, but the laborers are few!
What is your future plan?
I dream for all Ho women to become empowered. The families have a more dignified structure, and parents take utmost care in the growth of their children.
Three decades ago, Odisha had hardly any developmental projects. It still remains one of the poorest states in India in literacy, health care, infrastructure and economy. However, the state is rich with natural minerals, but they are with a few corporate houses. Most people are poor tribals and secluded caste living in villages.
Now, we have better roads, at least in cities after the multinational firms arrived. However, health care and literacy are still a concern.
[Tessy Jacob is a member of the Holy Spirit congregation and a second-year student of journalism at Christ College, Bangalore, in southern India. This column is part of a collaboration between GSR and Matters India, a news portal started in March 2013 to focus on religious and social issues in India.]