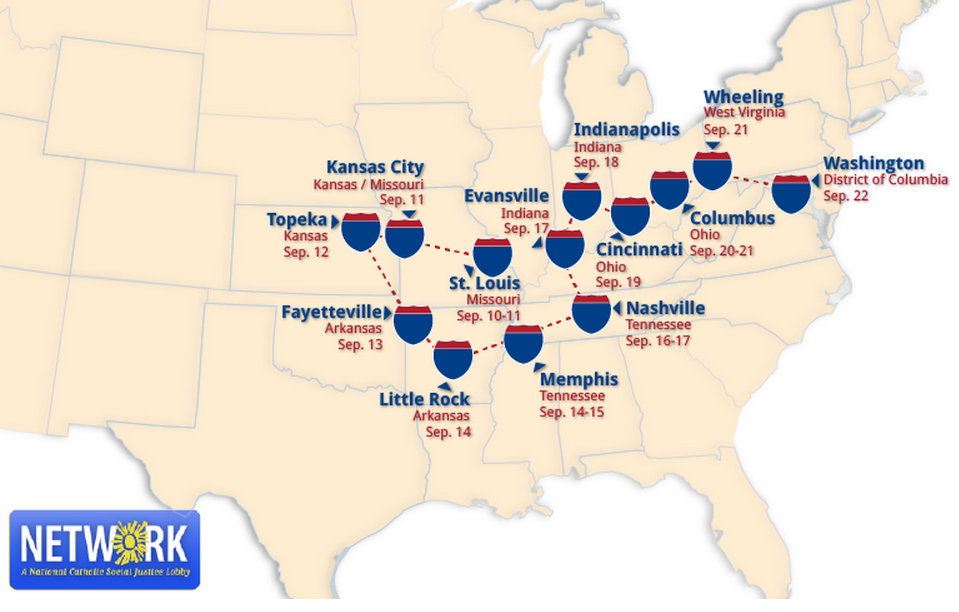 Screenshot of the Nuns on the Bus tour map.
In case you've missed the last week of our Nuns on the Bus coverage, Social Service Sr. Simone Campbell and the Nuns on the Bus are on the road again. Today they're in Nashville (where they were joined by our very own Franciscan Sr. Jan Cebula), so today's Three Stats in a Map is all about Nashville (the location of the 2014 LCWR assemby, by the way).
Check out the graphic below to learn more the Music City, then check out this map to see if the Nuns on the Bus are coming to a city near you. Say hi to Jan if you see her!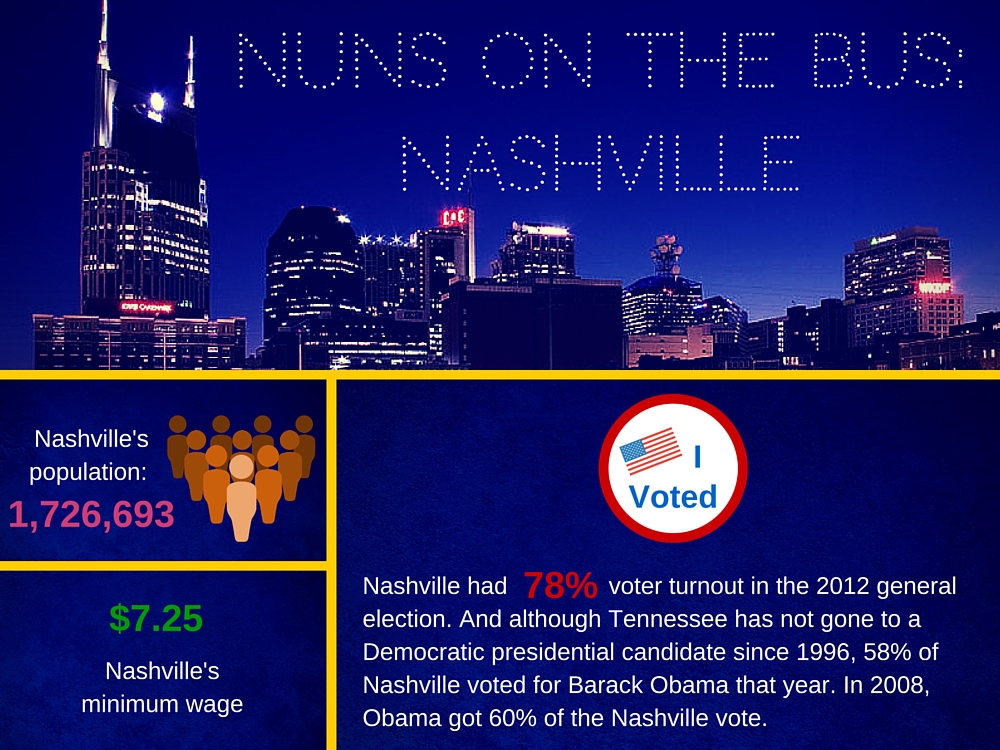 Infographic created by Dawn Cherie Araujo using Canva with data from the Nashville Chamber of Commerce, The Tennessean and the Nashville Election Commission.
[Dawn Cherie Araujo is Global Sisters Report staff writer, based in Kansas City, Missouri. Follow her on Twitter @dawn_cherie]