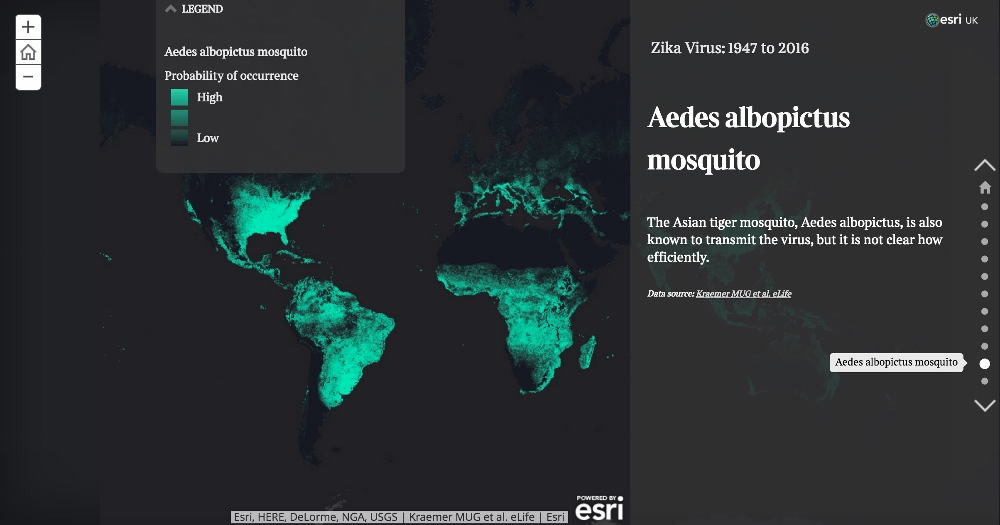 Screenshot from ESRI's interactive map of Zika spread.
Zika, a virus spread primarily through the bite of the Aedes mosquito, has been making headlines recently because it has spread to 23 countries across Central and South America. It has no cure to date, and its symptoms in adults include fever, rash, joint pain, and headache. If pregnant women get the virus, their children can be born with microcephaly, a congenital condition associated with incomplete brain development marked by a smaller-than-average-sized head. Before the virus hit Brazil the number of babies born with microcephaly was 156 a year — a number that increased to 4,000 between October 2015 and January 2016.
Though the virus is making headlines today, its origin can be traced back to 1947. This interactive map, created by the Maps in the Media team at Esri UK, explores how the virus has spread since 1947.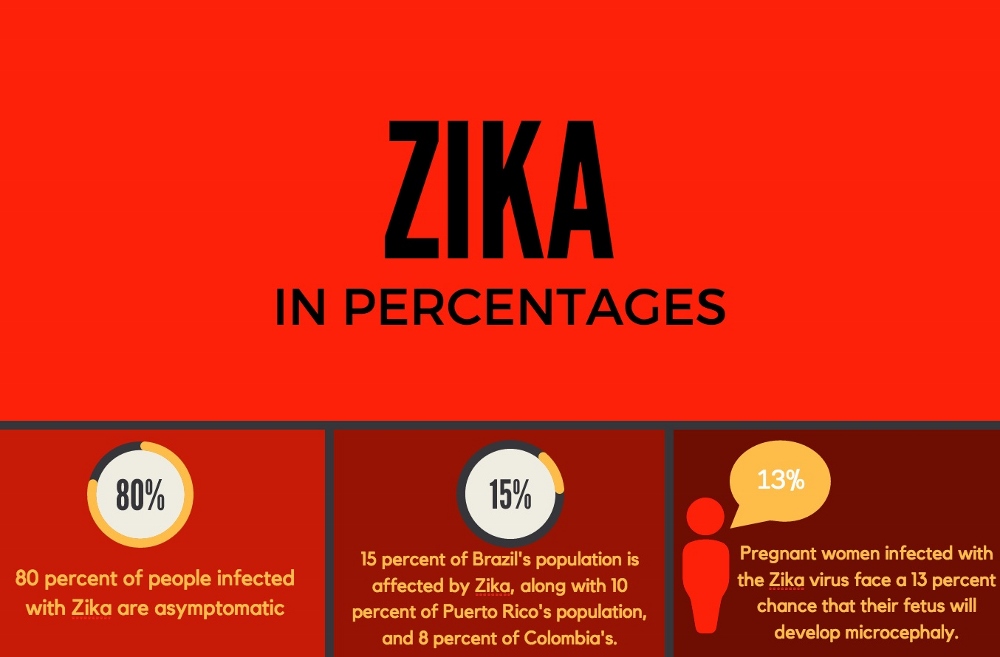 (Infographic created by Georgia Perry using Canva with statistics from northeastern.edu and washingtonpost.com)
[Georgia Perry is a freelance writer based in Oakland, California. She's contributed to several print and online magazines including, The Atlantic, CityLab, Portland Monthly Magazine and the Portland Mercury. She was formerly a staff writer at the Santa Cruz Weekly in California. Follow her on Twitter @georguhperry.]