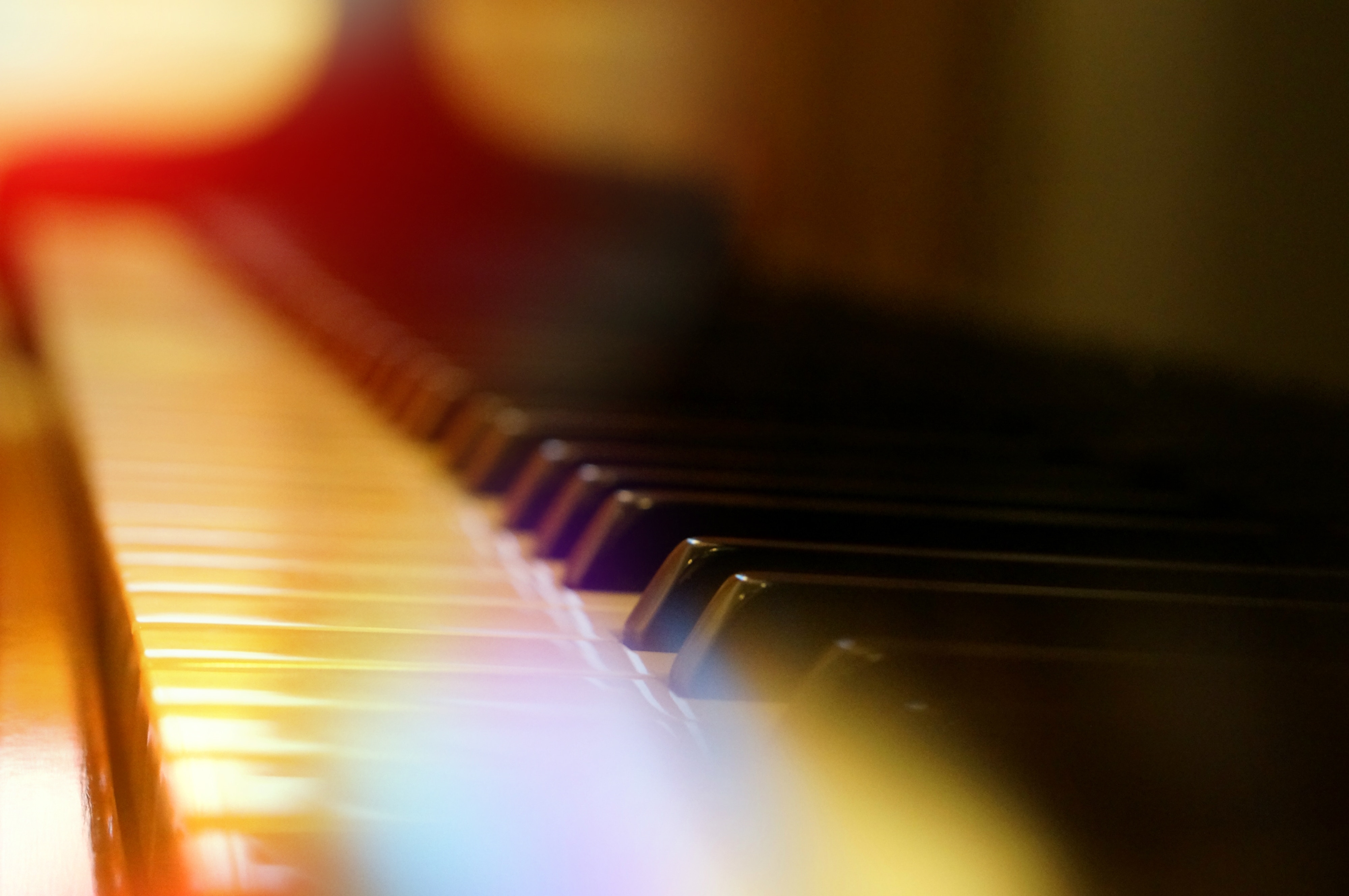 (Unsplash/Pure-Virtual)
Our provincial house is packed on jubilee day, and I sit over to the side with a fine view of the piano. The keyboard has 88 keys, white and black, sharps and flats, and the left hand know perfectly well what the right hand is doing, and what they are doing is playing chords, six notes at once, like six emotions at once, and both feet pedaling.
Leading a procession are elderly Sisters, beautifully dressed and wheeled up the aisle to seats of honor by faithful companions. They show us a journey into our past and, yes, into our future. We cheer them on to the finish line, the sharps and flats and every emotion on the keyboard of our hearts played at once.
Three jubilarians lift lighted candles high, slow walk to the altar and place the candles there, while the choir sings the names of those celebrating their jubilees "on the other side," so close that you catch sight of them through the thin veil between us.
A 75-year jubilarian in a mumu flowering to her ankles reads from Isaiah. Close your eyes and her voice is 35. The next reader tosses her cane aside and walks unassisted to proclaim Colossians. "Holy and beloved ones, put on love."
We are putting on love, and more love. Soon the homilist arrives in self-effacement. "I really didn't want to do this, you know." Then she proceeds to become the words she is speaking. Here, before our very eyes, in the chapel on this jubilee day, we witness a transfiguration. Woman and word are one staggering beauty. We sit stunned. Then slowly rise to applaud.
At the Communion I crawl over pews to reach the aisle where a jubilarian I have known for the 40 years of her consecration is holding a chalice. Tears stream down my face as she places the Body of Christ in my hand and we kiss the air between us.
Such cheering, weeping, trembling chord after emotional chord, and yes the right hand does indeed know what the left hand and both feet are doing. What everyone in the chapel is doing this jubilee day. We are doing holy.
And the holy spills over into the dining room. Few of us will remember the meal, or that we even sat still long enough to enjoy it, only that we stumbled from one end of the room to the other and embraced every last person in the place.
Encore
Mid afternoon we head to a nearby split level home where three jubilarians are hosting a party. A hundred of us come and go in a steady stream to jam the living room, kitchen and cozy basement where arm to arm we watch the tearing open of gifts, the unconfined joy, the gratitude, and one person observing, "Take a look. Who says our community is dying!"
Which is the clue, of course. Why give ponderous speeches that few understand. Better to celebrate. Ponder less. Party more.
Lullaby
The musical continues back at the provincial house where I run the equivalent of three blocks to reach an elderly friend tottering on the edge of eternity. Her faithful companion has wheeled her out into a common space where she nods and rises, nods and rises. She was my English professor, and maybe in some dim way she remembers. She mutters, "words, words, words."
I kneel down before her and quietly sing every song I can think of, from hymns to Barbra Streisand, Rene Fleming, Joan Baez. "May God bless and keep you always. May you stay forever young." When I sing the "Ave Maria," the faithful companion and two aides weep and my friend looks me straight in the face and says, "Musical before the words. Musical before the words." Then she lowers her face and closes her eyes.
There on my knees, I believe that somehow I have sung my friend to "the other side" for a little, and then back to this side.
It took me one week to recover from Jubilee. Sometimes, I wonder why I would want to.
[Joan Sauro, a Sister of St. Joseph of Carondelet, publishes widely in the Catholic press. "We were called Sister" (U.S. Catholic) was awarded first place for Best Essay 2014 by the CPA.]