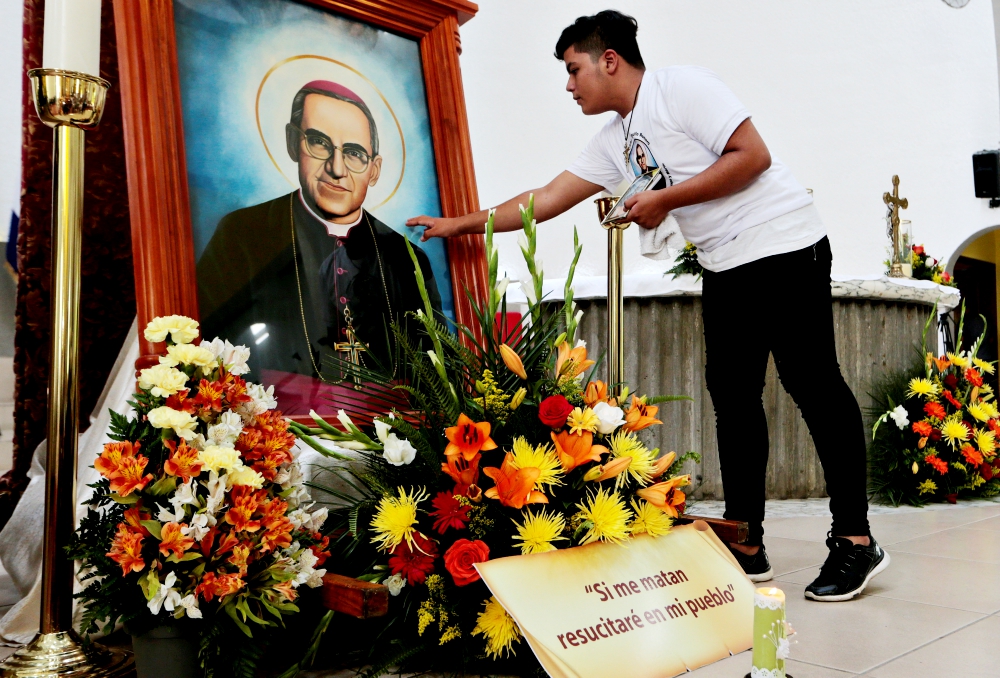 A young man touches a picture of St. Óscar Romero during an Oct. 13 Mass at the Metropolitan Cathedral in Managua, Nicaragua. The Mass was celebrated for Romero and six other new saints canonized Oct. 14 at the Vatican. (CNS / Reuters / Oswaldo Rivas)
In the midst of so much painful recent news, I am finding it difficult to stay positive. I keep searching for the "best of times" to balance the "worst of times" through which we now seem to be living. If you have the stamina to read through this week's mournful list, you will be rewarded.
Are you depressed yet?
If not, it must be because you, like me, have at least a modicum of faith. St. Paul does tell us, "All things work together unto good for those who love God" (Romans 8:28).
Not some things — all things.