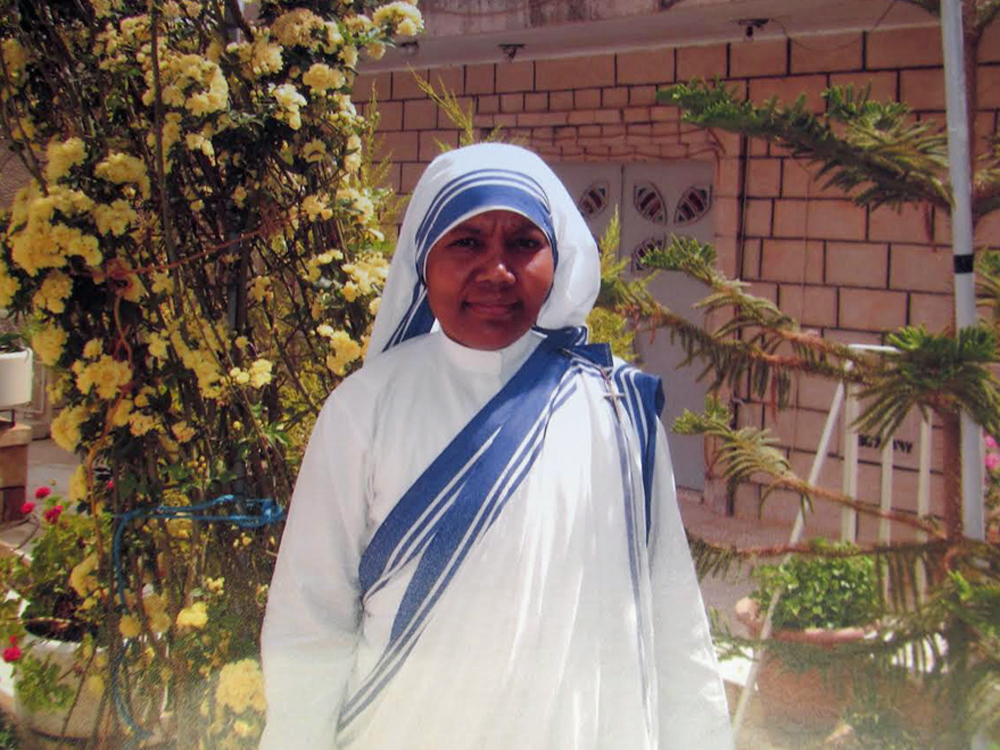 Sr. Anselm Minj in her village during her last home visit (Photo provided by Minj family)
Rajawal, India — Family members and neighbors of Sr. Anselm Minj say the Missionaries of Charity nun who was killed in Yemen eight months ago by ISIS rebels is their new intercessor in heaven.
"She is a martyr in every sense for us," says Vincent Minj, the nun's eldest brother who lives in Bhandar Kutlu, an interior village populated with Maoist rebels in the eastern Indian state of Jharkhand.
Sister Minj and three other Missionaries of Charity nuns were among 16 people Islamic militants gunned down on March 4 when they attacked a home for the elderly in Aden, a port city in the strife-torn Yemen.
The other slain nuns were Sister Marguerite, 44, and Sister Reginette, 32, from Rwanda, and Sister Judith, 41, from Kenya. Anselm was 57.
Sitting on the veranda of his house, Vincent Minj, 80, remembers Anselm — Cecilia to family members and neighbors. "She sacrificed her life as a true missionary of Christ," he told Global Sisters Report.
Minj is a common surname among eastern India's Oraon tribe.
Pradeep Chander Minj, a neighbor, recalls the slain nun was ever willing to serve others before she joined the convent. "She was full of life and mingled with all," the 47-year-old man told GSR.
The nun's brother says "the real turning point" in her life occurred after she accidently fell into a 72-foot-deep well adjacent to their house. Vincent Minj cannot recall the date of the accident because of old age, but remembers she was in the eighth grade.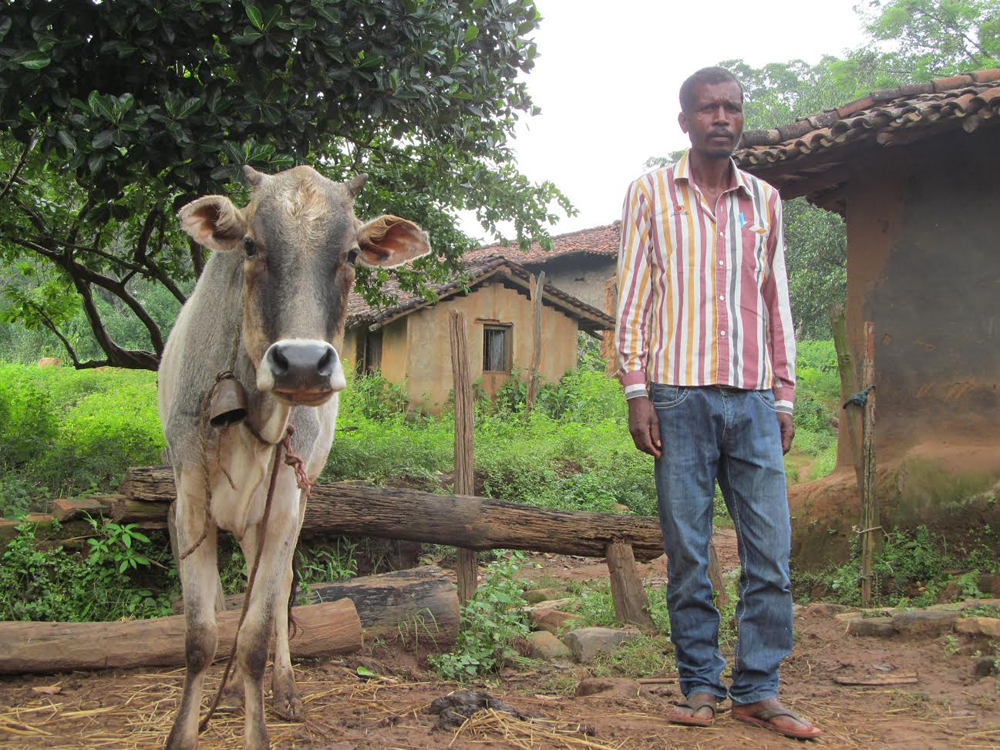 Sister Anselm's immediate neighbor Pradeep Chander Minj in Bhandar Kutlu village in Gumla district of Jharkhand state (GSR photo / Saji Thomas)
The villagers had taken five years to dig the well, which had water on one side of its bottom and rock on the other. Cecilia escaped unhurt because she fell on the side with water.
"After the accident, she used to tell us that she wanted to become a nun and dedicate her life for Christ," recalls another neighbor, Fardinand Kujur, who was among those who lifted Cecilia from the well using ropes and sticks. She had only a few scratches on her skin, he recalls.
The nun's brother says the accident and her miraculous escape convinced her that it was God's providence that saved her and she had to show her gratitude by dedicating herself to the divine.
Anselm was the youngest of four sons and three daughters of Emil and Phool Minj, a second-generation Catholic family in the area where Christianity entered only in the second half of the 19th century.
Vincent Minj says, although their parents were not educated, they insisted on sending their children to a nearby mission school.
Robert Kujur, Fardinand Kujur's younger brother, says people in those days were ignorant about the importance of education. "We cultivated rice paddy, vegetables and pulses [edible seeds and grain staples in the Indian diet] and insisted our children also follow us. When we worked in the farms, our children grazed cattle," the 63-year-old villager said.
As a teenager, Cecilia did all those chores after returning from school, Robert Kujur recalls.
However, she was weak in studies and failed the 10th grade, the minimum qualification required to join a convent. "But still her desire to become a nun remained unchanged. She used to ask me and other family members which congregation she should join."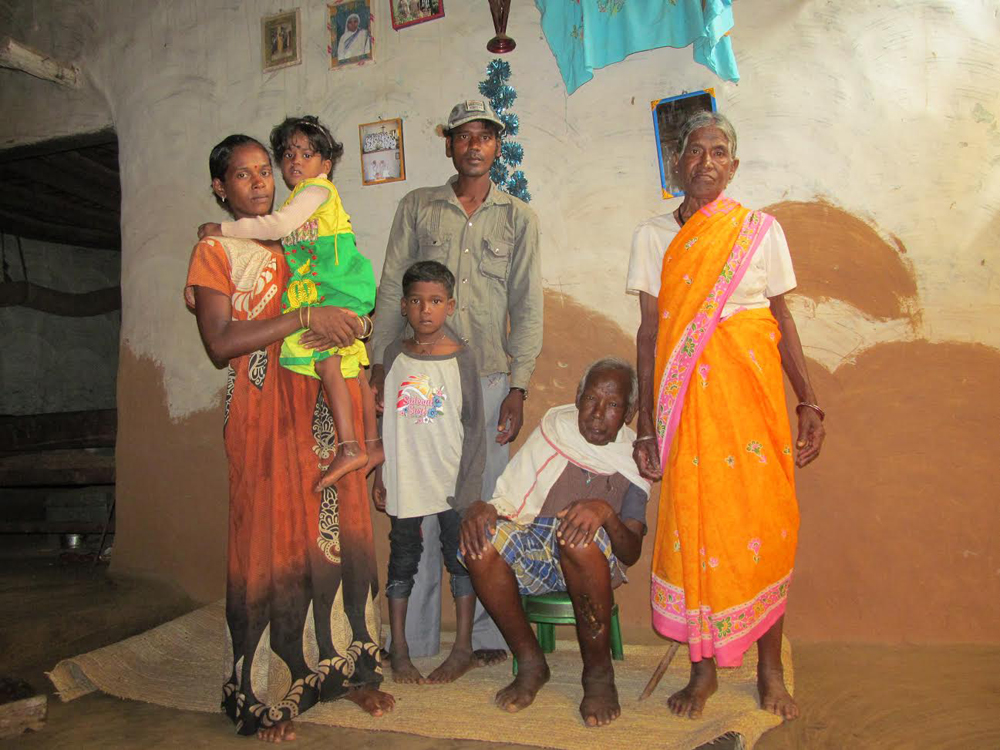 Sr. Anselm Minj's eldest brother Vincent Minj, seated, with his wife and grandchildren in their modest home at Bhandar Kutlu village in Gumla district of Jharkhand state (GSR photo / Saji Thomas)
She joined the Missionaries of Charity that looked for more of a service mentality than academic excellence in their new members. "So, joining them was the best option for someone who flunked 10th grade," the brother adds.
Her nephew, William Minj, recalls his aunt visited them last in 2010 when she was working in Jordan. She had an inkling of her death and she shared it with her family members.
"She insisted meeting everyone in the family, especially her brothers, with whom she was closely associated," the 28-year-old nephew told GSR.
At every gathering, she used to tell people that she was not sure they would meet again. "She repeatedly asked us to pray for her and her mission, but we took it very casually. But now we understand why she was asking for our prayers," the nephew says.
Letters she wrote home after the last visit also mentioned her "difficult situation," without elaborating, and sought everyone's prayers.
The family, however, did not ask her to return to India or move to other places. "We were worried about her safety, but could not do anything," the elder brother says.
Fr. Cyprian Kujur, their assistant parish priest, also says the villagers consider Sister Anselm as a "martyr for Christ."
"She willingly stayed back in the trouble-torn country even when she had an option to move to safer places and save her life. But she laid down her life caring for the neglected, and this made them proud of her," the priest said.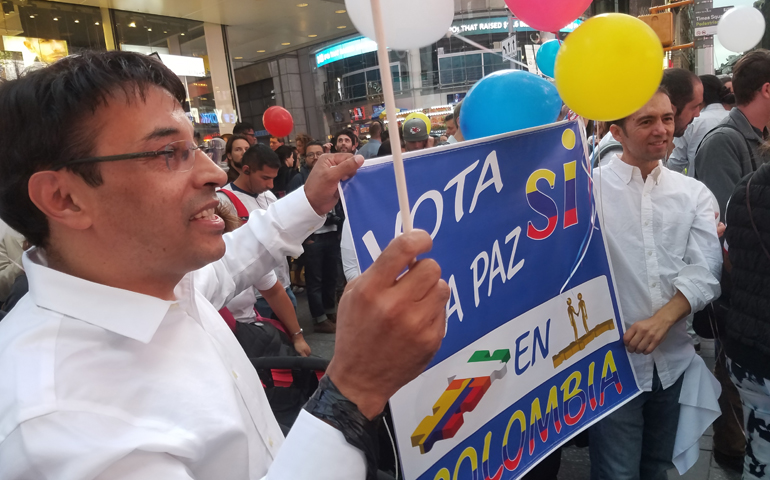 The entrance of Sr. Anselm Minj's house at Bhandar Kutlu, a village in the Gumla district of Jharkhand state (GSR photo / Saji Thomas)
The villagers came to know about the death when two Teresa nuns, alerted by media reports about the Yemen massacre, visited her village.
Catechist Sushil Kujur says the villagers were upset when they heard about her death. "However, we are now happy and proud of her contribution for the church," he says.
Sushil Kujur recalls that Anselm used to teach little prayers, songs and games when she came for vacation every seventh year.
"Now, we live in a village that has produced a martyr," the catechist concluded.
The villagers say their "saint" will protect them from their adversaries, especially Maoists.
The outlaws, who wage armed rebellion against the government, now control 16 of Jharkhand's 24 districts, including Gumla, where they run a parallel government.
No one in those villages is willing to speak on record against the outlaws, fearing for their life. However, they indicated that the outlaws manage the "Lok Adalat" (people's court) to settle disputes among villagers. They also collect taxes from the people.
The militants often organize road blockades and general strikes to oppose government policies. At the same time they act as saviors to the villagers, who are steeped in poverty and ignorance.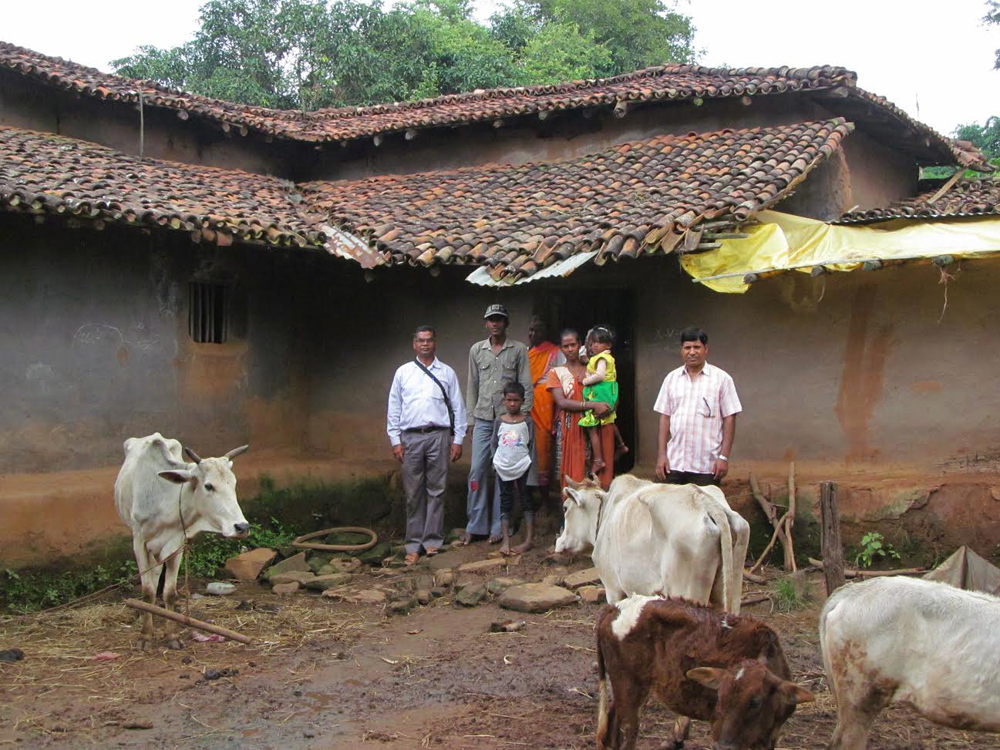 Sr. Anselm Minj's family members with their parish priest Rajak Ekka, extreme left, and assistant parish priest Cyprian Kujur, far right (GSR photo / Saji Thomas)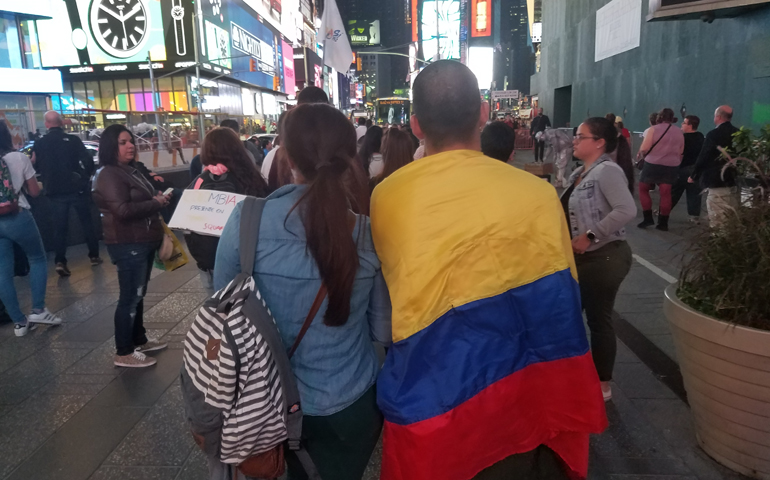 Fardinand Kujur, standing at left, and Robert Kujur, right, and other villagers of Sr. Anselm Minj's village Bhandar Kutlu in Jharkhand state, eastern India (GSR photo / Saji Thomas)
The rebels at times forcefully recruit village children to their militia.
"We have no choice but give into their demands. No government agency comes to help us," a villager told GSR on condition of anonymity.
Observers say Jharkhand's parallel government emerged from people's frustration over denial of justice by the government system. Unlike the expensive judicial system that delays verdicts, the Maoists' kangaroo courts hand down instant judgments. In many places in Jharkhand, the Maoists are sole arbiters of disputes related to water, wife and land.
Robert Kujur says Sister Anselm's determination and dedication could be traced to the social milieu of her childhood.
"As a child she came face to face with enormous difficulties, such as poverty and disease, and those experiences must have made her strong enough to stick with her mission even at the cost of her life," he says.
[Saji Thomas is a freelance journalist based in Bhopal, a central Indian city. He has worked for several mainstream newspapers, such as The Times of India.]