A funeral Mass will be celebrated May 19 in Adrian for Dominican Sr. Nadine Foley, a former president of the Leadership Conference of Women Religious who also served as prioress of the Adrian Dominican Sisters. Foley died May 13 in Adrian at age 93.
Foley also served as U.S. delegate to the International Union of Superiors General, and served two consecutive four-year terms as the Adrian Dominican's councilor general before becoming prioress.
She edited three books: Preaching and the Unordained, Claiming Our Truth: Reflections on Identity by United States Women Religious, and Journey in Faith and Fidelity; wrote two volumes of history of the Adrian Dominicans: Seeds Scattered and Grown and To Fields Near and Far; and a biography of the congregation's longest-serving prioress, Mother Mary Gerald Barry, OP: Ecclesial Woman of Vision and Daring, in addition to numerous journal articles.
Foley, a Michigan native, grew up in Newberry in the state's Upper Peninsula, and entered the Adrian Dominicans in 1945, the same year she earned a bachelor's degree in science from Siena Heights College (now University) in Adrian.
She taught high school for eight years and college for nearly 20 years after that, at Siena Heights College and Barry College (now University) in Miami Shores, Florida; Drake University in Des Moines, Iowa; and Marist College in Poughkeepsie, New York. She also served as visiting professor of ecumenical relations at Harvard University in 1979.
During her tenure as prioress, the Adrian Dominicans focused on personal transformation for the sake of the mission, as well as on social justice issues. The sisters endorsed the sanctuary movement that provided safety for people from Central America fleeing to the United States; promoted the development of the role of women in the church; and opposed apartheid and racism in South Africa.
As LCWR president 1988-89, Foley countered the notion that nuns were solely "interested in 'women's concerns,'" but instead "looking at the whole of Gospel concerns," adding the LCWR reflects the concerns of the world. "We are in this world and we have responsibility to this world."
She took exception to the use of the words "radical feminism," "compensation" and "mission and consecration" as terms that cause "separation and alienation in the current questioning about the nature of religious life." For someone to state that the Catholic Church is a "patriarchy" is "not to espouse a position of radical feminism," Foley said. "It is to state a self-evident fact."
Adequate compensation, she said at the 1989 LCWR assembly, is "a simple question of justice" and not "somehow contrary to the vow of poverty and therefore incompatible with an authentic religious life." Foley added, "We need to reject the false dichotomy between consecration and mission. ... We are consecrated for mission and we need to claim that identity."
The LCWR that year declared it would not comply with federal immigration law that would sanction employers that hire immigrants in the country without legal permission. Sanctions "intrude into the workplace, making every employer an agent for the enforcement of federal law," Foley said, adding the sanctions make "every prospective employee suspect" and "discriminates against a whole class of people who are perceived as 'less respectable.'"
In 1990, a year after leaving the LCWR presidency, Foley said the organization wanted to explore the "gray area" of abortion. "It's one of the few moral issues in which no middle ground exists,'' she added. "It's so hard to say anything because immediately you're put into this camp or that camp and there's no kind of middle ground."
"I learned how to be a good leader from working with her," said Dominican Sr. Donna Markham, president and CEO of Catholic Charities USA, in a statement. When Foley was prioress, Markham was a member of the Adrian Dominicans' general council, and later served as prioress. "She was steady, thoughtful, and wise; she was always sensitive and listened to our insights and perspectives on any given topic," she added.
"Nadine's pursuit of truth through her scholarship and writing was a signature hallmark. Her acerbic wit was legendary, her friendships loyal and undeterred, her love of music and beautiful contralto voice vibrant to the end," said Dominican Sr. Patricia Siemen, the congregation's current prioress. "We will miss Nadine immensely; she left her mark on the U.S. church, religious life and each of us."
Images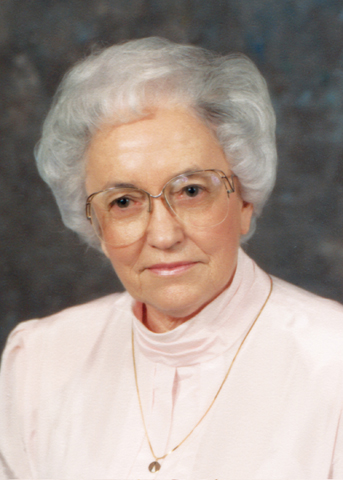 Dominican Sr. Nadine Foley, in an undated photo (CNS/courtesy Adrian Dominican Sisters)