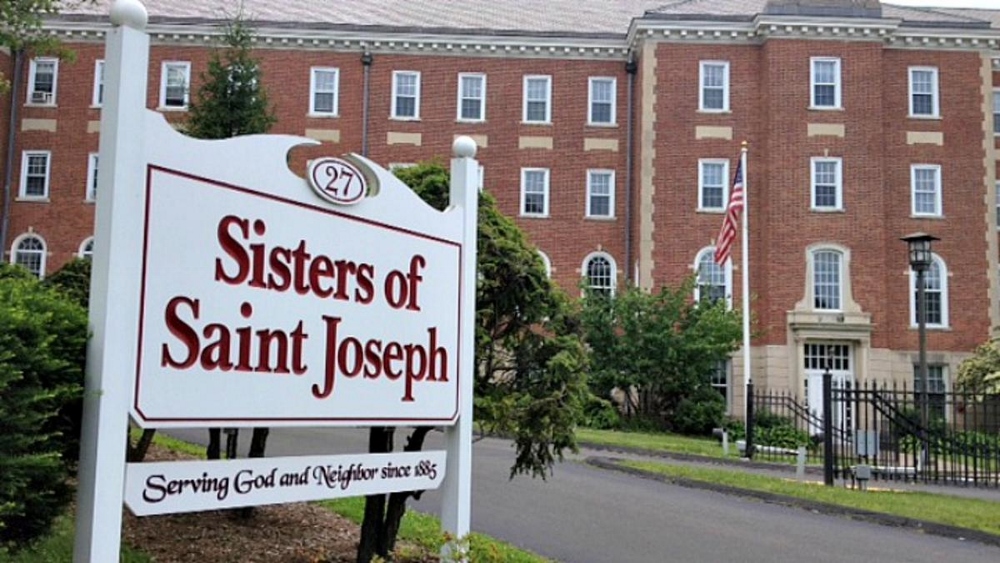 27 Park Road is a residence for Sisters of St. Joseph of Chambery. (Courtesy of Sisters of St. Joseph)
West Hartford, Connecticut — Located near other religious communities, the sisters of St. Joseph of Chambery could place their frail elderly sisters with these organizations. Read more in our retirement series here.
At one time the American province of the Sisters of St. Joseph of Chambery, an international order with a presence on five continents, had sisters ministering in states from the far north (Alaska) to the deep South (Alabama).
Now, said Provincial Susan Cunningham, while some are still working with poor people living in California, the question of how best to care for their retired elderly sisters at the West Hartford, Conn., provincial house has become pressing. 
While the international order has approximately 1,800 sisters in 18 countries, in the United States the median age of West Hartford sisters is 80, with the youngest member 49 and the eldest 101, said Cunningham. Overall, there are 103 sisters in the United States province.
"We had an infirmary, not licensed, just for our sisters, without any Medicare reimbursement," said Cunningham. A National Religious Retirement Office grant provided the province with a consultant who advised them that the time had come to close the sick bay – and move the sisters to skilled nursing facilities.
After visiting various nursing homes, the community decided on three places. The sisters were sent to the skilled care units along with prayers and a quilt hand-crafted by one of the sisters, so that they would have a material memento of their convent life. Each former convent resident has a sister who acts as an advocate and visits her every week.
Although the process was painful, said Cunningham, "The sisters have done very well. For the most part they have gotten exceptional care. They couldn't want for more."
At the same time that they were deciding to close the sick bay, the West Hartford community had also determined that while they had to sell their 10.5-acre property, they wished to continue to reside on the grounds. Most of the building will be developed into apartments/condominiums, said Cunningham. 
The sisters will remain in a convent of 36 renovated rooms, 24 of them available for members who can live semi-independently with some services from nursing aides.
"The hardest thing is to be patient, to know what you think is going to take a short time, takes a long time" said Cunningham. "We've been fortunate to see signs of God in it all."
The only thing currently lacking, she said, is office space – and even that may become available in a local parish. The process, which has taken at least five years, said Cunningham, has also produced another lesson – that sisters from one order who have already experienced change can lend a hand to those experiencing it.
"Maybe at one time everyone did their own thing and were private" she said. "Now it's 'how can I help you?' That's another good thing that has come out of this."
With the closing of the infirmary, the projected selling of the property and planned movement to a smaller residence, the security and financial stability of the community will continue to improve, said Cunningham.
[Elizabeth Eisenstadt Evans is a religion columnist for Lancaster Newspapers, Inc., as well as a freelance writer.]