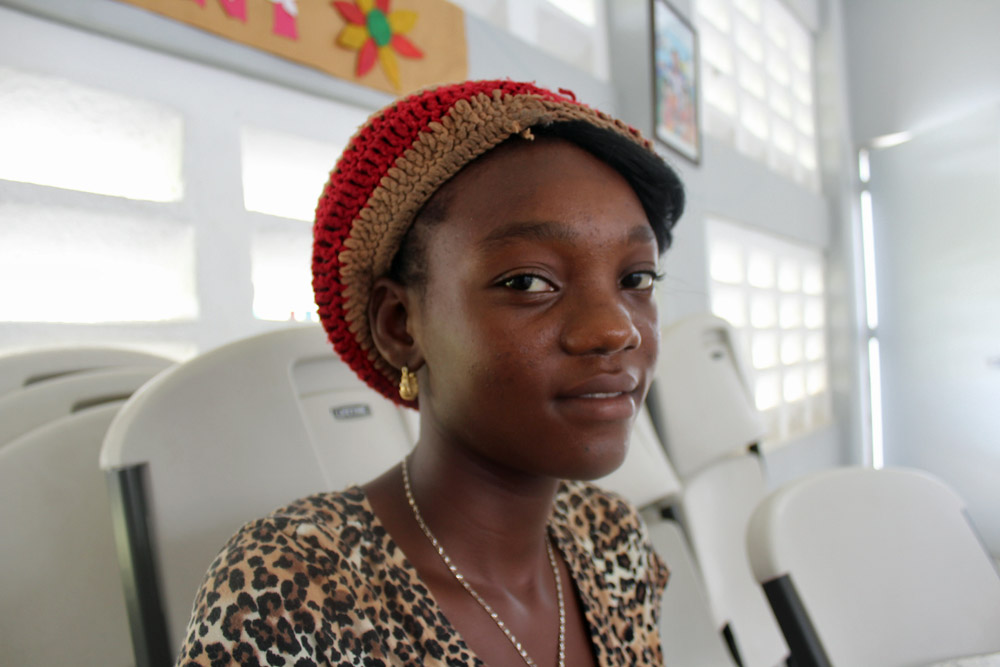 In September 2017, 15-year-old Prospelanda Aime tried to cross the border between Haiti and the Dominican Republic with an older woman she said was her aunt. She ended up at Santa Teresita del Niño Jesús, a church-run shelter for potentially trafficked children and unaccompanied minors trying to cross the border. (GSR photo / Chris Herlinger)
Chris Herlinger traveled to Haiti last year, where he met Sisters of St. John the Evangelist who run a shelter for children in danger of being trafficked. Chris also shares some updates from the United Nations, where Catholic sisters advocate for anti-trafficking laws and regulations.
Franciscan Sr. Sarah Kohles and St. Joseph Sr. Susan Francois are two of the 13 contributors to a new book written for young women contemplating vowed religious life. The book, In Our Own Words, was published Jan. 25 by Liturgical Press.
Background reading: