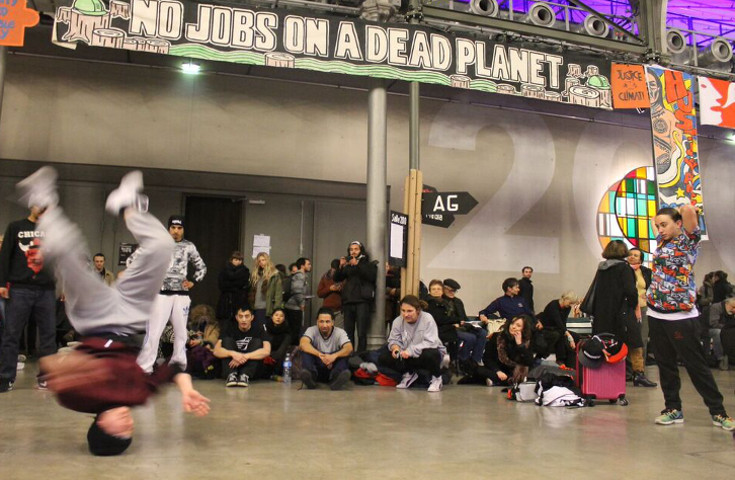 Break dancers square off and perform during a lull between speeches at the Climate Action zone in the Centquarte cultural center in Le Bourget, Paris. (NCR photo / Brian Roewe)
Le Bourget, France — A 20-minute train ride and 10-minute walk from central Paris north to the French capital's 19th arrondissement, a different conference of the parties has occurred each night during the second week of COP21, the United Nations climate change conference.
Cautious optimism and bated hope fill corners of the official Le Bourget compound that diplomats there will ultimately come to some agreement aimed at committing all nations to collective action to reduce greenhouse gas emissions and shift the world toward clean energy development. Here at the Climate Action Zone — an open, industrial creative arts space in a working class neighborhood — a deeper pessimism permeates.