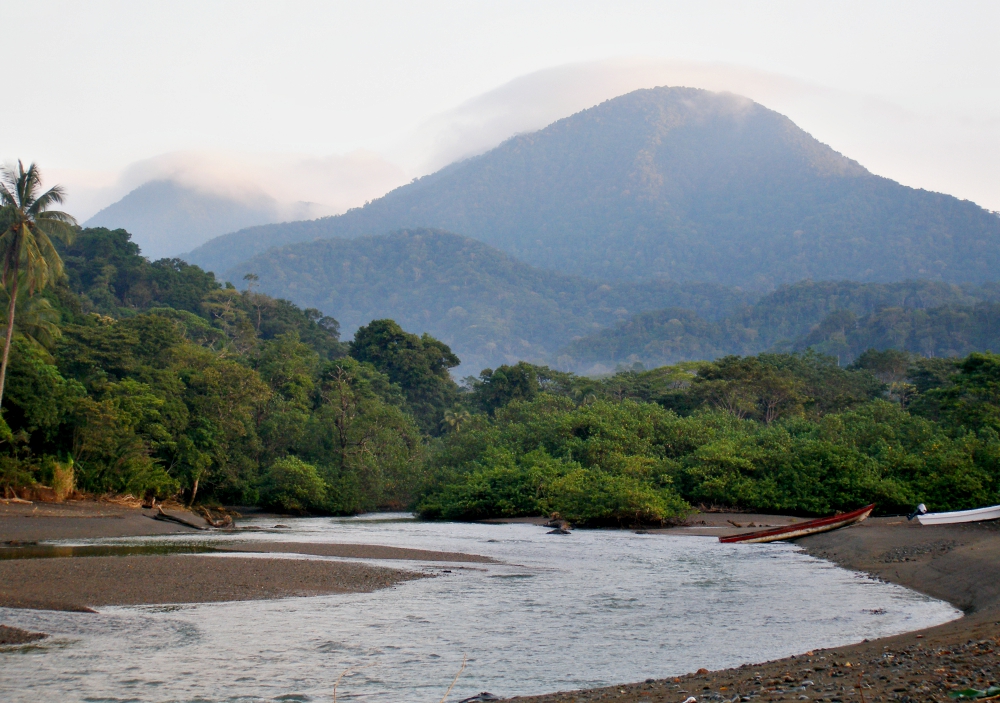 Playa de Muerto in Darién province, Panama (Wikimedia Commons / Fundación Almanaque Azul)
The idea was instantly intriguing: a 10-day eco-scientific-spiritual program in the heart of Panama's tropical forest, organized and led by Maryknoll sisters.
While reporting about Panama's dams and how sisters were helping indigenous people in their fights against the ruin of their lands and livelihoods, Global Sisters Report freelancer Tracy Barnett emailed me about an upcoming Web of Life program in Darién, a remote part of the country.
With its lineup of speakers, reflections and focus on knitting together threads of faith, science, community and creation, the program sounded like a wonderful opportunity for renewal and reconnection. How I wanted to go! Then reality set in regarding my conflicting schedule.
But Barnett, who is an experienced travel writer and editor, could go — and take us with her. Through a series of blogs, photo galleries and videos (internet access permitting), GSR readers will experience the Web of Life as a "virtual retreat" starting Thursday, June 22. We've never done this before, but we're willing to give it a try, and we invite you to come along.
We can join for morning prayers and bird watches with an expert from Audubon and slosh through the tropical forest in the rainy season without worrying about boots and raingear. We can listen to a biologist who was named one of National Geographic's Emerging Explorers of 2017 — a big-cat expert who is a fierce defender of jaguars — and hope to spot an anteater, an agouti (a rodent with a cool name) or a coatimundi (a South American version of a raccoon), to name a few.
And we can reflect on the need to shift the paradigm to save our planet and how we can help. As Maryknoll Sr. Melinda Roper says: "What we're trying to do with these 10 days is to make a real contribution to the future of the quality of life on planet Earth. ... Religion has a big role to play in that ... the scientific world is challenging us to new lifestyles, to new ways of living our faith — and that's very important to understand as we make political decisions and try to discover new lifestyles that don't harm the planet."
Roper landed in Darién in 1985 after enduring a term of leadership of the Maryknoll sisters that would try anyone's soul. During her presidency, which ran from 1978 to 1984, two of her Maryknoll sisters, Maura Clarke and Ita Ford, along with Ursuline Sr. Dorothy Kazel and laywoman Jean Donovan, were murdered Dec. 2, 1980, in El Salvador. Their brutal deaths became a galvanizing point in history, a clarion wake-up call about the violence engulfing El Salvador and other Central American countries and the role the United States played in it.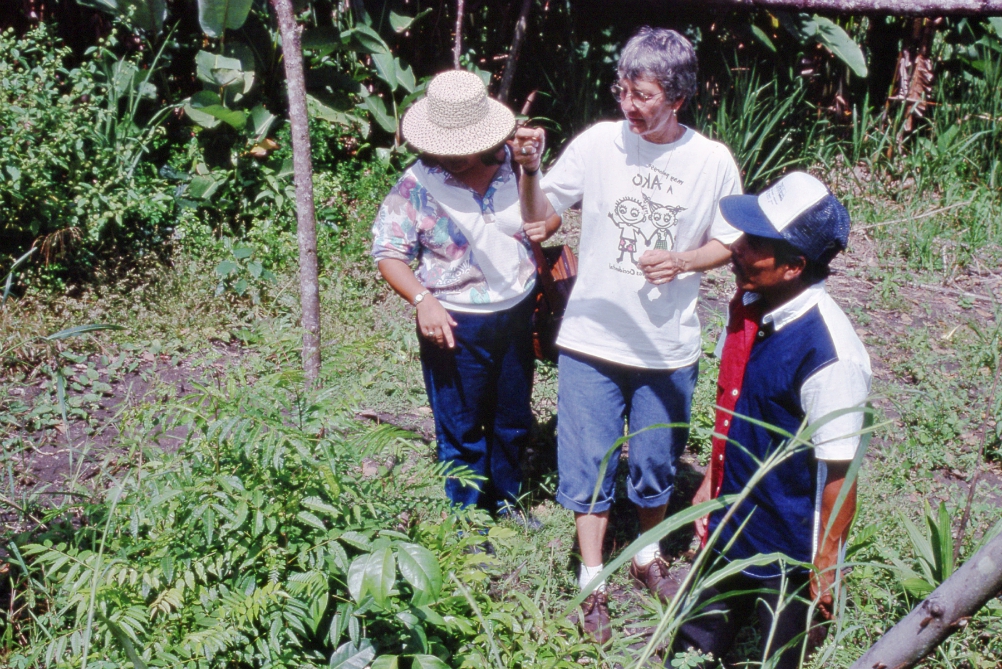 Maryknoll Sr. Melinda Roper in Panama in 1996 (Provided by Maryknoll Sisters)
Roper's thoughts about those dark days and how prayer and faith sustained her and her community are threaded through Barnett's profile of her. So are her hopes about creating a community in Darién that can help stave off harmful development and work with the land instead of against it, a microcosm of what we can do to heal the Earth.
You can also hear what other sisters around the world are doing to help preserve the planet in the inaugural edition of our new monthly feature, The Life, an international panel of 20 sisters who will write short reflections on various topics. We had so many applicants that it was really challenging to select the panelists. Yet we emerged from that process with what we think is truly a representation of the global sisterhood. Read who the panelists are June 23. And if you have a question you'd like to pose to the panel, please email us at sisters@globalsistersreport.org.
For this month, we asked sisters to respond to this question: Two years after the publication of Pope Francis' "Laudato Si', on Care for Our Common Home," how are you and/or your community carrying out Pope Francis' call for caring for the Earth? Read their answers June 26.
In the Northern Hemisphere, it is summer. June beckons with lots of reasons to be outside. The demands of mission and ministry take a lot of time. And yet, as I am learning from sisters, there is also the need for quiet and reflection. So we invite you to spend some of that quiet time with Global Sisters Report, especially in these next few weeks. Enjoy!
[Gail DeGeorge is editor of Global Sisters Report. Her email address is gdegeorge@ncronline.org.]