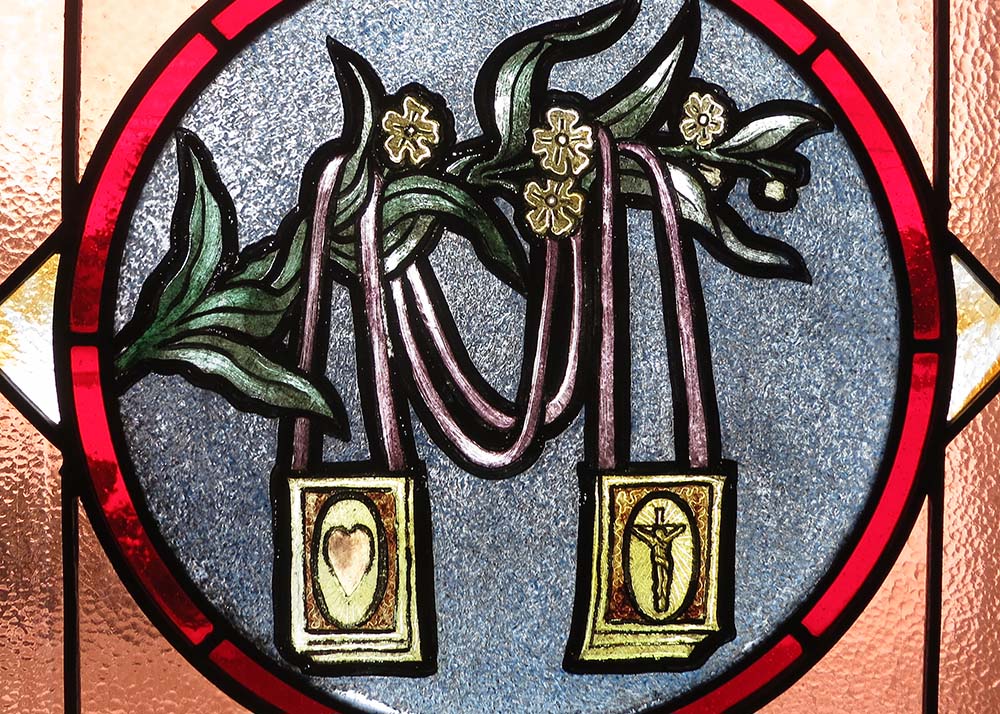 A scapular is depicted in stained glass at St. Brigid of Kildare Church in Dublin, Ohio. (Wikimedia Commons/Nheyob)
What is a novena? What is a scapular? And how can they impact your spiritual life? In this clip from a live episode of "Ask Sister," Sister Maxine and Sister Julie talk about Catholic devotions as a way to get closer to God.
Click here to listen to the full "Ask Sister" podcast where this clip is from.
GSR shares clips from our friends at A Nun's Life Ministry. Check out full episodes of all their podcasts (Ask Sister, In Good Faith, Random Nun Clips and more, like the archived Motherhouse Road Trips) on their website, ANunsLife.org.