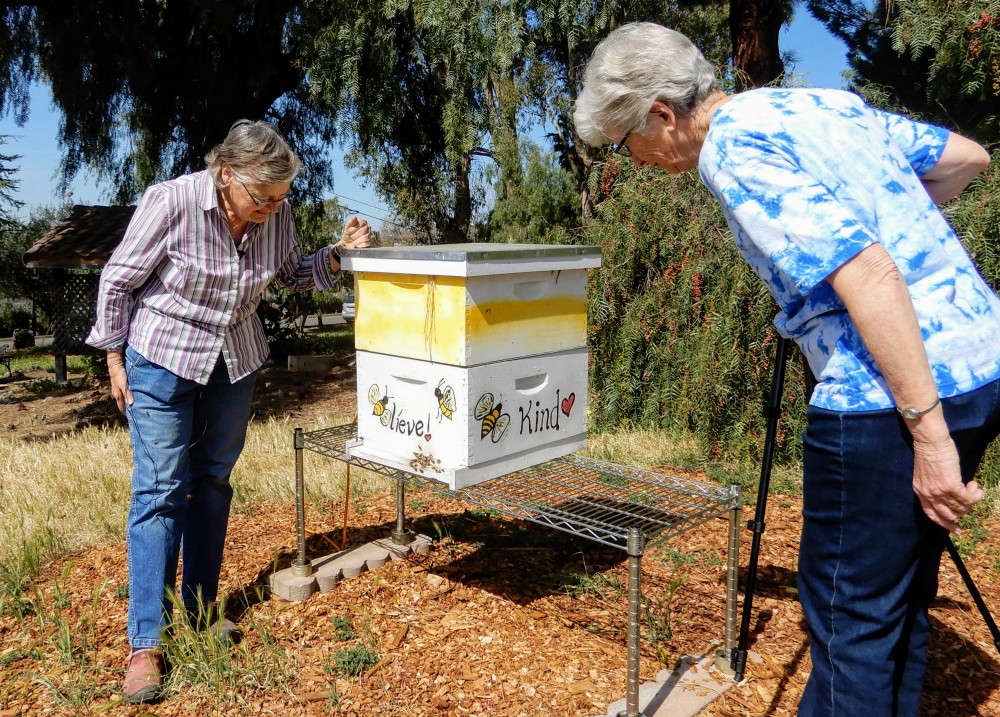 Dominican Srs. Barbara Hagel, left, and Jeanette DeYoung examine a beehive on their motherhouse property in Fremont, California. (Melanie Lidman)
Clip from "In Good Faith"
Sr. Maxine Kollasch talks with Srs. Barbara Hagel and Jeanette DeYoung about how their community, the Dominican Sisters of Mission San Jose in Fremont, California, has worked to improve the well-being of wildlife and people — particularly, through creative use of land the sisters own in the Santa Cruz Mountains.
Click here to listen to the full "In Good Faith" podcast where this clip is from.
GSR shares clips from our friends at A Nun's Life Ministry. Check out full episodes of all their podcasts (Ask Sister, In Good Faith, Random Nun Clips and more, like the archived Motherhouse Road Trips) on their website, ANunsLife.org.