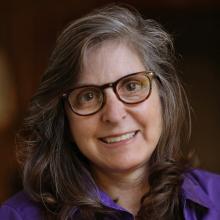 Nuri Vallbona is a freelance documentary photojournalist who has focused most of her career on social justice projects such as modern-day slavery, inner-city poverty and crime. She worked for the Miami Herald from 1993 to 2008 and is a lecturer at the University of Texas and Texas Tech University.
Her work has won her awards and honors from the National Press Photographers Association, the Pictures of the Year competition, The Southern Short Course competition, The Atlanta Photojournalism Seminar, the Associated Press Managing Editors contest, and the National Association of Hispanic Journalists. She was also a finalist for the 1999 Pulitzer Prize for Feature Photography and worked on the front lines of the Elian Gonzalez saga that won the Miami Herald newsroom a Pulitzer in 2001.
In 1999, some of her work from "Americanos" was featured in an exhibit at the Smithsonian. This was followed by a Nieman fellowship at Harvard University in the fall of 2000.